Williams-York Residence
Jon Dilley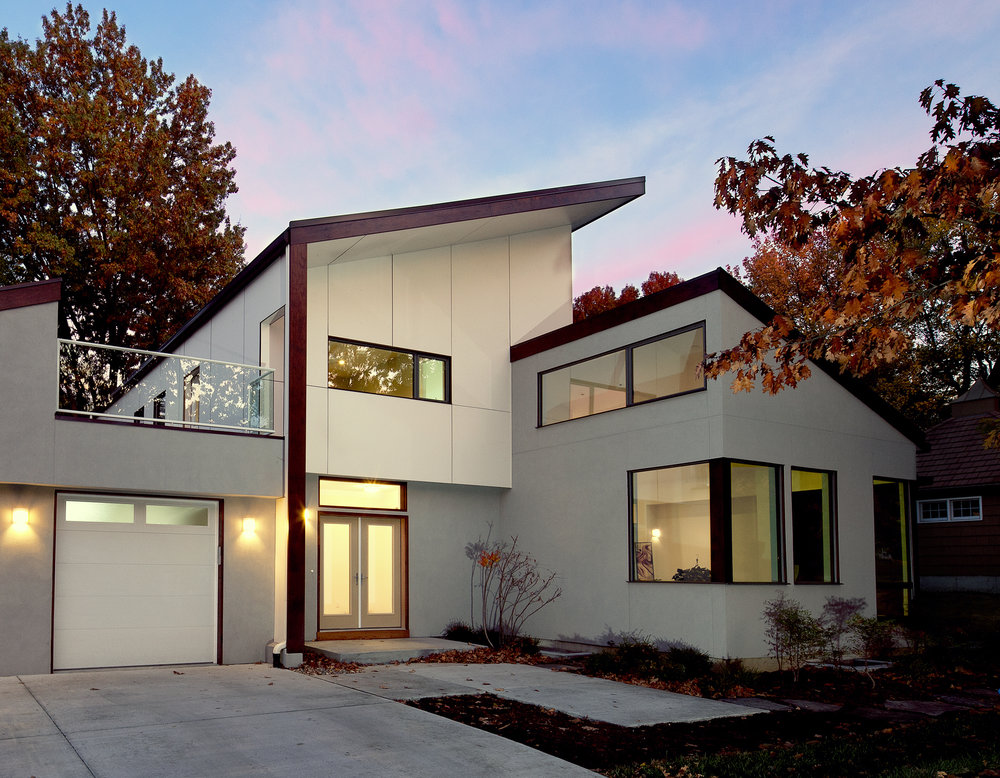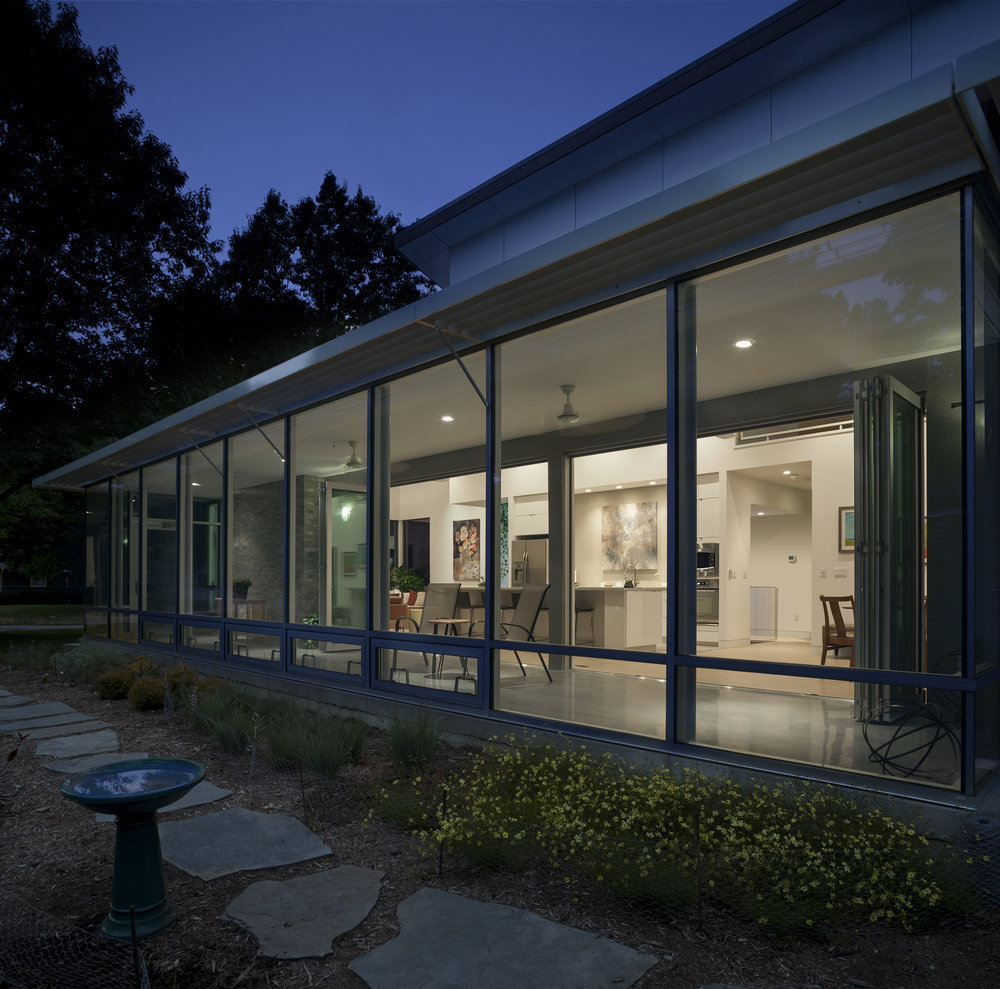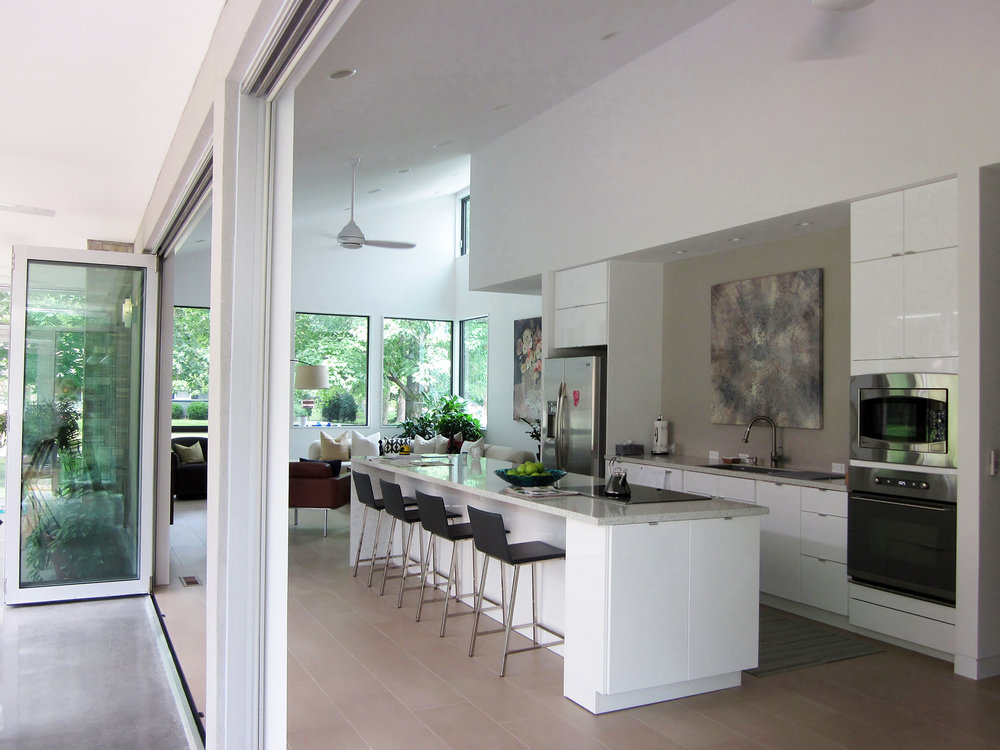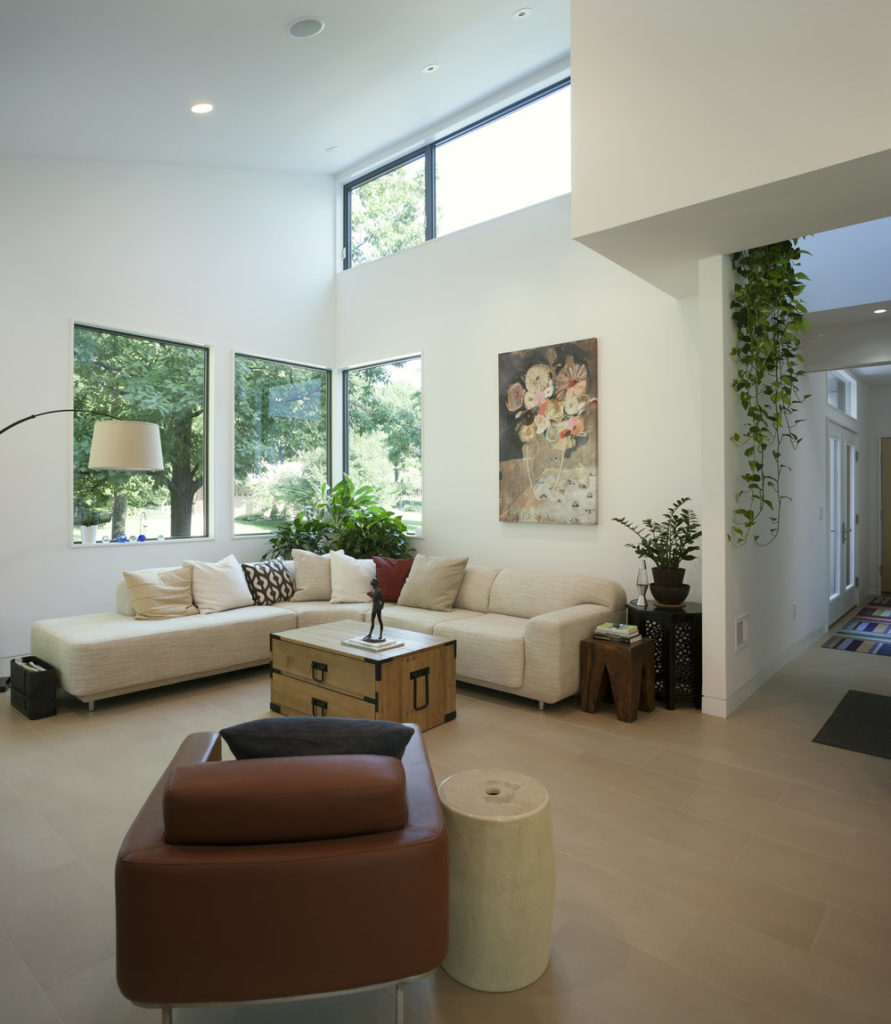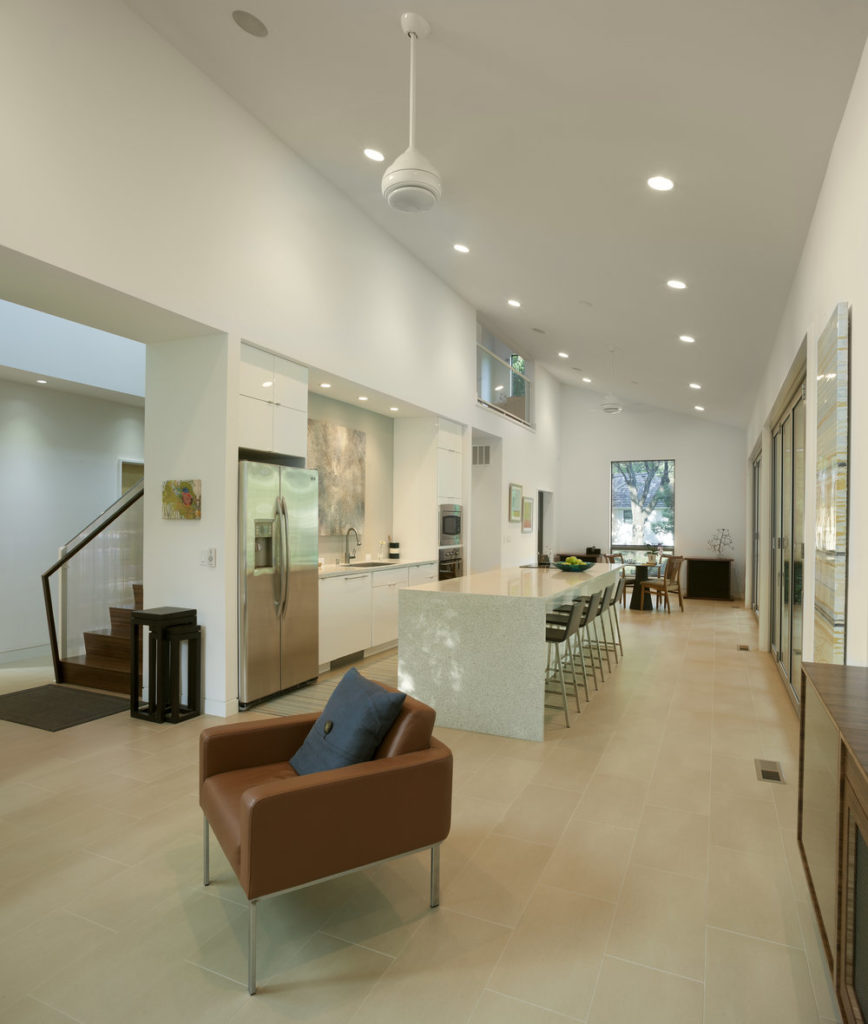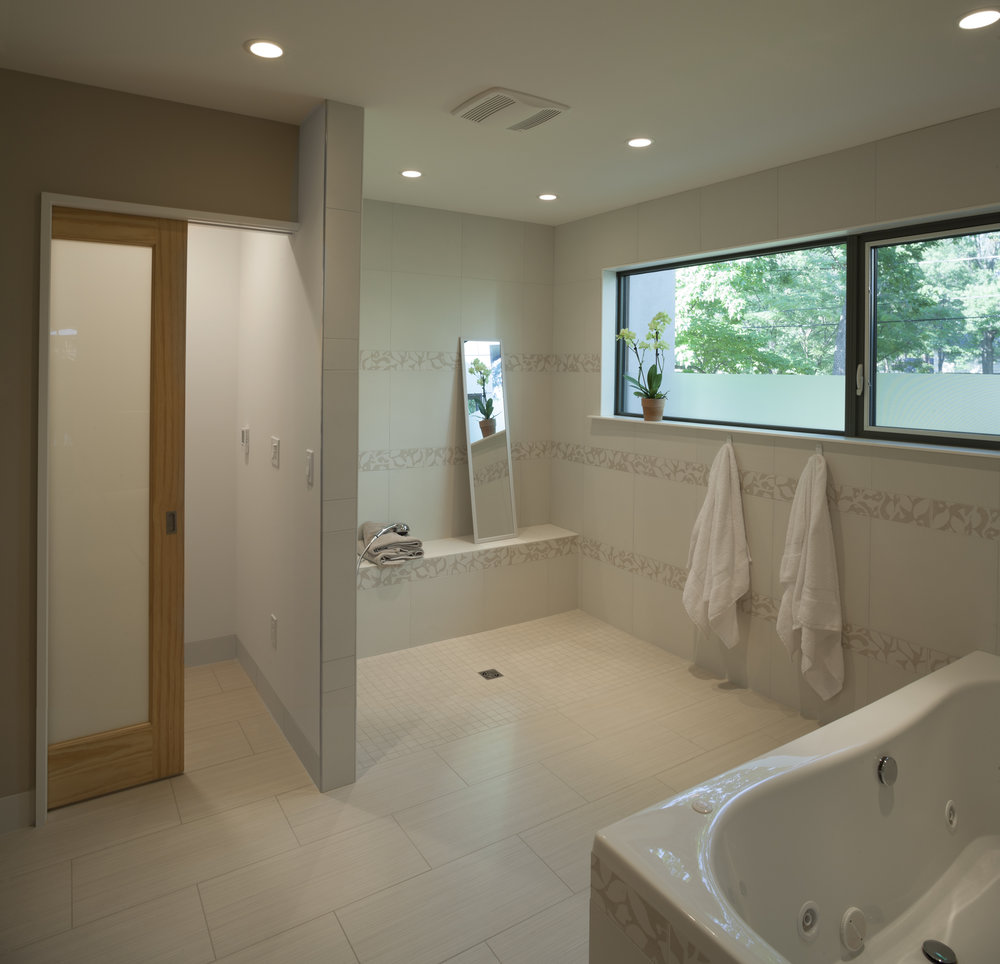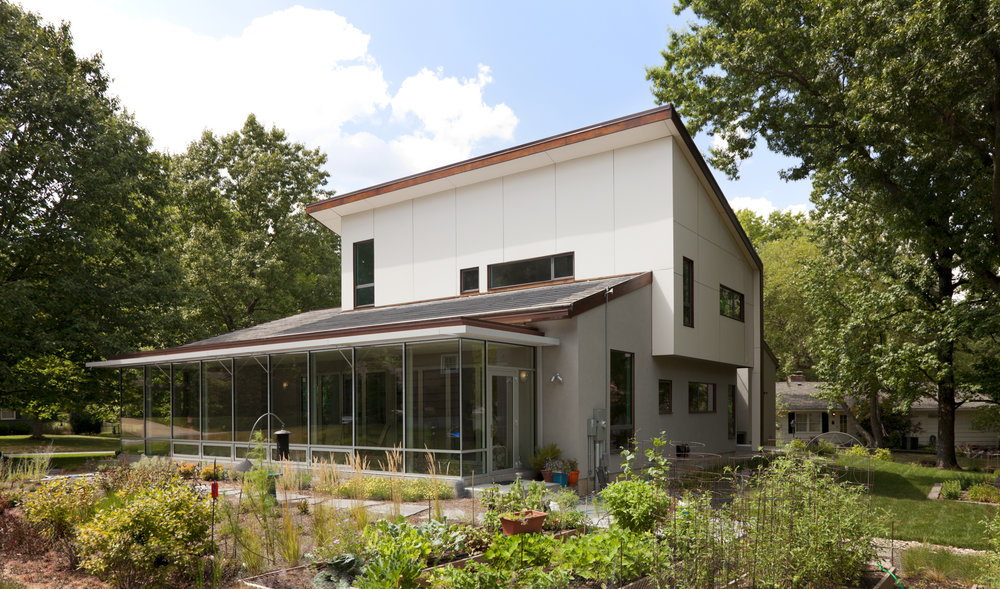 An infill residential project in Leawood, Kansas, this single-family residence is the first privately-funded, LEED Platinum certification in the state.
Due to a compromised foundation, the former home had to be destroyed, but rather than demolish, DRAW and the homeowners favored deconstruction. Reusable materials were collected and documented, recycled or repurposed – 82% of materials avoided the landfill.
Passionate to save the mature tree canopies, DRAW brought on consulting arborist Bob Haines to develop a detailed Tree Protection Plan. This valuable shade and habitat inevitably played a part in all aspects of the new home's design and construction.
It was a challenging endeavor to set a goal of Net Zero in the Midwest climate, however smart design and keen technologies delivered. The design utilizes a ground source heat pump which relies on the stable, even heat of the earth to provide heating, air conditioning and hot water while using over 30% less energy than standard heat pumps – saving 50% of energy costs. A 4KW solar panel system was integrated into the concrete tile roof and highly energy-efficient windows have an R6 rating while opening up the exterior view in a way the homeowners had never experienced before.
The position of the building and placement of particular design elements were important in creating the new passive/active solar home. Windows, walls and floors collect, store, and distribute the sun's heat in the winter and reflect unwanted heat in the summer. These light, open spaces connect the occupant visually to the outdoors while reducing the need for artificial lighting.
The Williams York residence has been featured on both Kansas City's Solar and Modern Home Tours, as well as Greenability Magazine, EcoHome Magazine and the Kansas City Star.
---