Garrett Hennessy Residence
Jon Dilley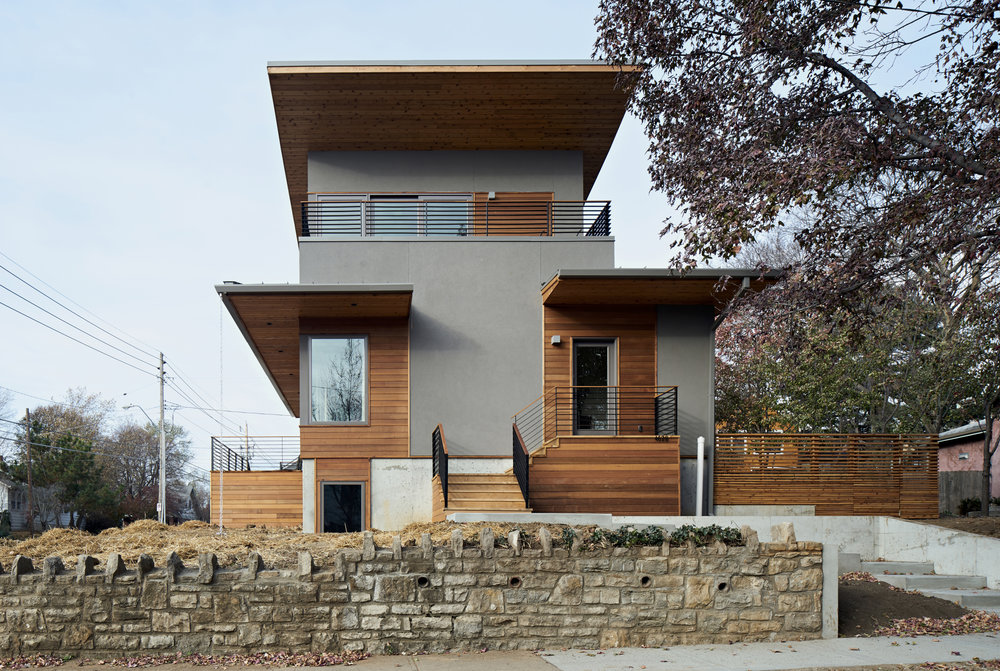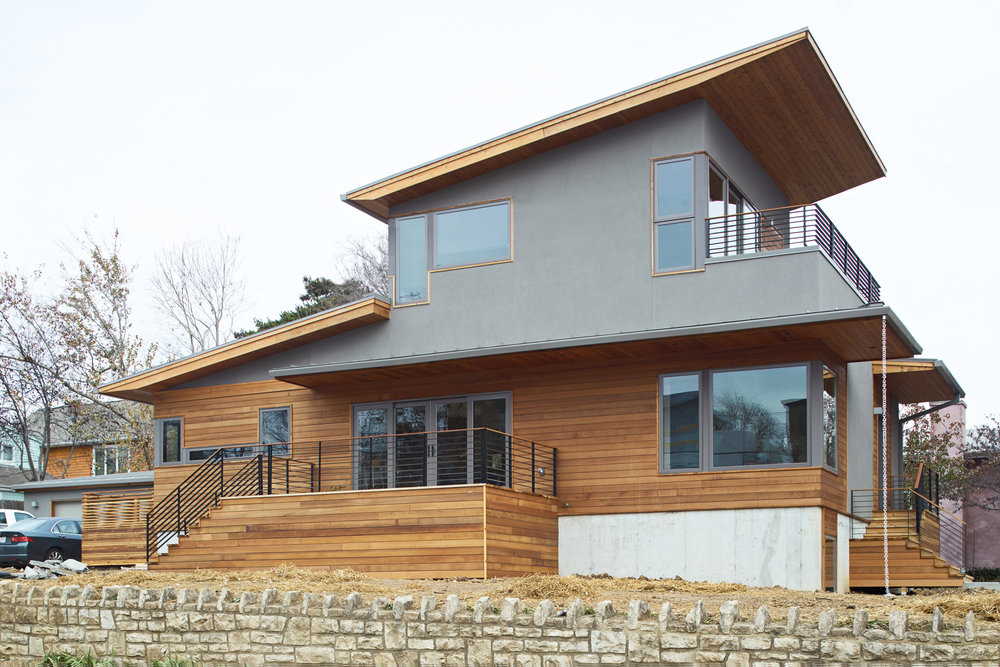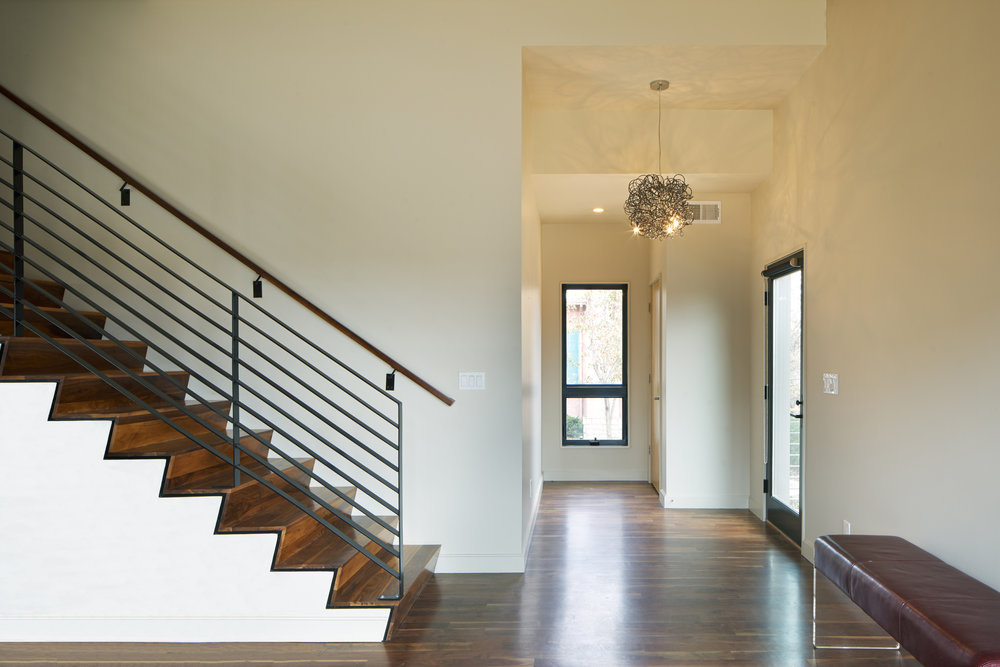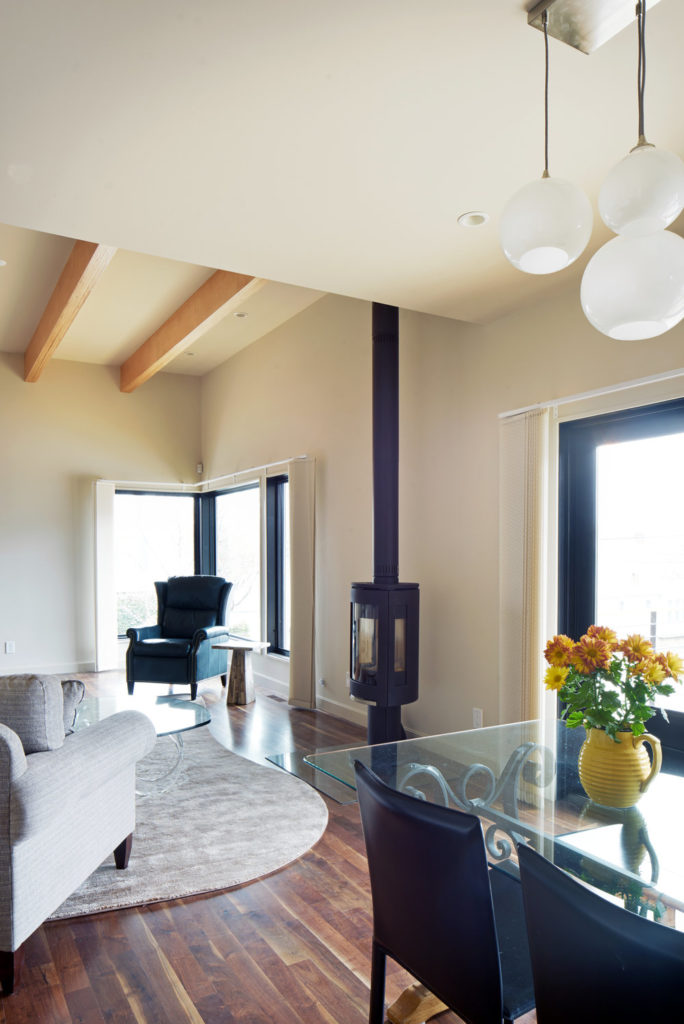 Overlooking the Country Club Plaza, this custom, infill residence features a sloped roof that makes a formal gesture toward views of Kansas City's iconic dining, shopping and cultural scene below.
Preserving hints of the original structure's character, the design team maintained an existing limestone retaining wall and designed the new residence within the existing grade. The majority of the new home is clad with Clear Heart cedar that continues even up onto extended soffits, adding a warm counterpart to the cooler limestone planes. The dynamic roofline reflects the interior spaces and the circulation of movement throughout the house. Large openings to the exterior extend living spaces outdoors through a second-story roof deck. The clever use of dramatic overhangs and a ten-foot-wide cantilever in the front of the home provide summer shade and increased durability through protection from the harsh elements.
Three bedrooms and 3.5 bathrooms are all designed within an open floor plan with a wood-burning stove as a central element. A sunken patio allows for full use of a walk-out basement. The first floor elevation allows natural daylight into the finished basement. In the front, a landscaped entry and terraced stair welcome guests. The site includes a detached two-car garage.
---