Alvarez Residence
Jon Dilley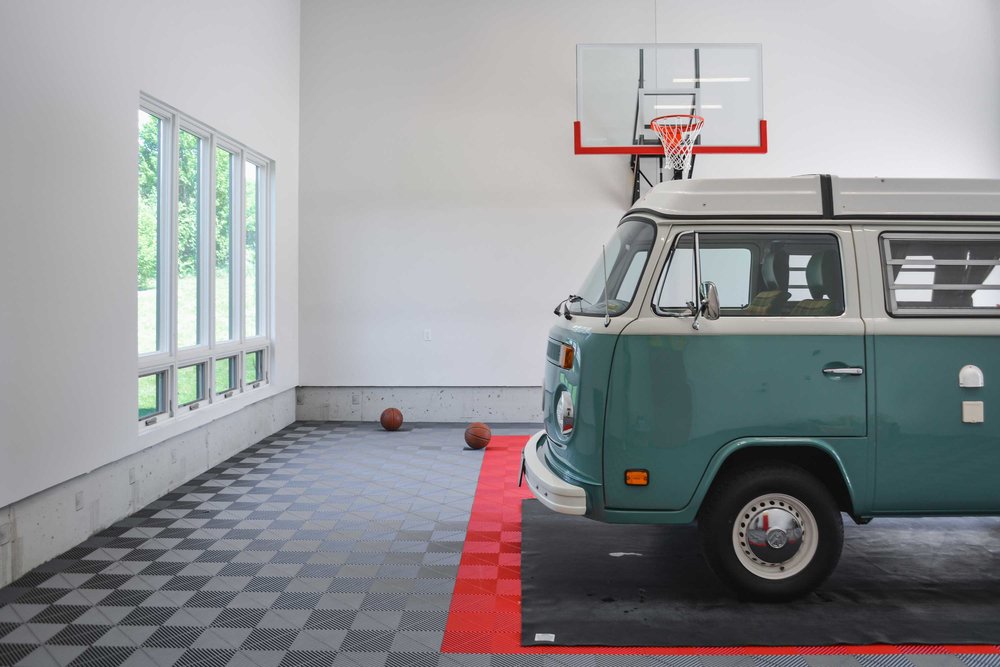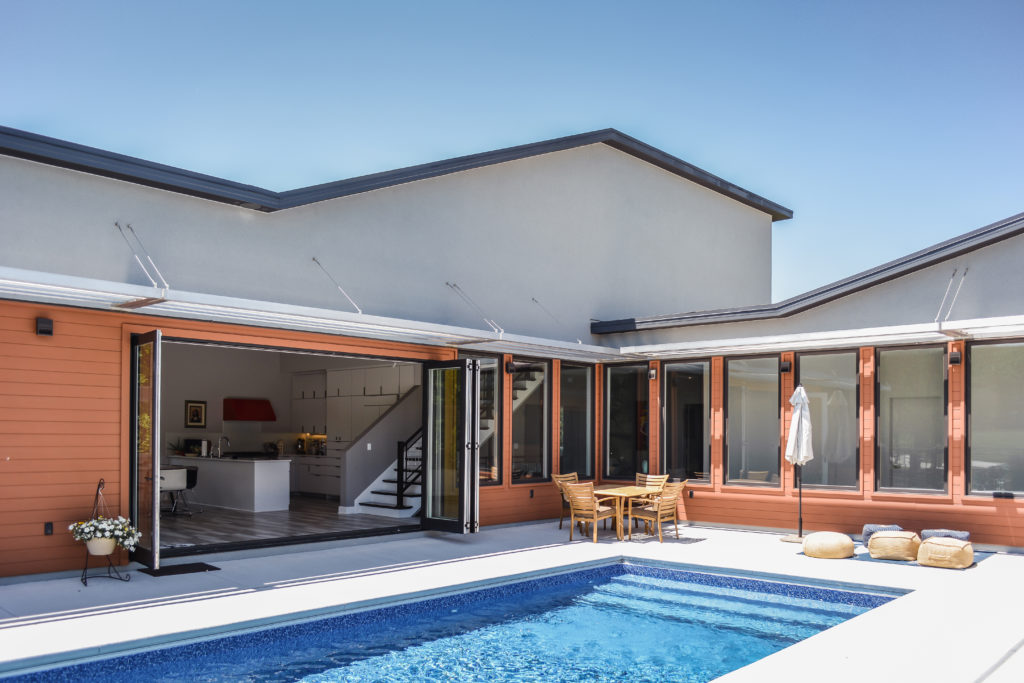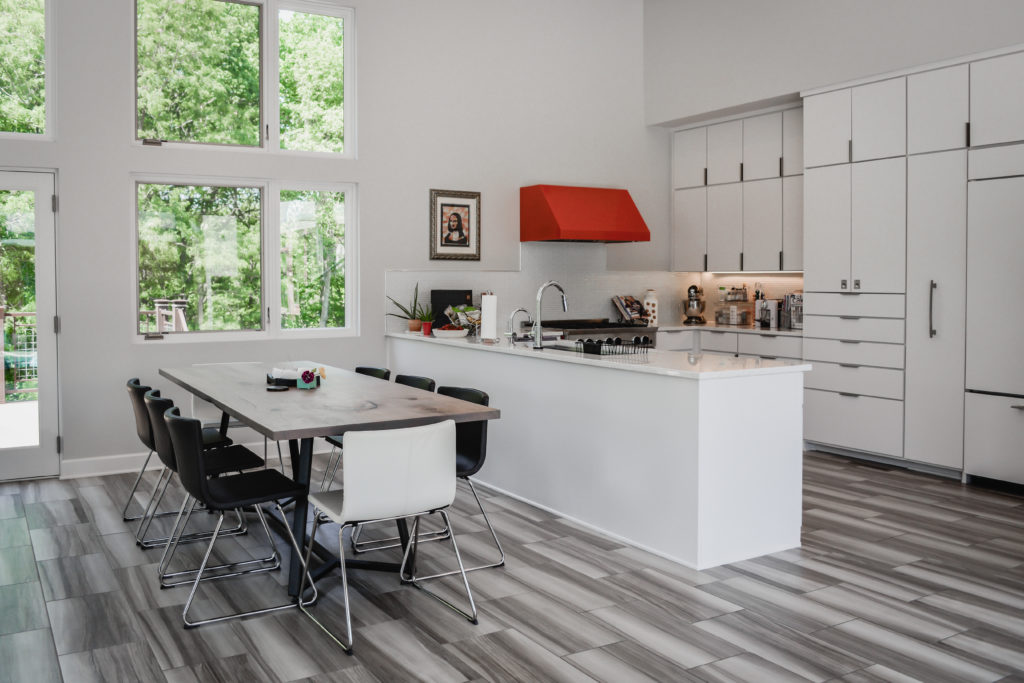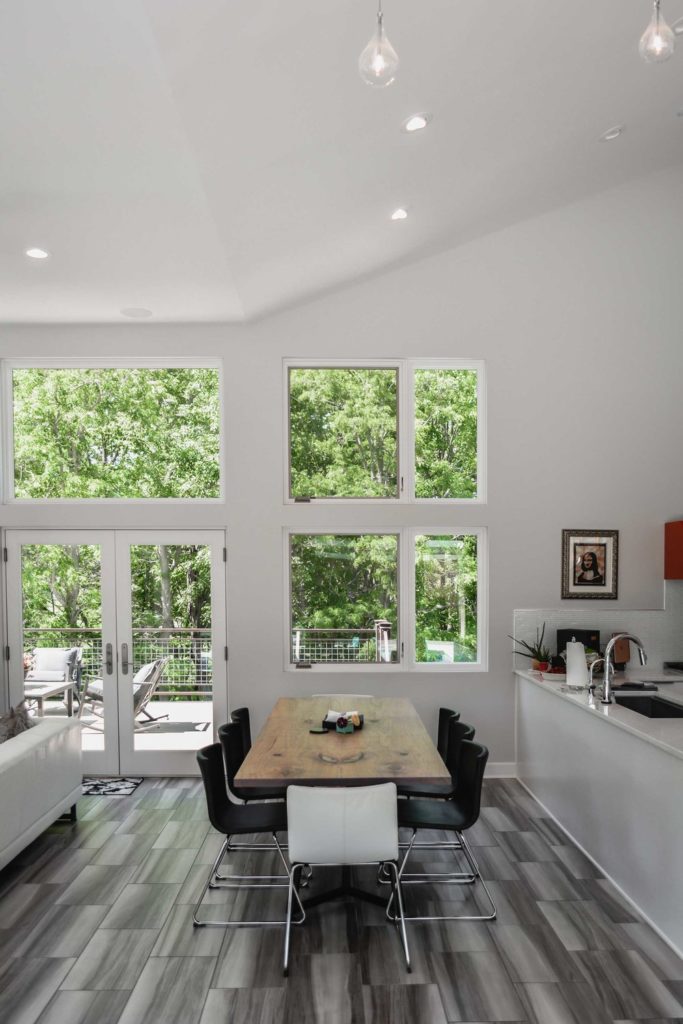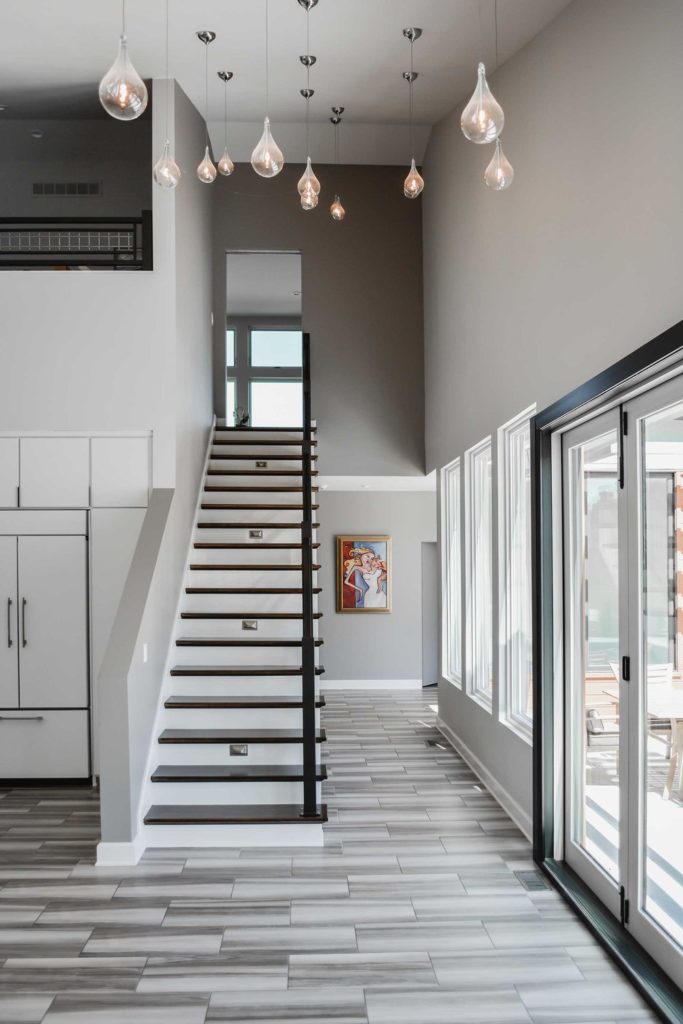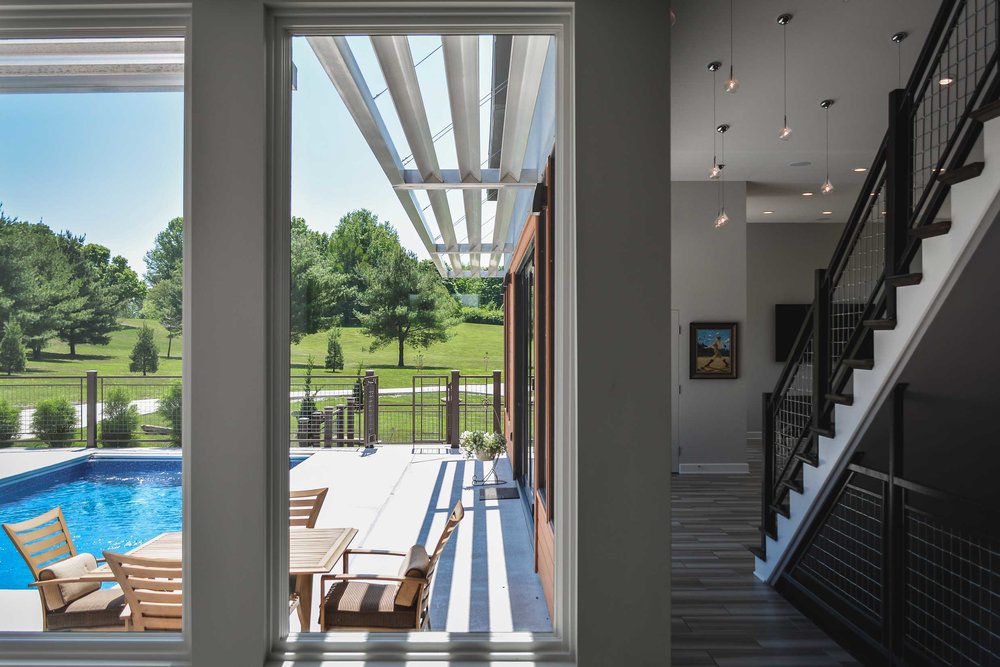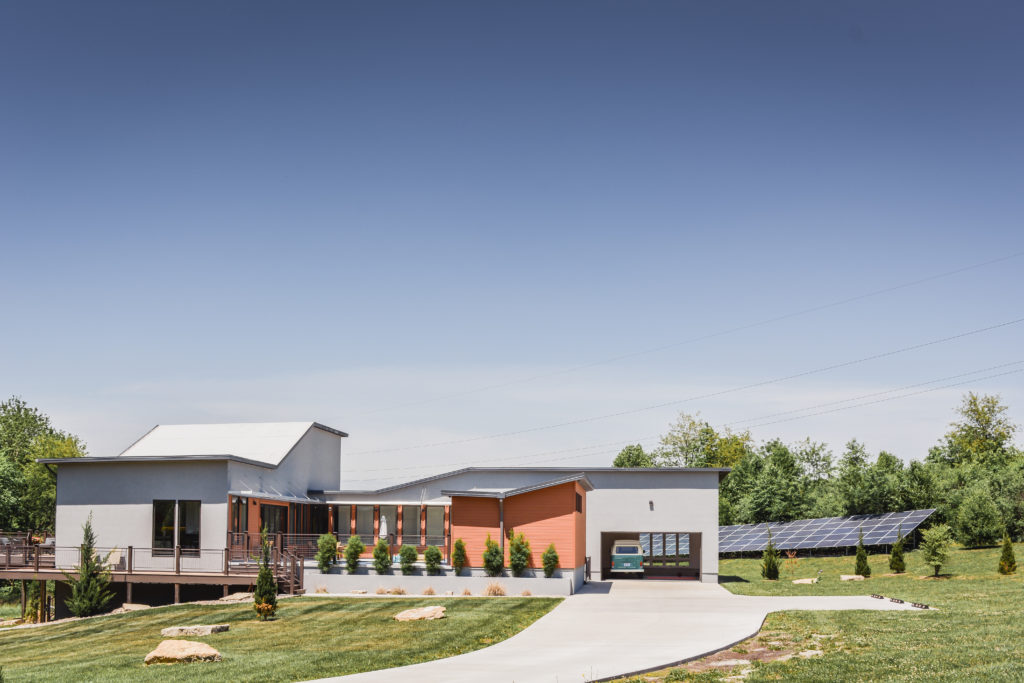 The Alvarez family, former residents of Miami and Puerto Rico, envisioned their home in rural Missouri incorporating many of the same features they enjoyed in their former residences.
Capturing prevailing breezes, blurring the line between indoor and outdoor living areas, and featuring modern materials all were important factors in the design process. As architects, DRAW's challenge was to create a home celebrating these southern influences while also providing a thermal envelope conscientious of the harsh, Missouri winters.
The building façade features a blend of stucco, wood rain screen panels, glass and metal. In the warmer months, the folding glass panels at the entry and cabana peel back the façade, opening up the living spaces to the exterior courtyard. When privacy is less crucial, an operable metal wall on the front façade allows for views and breezes.
During colder months, the door and window enclosures seal with an average level of thermal resistance of R-5. The exterior wall assembly reaches an R-value of 28 through layered insulation strategies and advanced framing techniques to minimize thermal bridging. Energy modeling allowed us to maximize insulation values and calculate room-by-room HVAC loads.
---