Serra Residence
Jon Dilley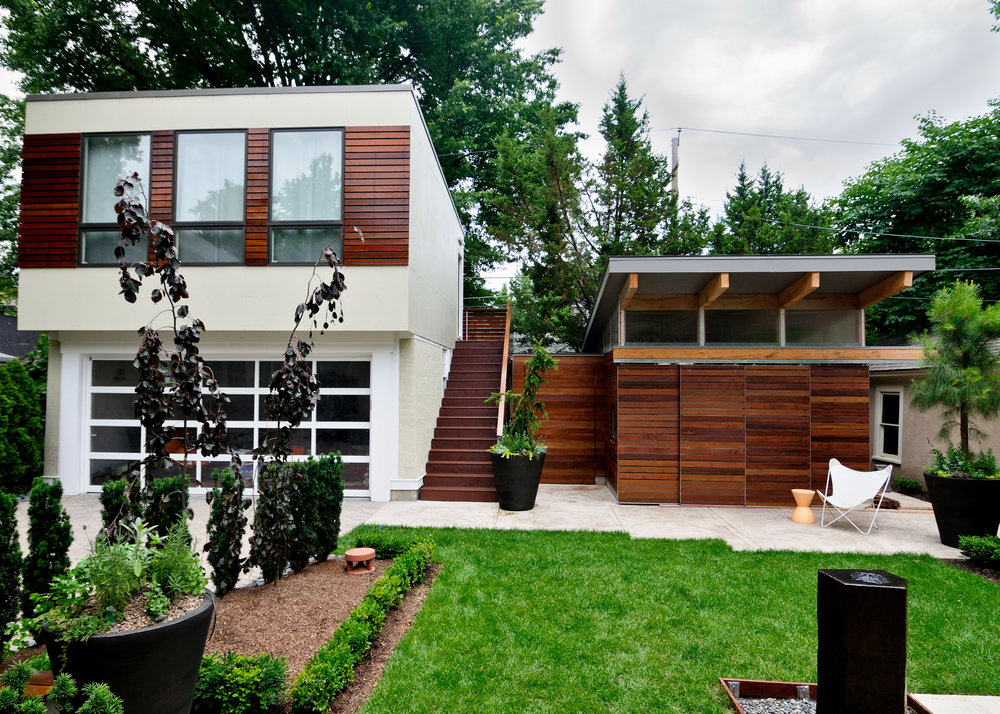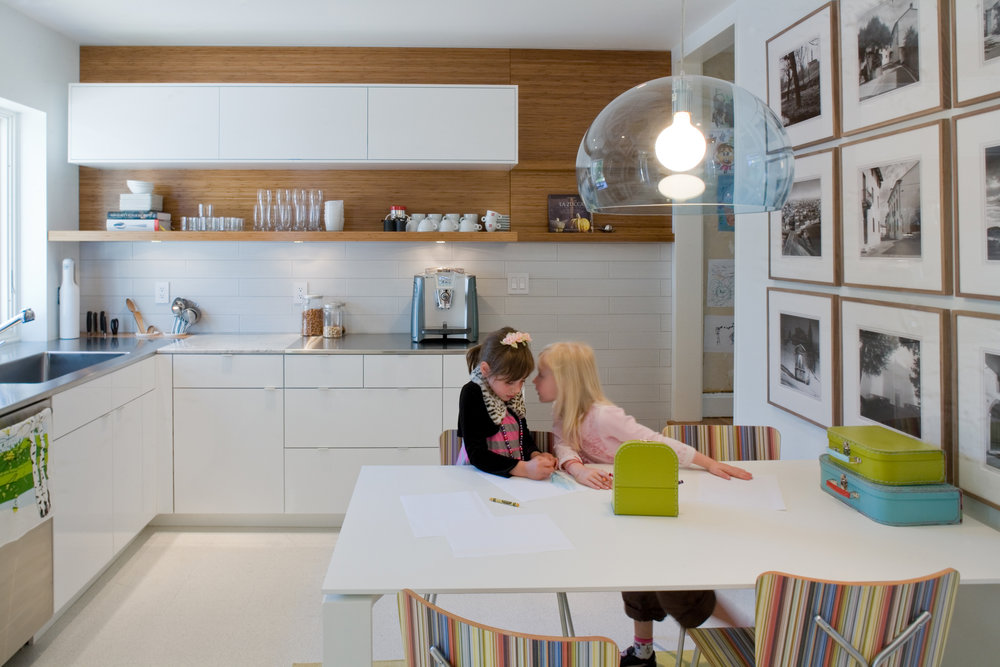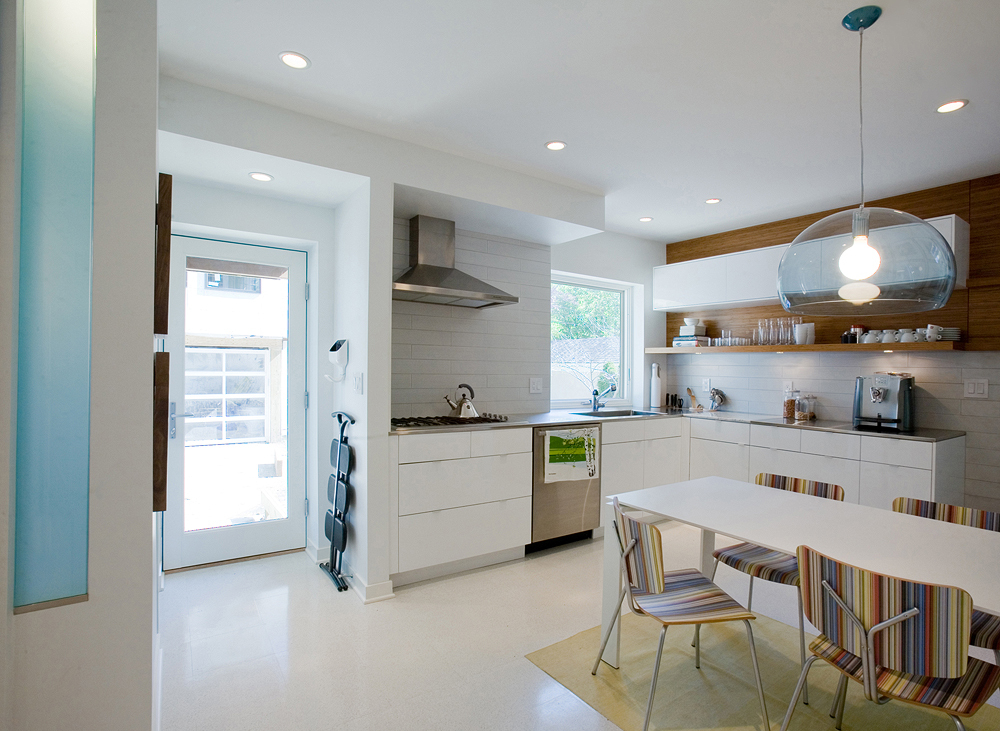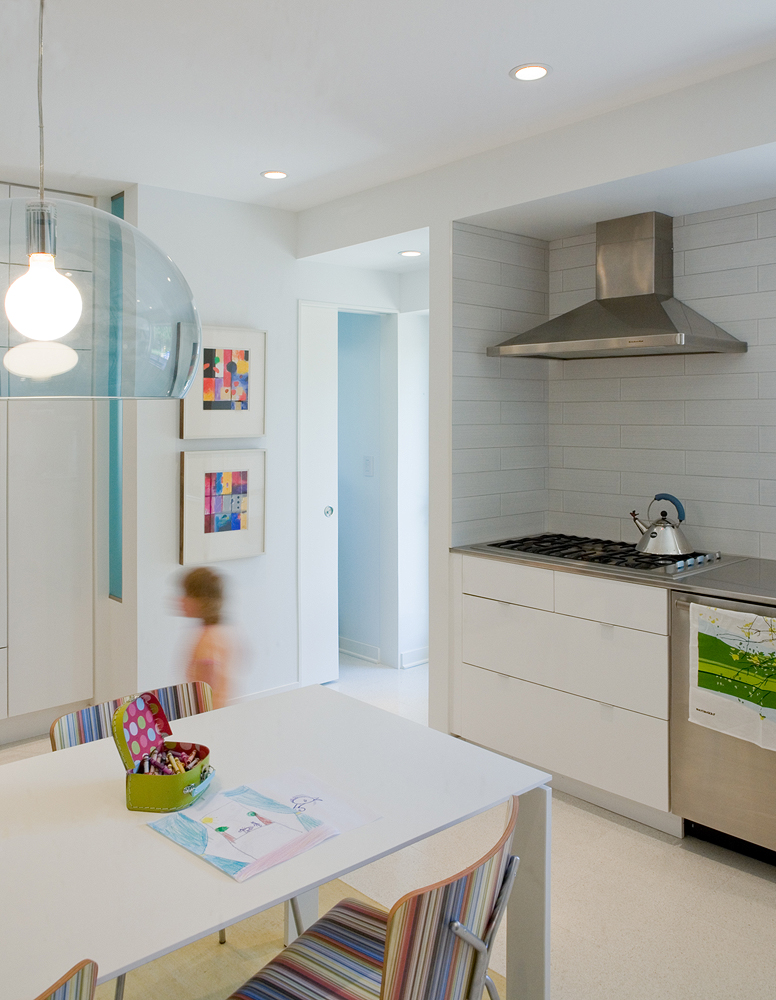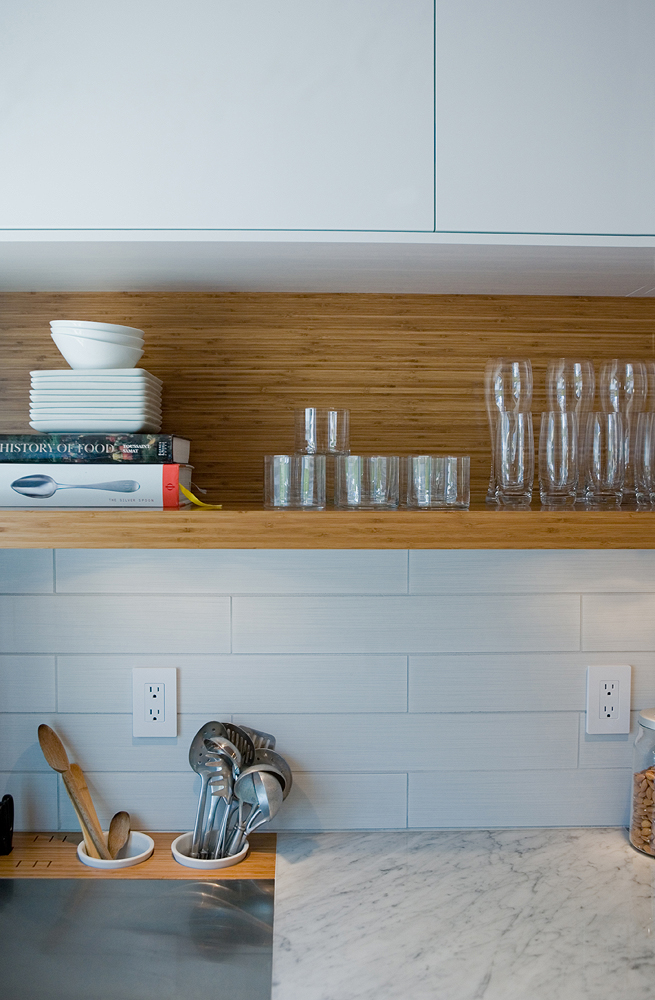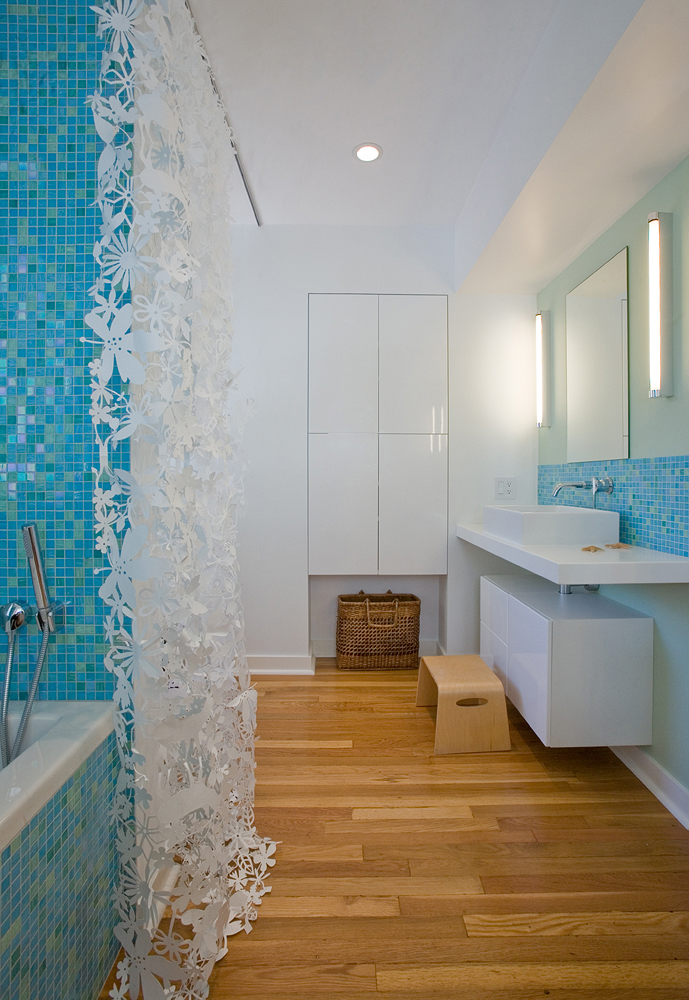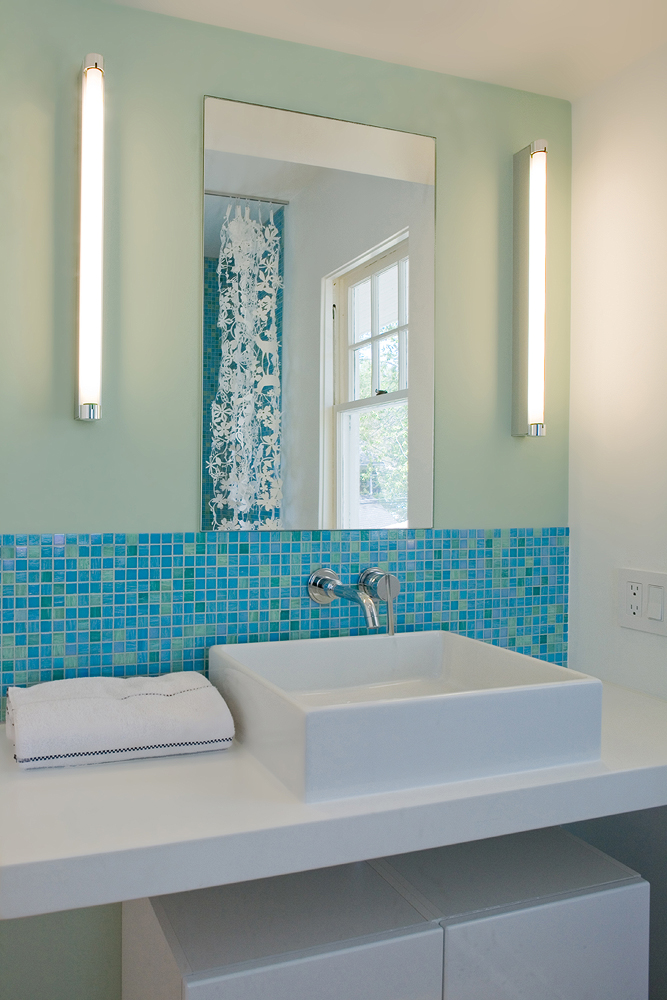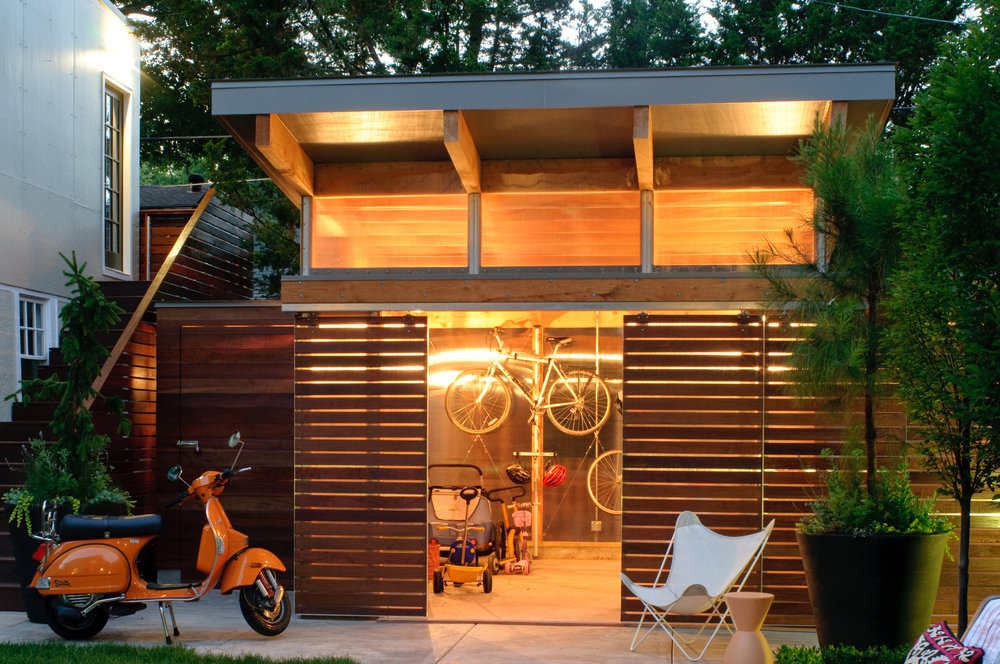 This DRAW project, for a young family in the Brookside neighborhood of Kansas City, modernized a home built in the 1930s as well as transformed the backyard with a series of modern pavilions.
The interior spaces were designed to provide better visual connection to the back yard, its new deck and children's play area. The material palette and details complement the existing stucco clad home, but with a distinctly modern aesthetic.
Constructed in phases, a garage addition and shed nicknamed the "mini/MAXI" provide much needed overflow space for the main house and also frame an outdoor living space used for play and entertaining. The mini/MAXI pavilions, designed in collaboration with the landscape designer, while functional storage spaces, also offer play areas for the client's daughters who use them as a playhouse and stage area for impromptu performances.
Green design elements included — Durable finishes, Recycled content and reclaimed flooring, Low VOC paint, Bamboo- rapidly renewable interior finishes
The Muddy Gardener was the designer of the landscape and collaborated on the spatial master plan for the courtyard and the mini/MAXI storage area.
---