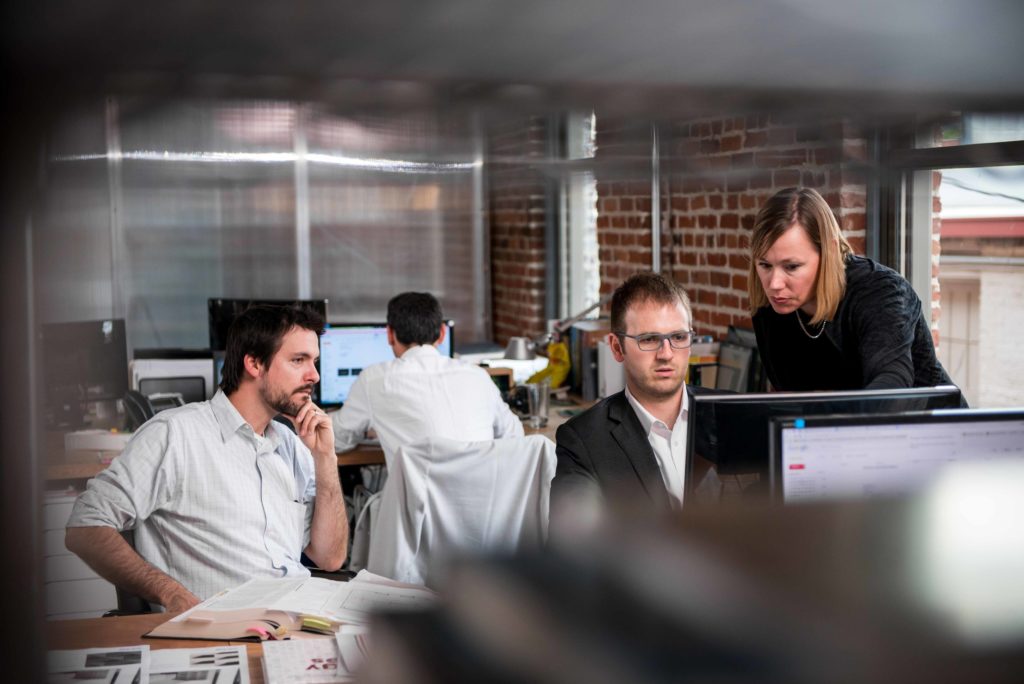 Opportunity
At DRAW, we get to pursue new ideas every day, and you'll be able to do the same. Whether exploring new concepts, experimenting with new technology, or advancing as a professional, you'll be encouraged to pursue the things that matter to you.
Challenge
We pursue radical ideas and architectural excellence, and we love the challenge. With DRAW you will work with a team dedicated to going beyond the required minimums in the effort to create effective, innovative, and sophisticated design solutions.
Growth
At DRAW you will have the chance to grow as a designer and an architect. Whether learning new architectural modelling programs or versing yourself on the latest industry standards, our mentorship program ensures that a member of our team will be rooting you on as you advance.
DRAW architecture + urban design is a firm focused on design and research, dedicated to reaching net-zero impact and strengthening our communities – we call this Positive Impact Design. Our designers are rooted in technical excellence, driven by imagination and the desire to deliver solutions that inspire our clients and communities.
Interested candidates should send a cover letter, resume, and portfolio of work to Graham Still: 
graham@drawarch.com
Recent Graduate Architect | Designer
DRAW Architecture + Urban Design is looking for a strong recent graduate Designer/Architect with 0-2 years' experience. This entry-level position will help develop a design or technical solutions under a more senior architect's supervision. Proficiency in design and detailing is critical. Experience in Revit, Sketchup, MS Office, Photoshop, InDesign, and rendering software such as Enscape or Rhino, is beneficial. May be licensed or on the road to licensure.
Qualifications
+ Bachelor's degree in Architecture or equivalent experience
+ 0-2 years of experience
+ Applications must include portfolio/work samples
+ Familiarity with 3D Printing production
+ Strong technical expertise related to design and construction
+ Self-driven, Detail-oriented, well organized
+ Strong team communication skills
+ Interest in sustainable design strategies
Project Architect | Designer
DRAW Architecture + Urban Design is looking for a strong Designer/Architect with 3-5 years' experience working on projects in various phases – programming, design, construction documentation, and construction administration. The ideal candidate is interested in collaborating with diverse teams on a variety of project types, with a goal of developing inspired, constructible buildings. Expertise in design and detailing is critical. Experience in Sketchup, REVIT, AutoCAD, and basic Microsoft Office programs is essential. Licensure is a plus but is not required.
Qualifications
+ Bachelor's degree in Architecture or equivalent experience
+ 3-5 years related experience
+ Proficiency in Sketchup, REVIT, AutoCAD, and basic Microsoft Office programs
+ Strong technical expertise related to design and construction
+ Self-driven
+ Detail-oriented
+ Strong team communication skills
+ Excellent time management skills
+ Interest in sustainable design strategies