MyARTS
Jon Dilley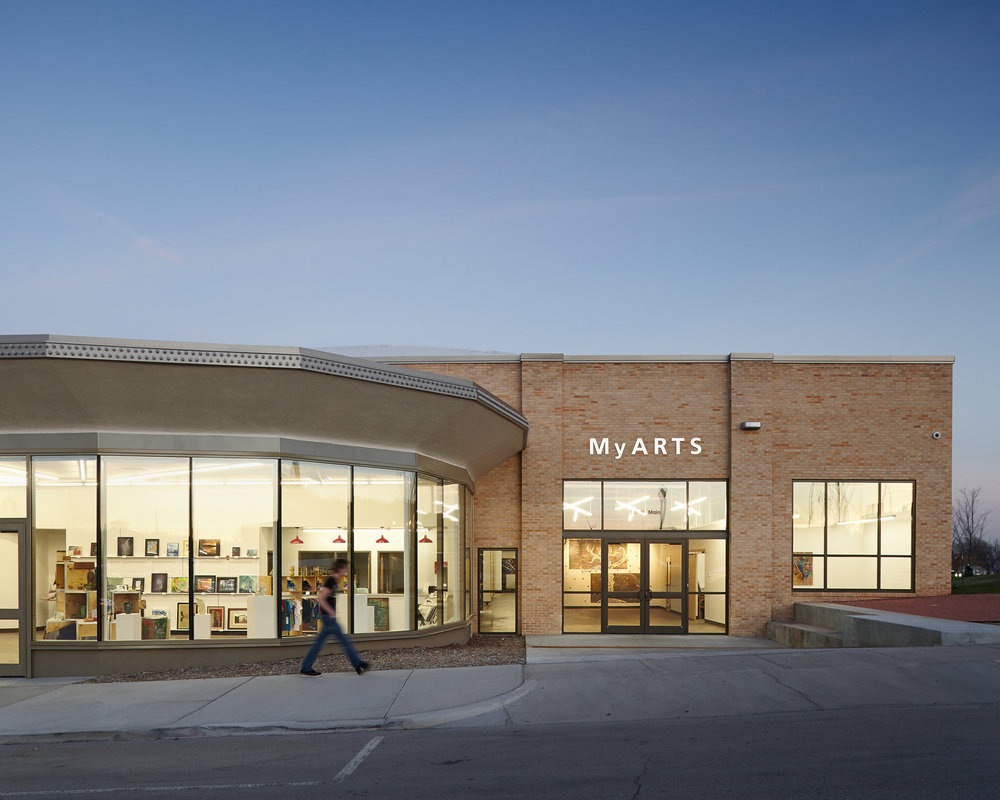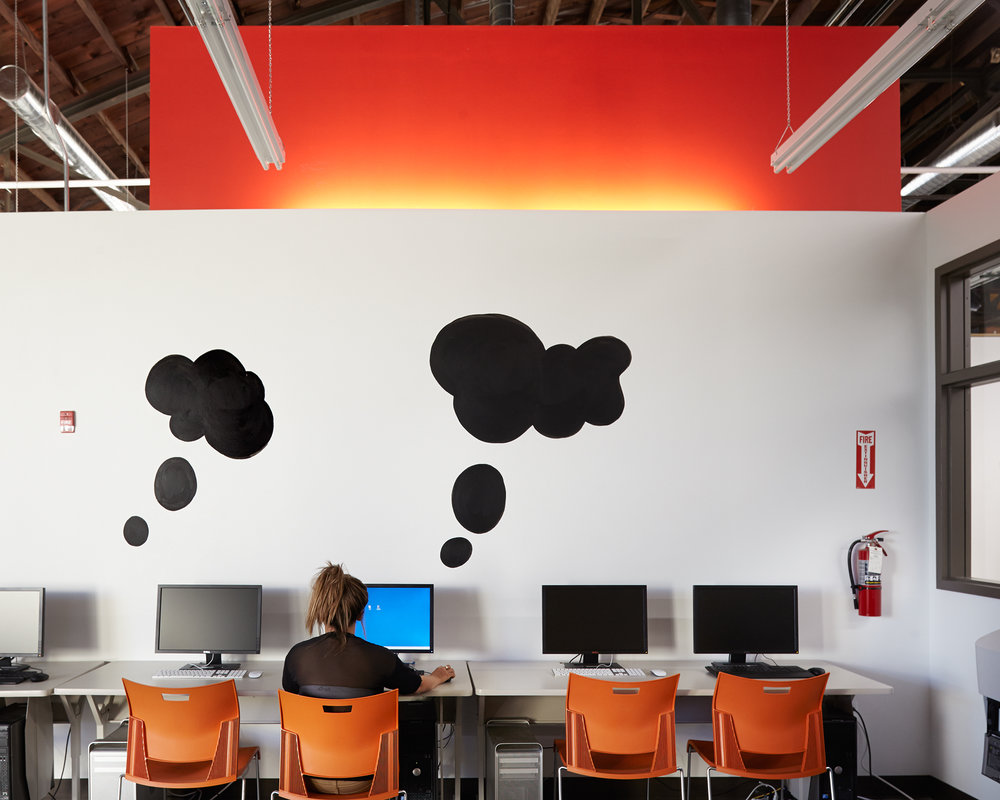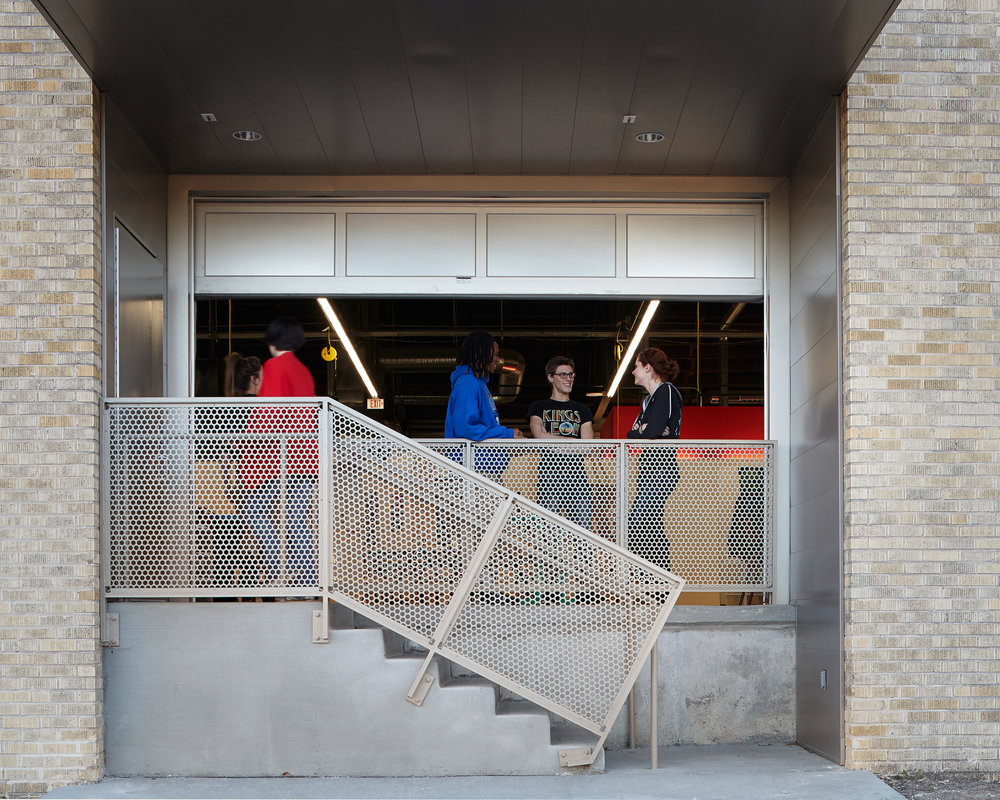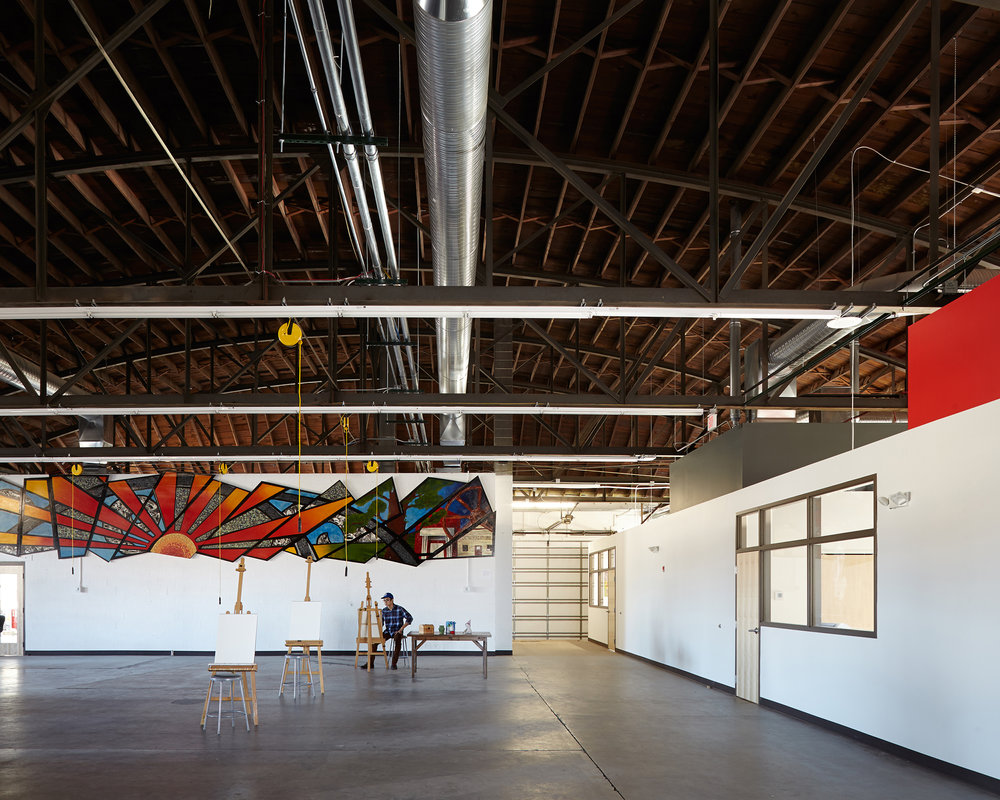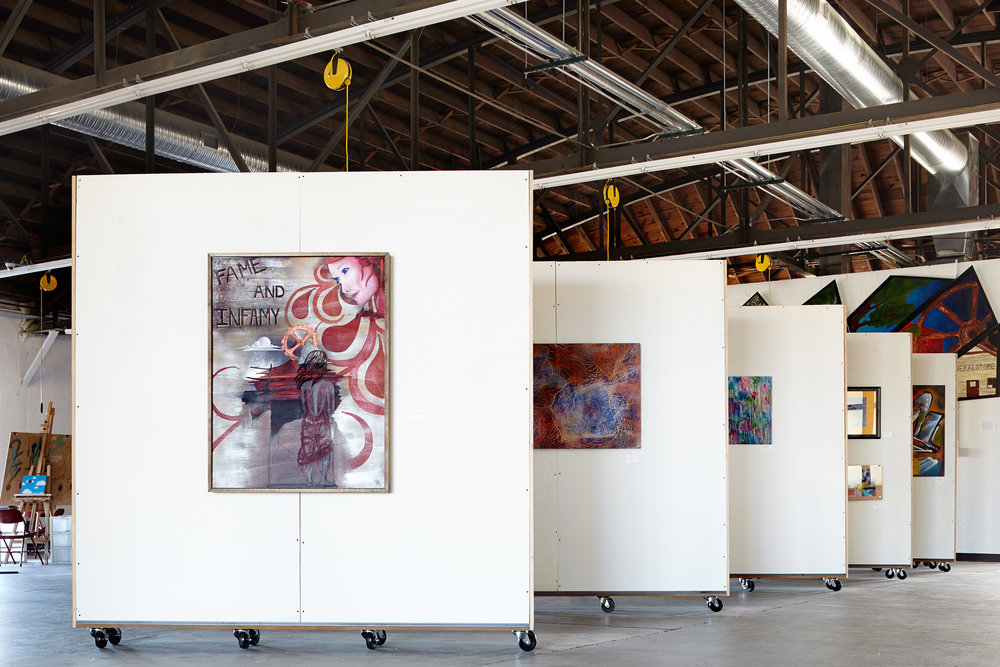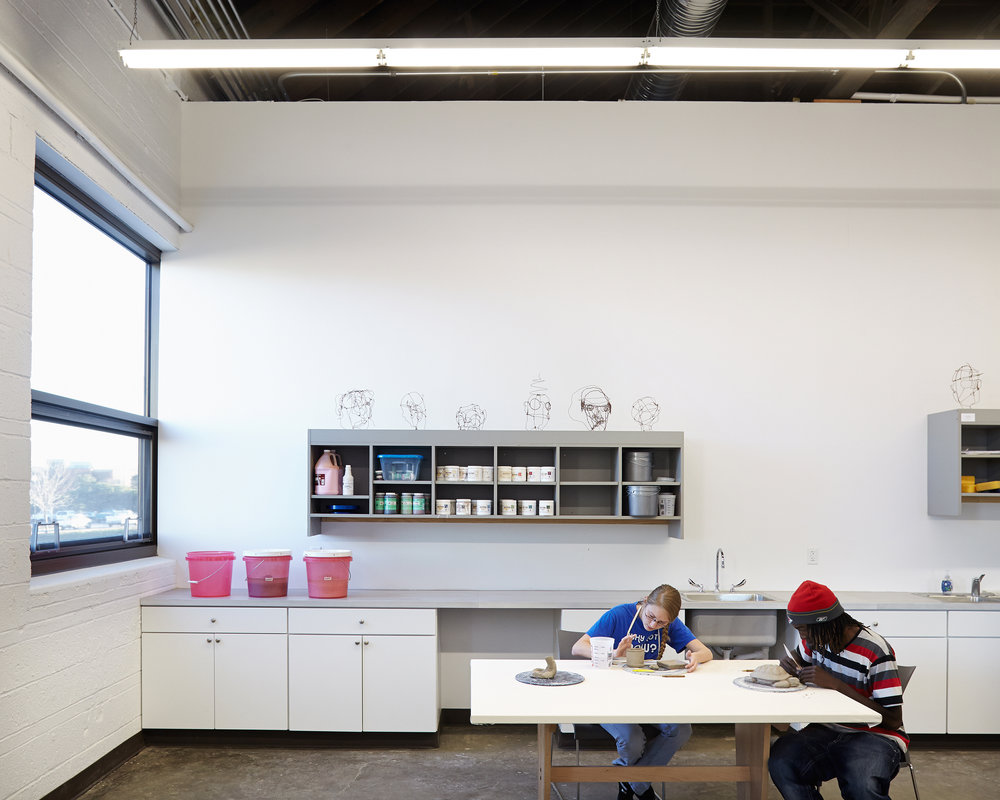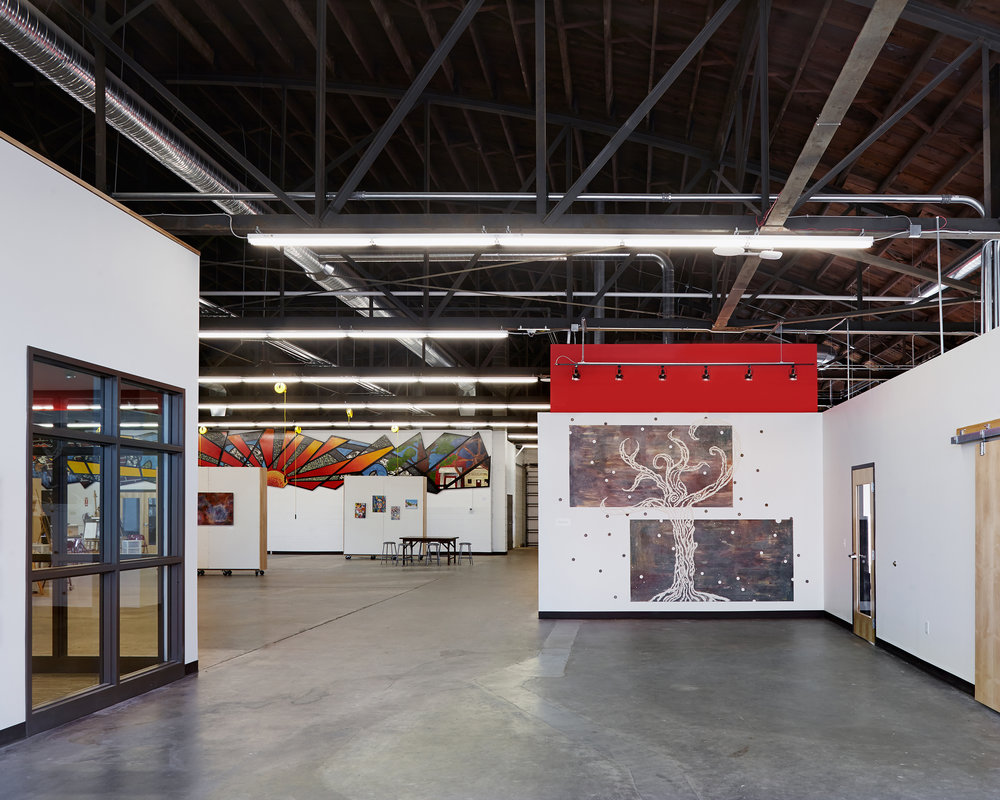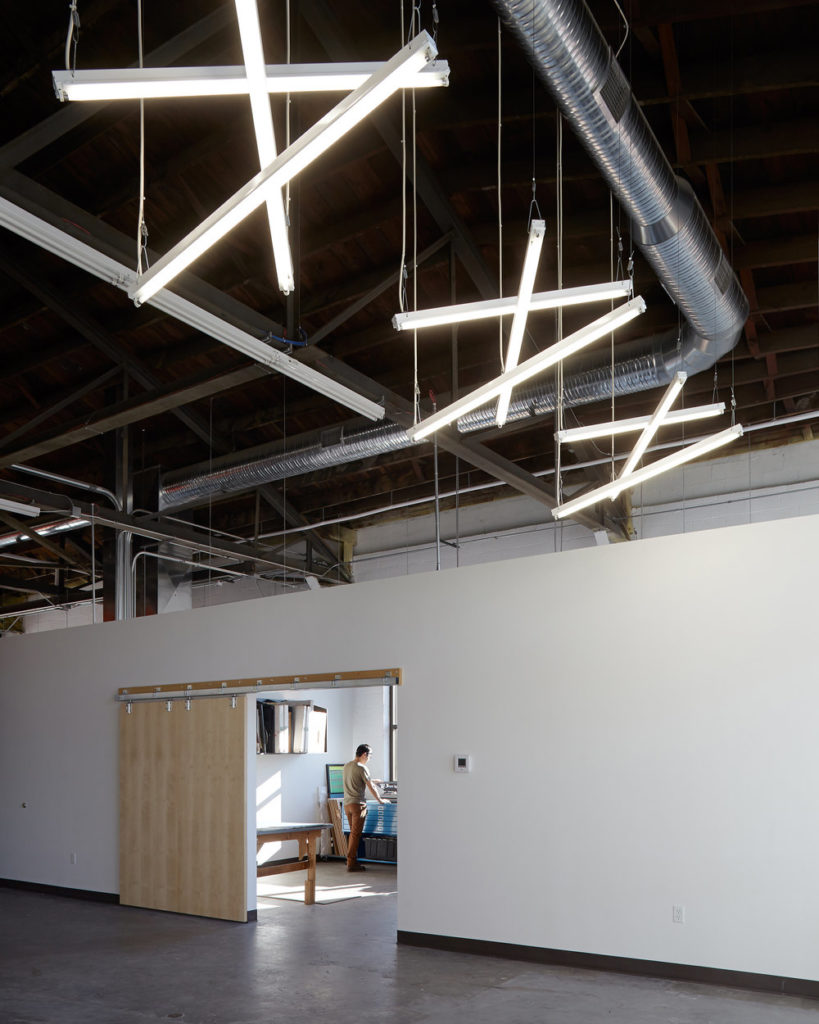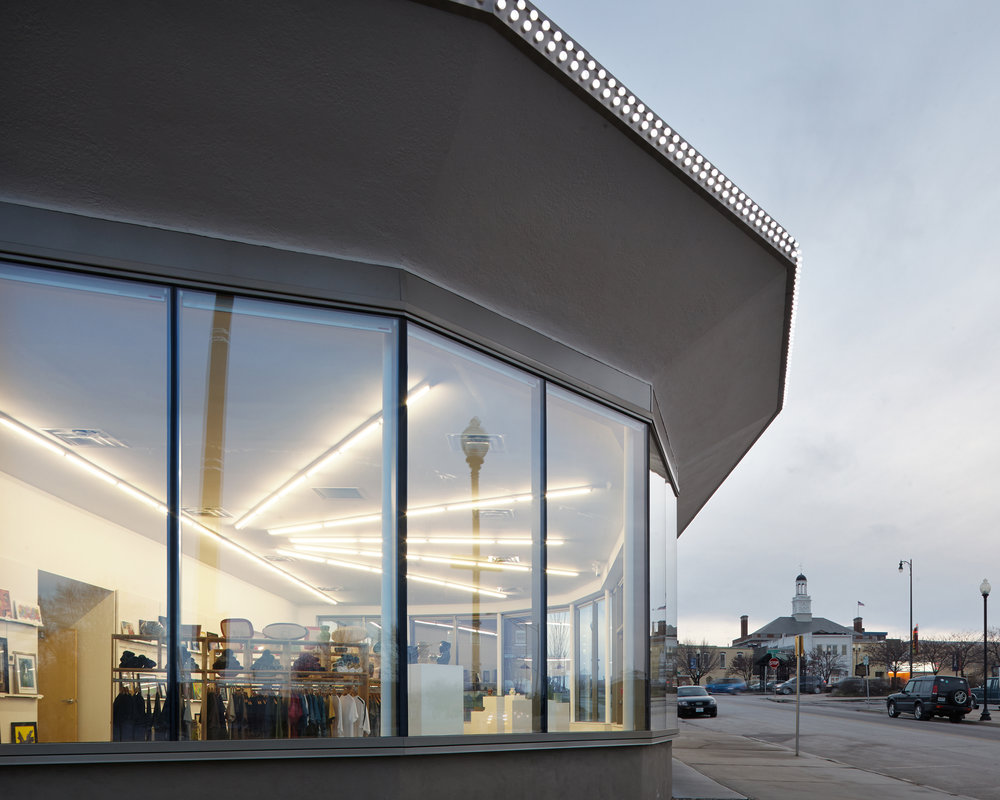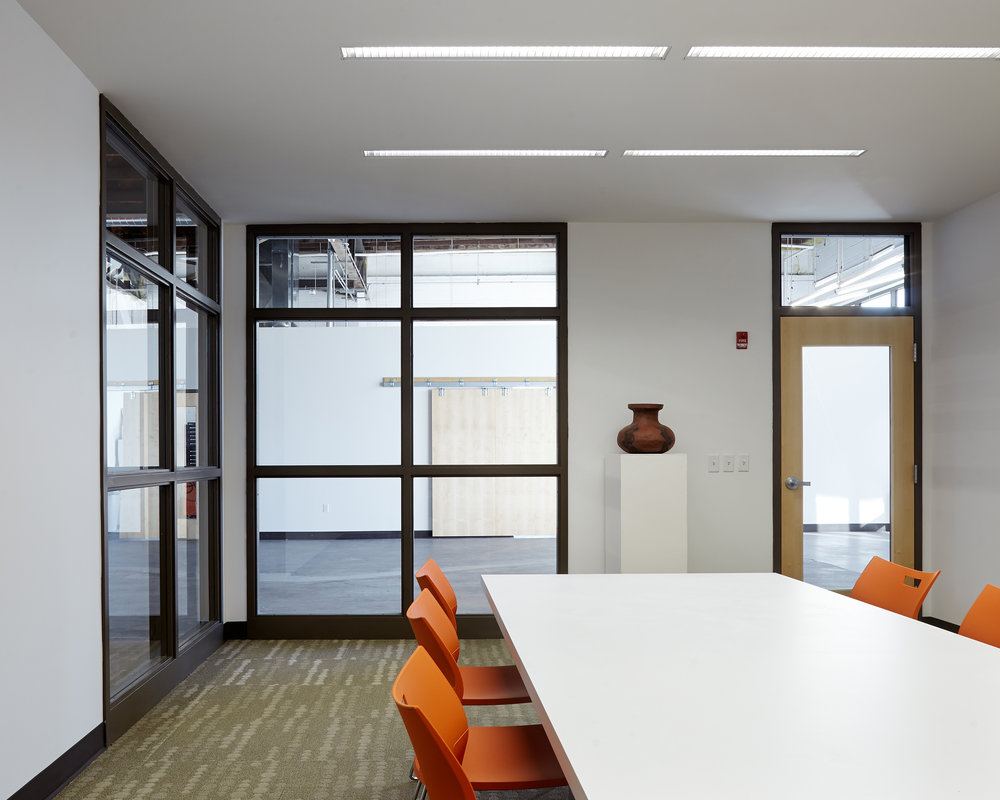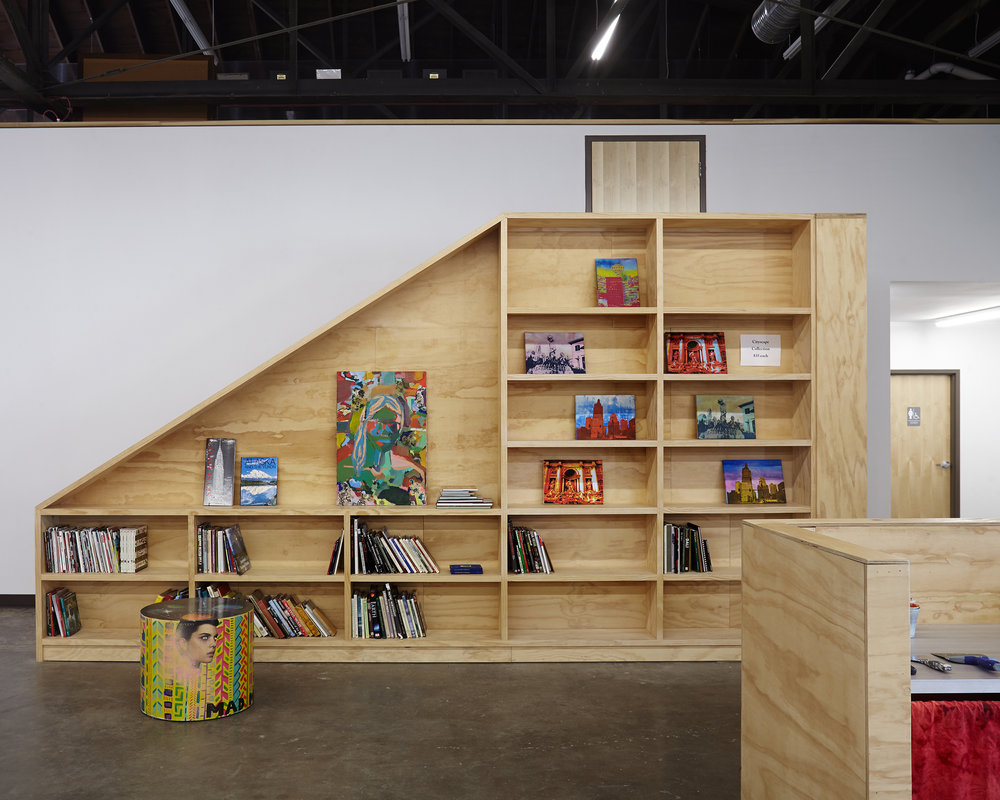 The MyARTS East building, in the heart of downtown Independence, MO, originally operated as a car dealership in the 1940s but experienced several years of neglect and abandonment. Despite the structure's deteriorated state, the existing long-spanning bow trusses provided the flexibility to dramatically alter its programmatic use. Working with Jackson County's COMBAT program, the design team developed a program for the building that allows local at-risk teens an opportunity to explore their creative abilities.
Working with a budget of only $55/sq ft, the gut-renovation, including all new mechanical, electrical and plumbing systems, utilized existing assets to accommodate new programming. Complete with new exterior storefront and restoration of the historic marquee lighting, the automotive showroom was re-purposed as a retail space for selling student work. Showcasing the talent within, the retail store serves a critical role allowing the students not only to create but also be admired by the local community.
The lofty feel of the existing building was maintained, allowing "pods" for each apprenticeship discipline — photography, painting, graphic design, screen printing and ceramics. Incorporating progressive notions of educational space, several movable walls also allow for creative placemaking by students.
MyARTS strives to create a safe haven for teens to gather, socialize and inspire each other. The program accommodates this goal with outdoor amphitheaters, a generous lobby, and classroom balconies. Custom millwork, partitions, and lighting provide a minimalist canvas that inspires while not overshadowing the creative work of Kansas City teens.
---