Box Building
Jon Dilley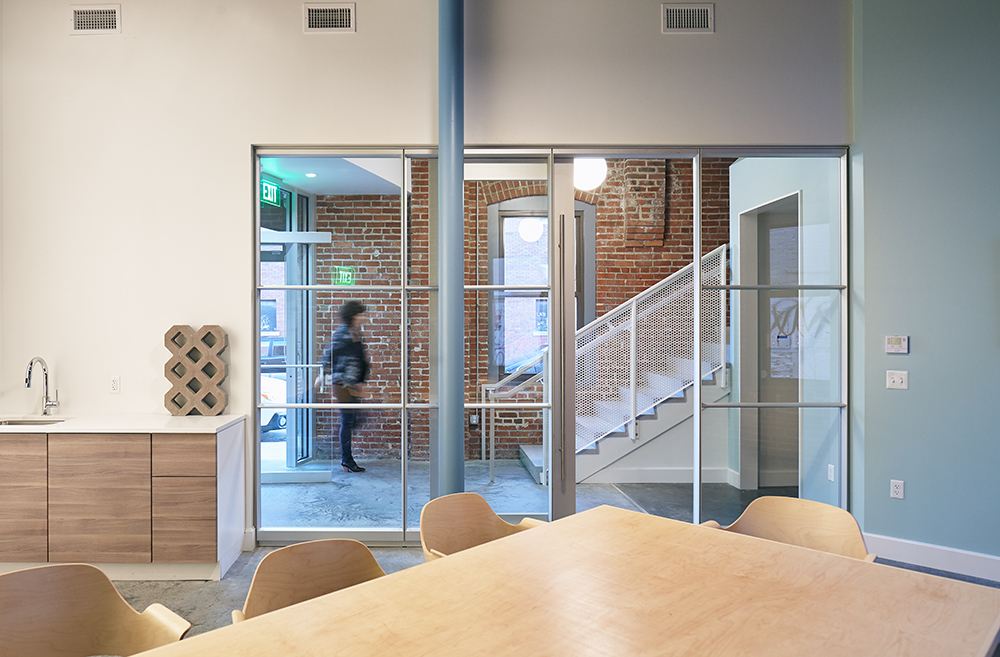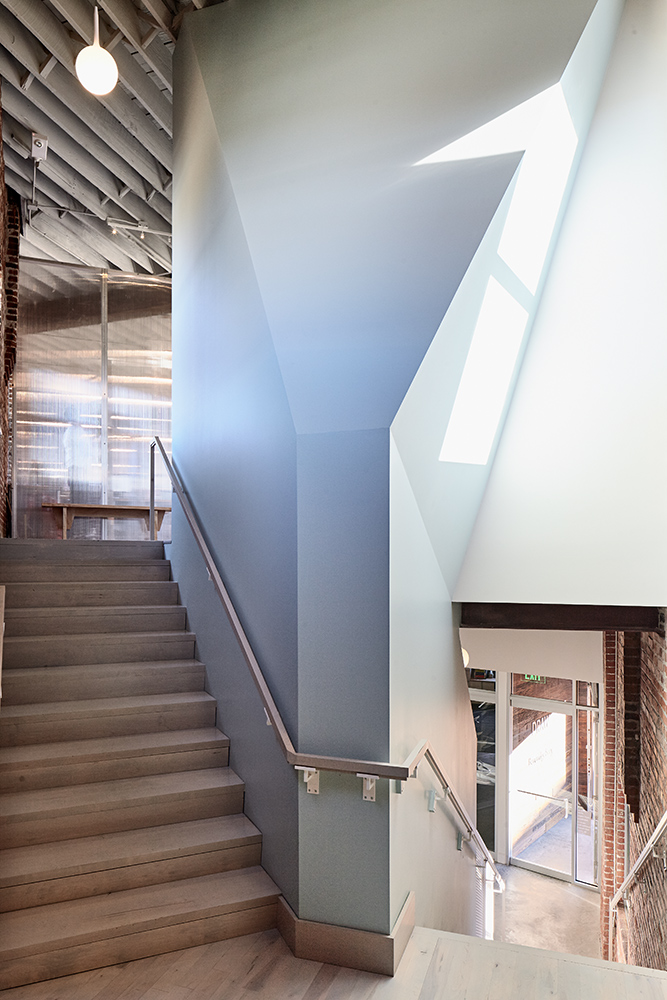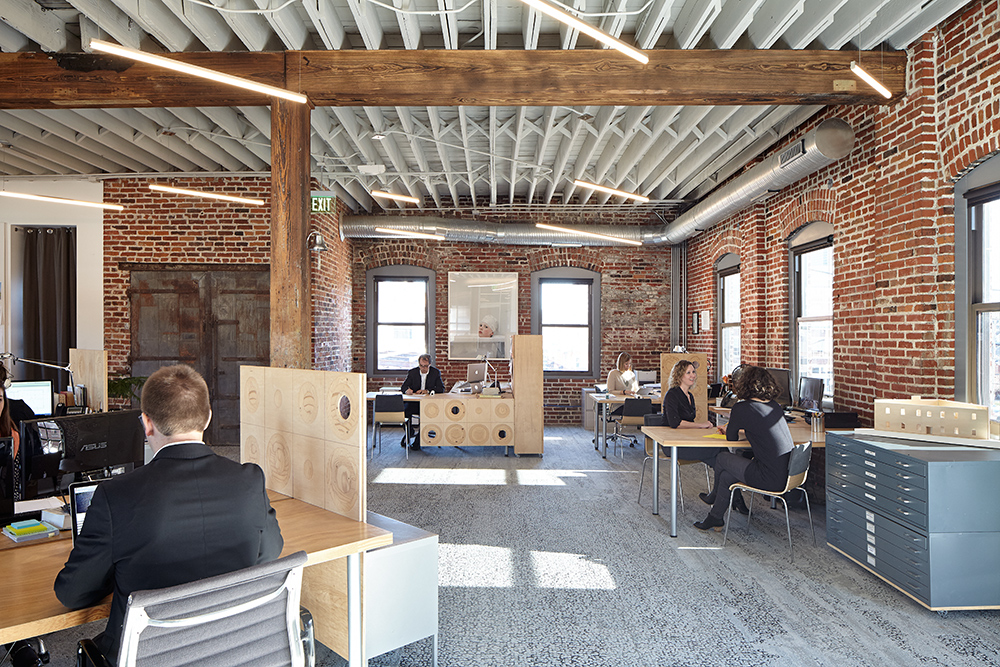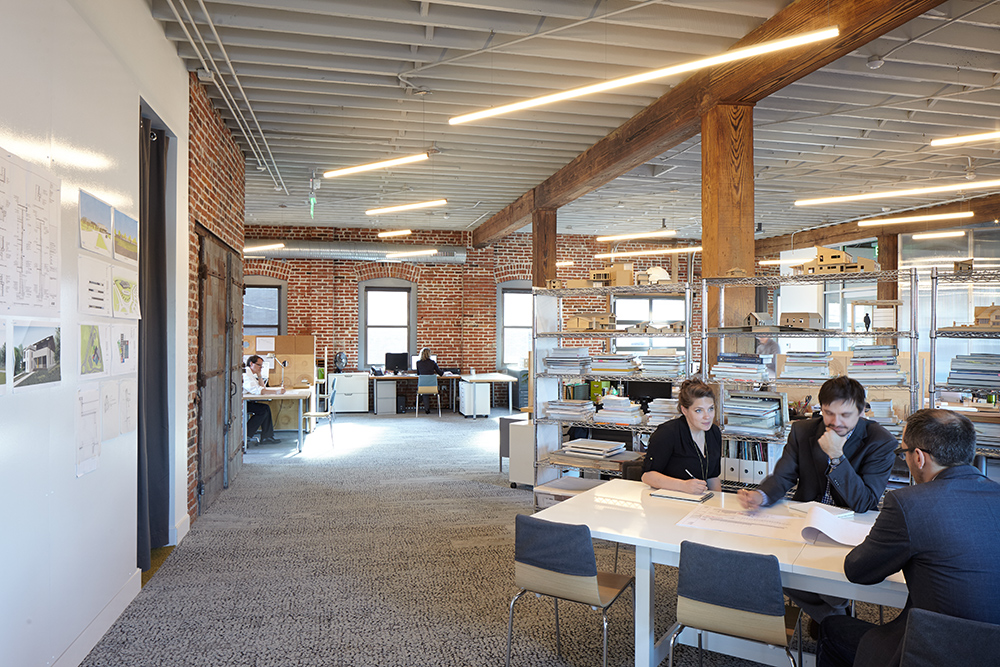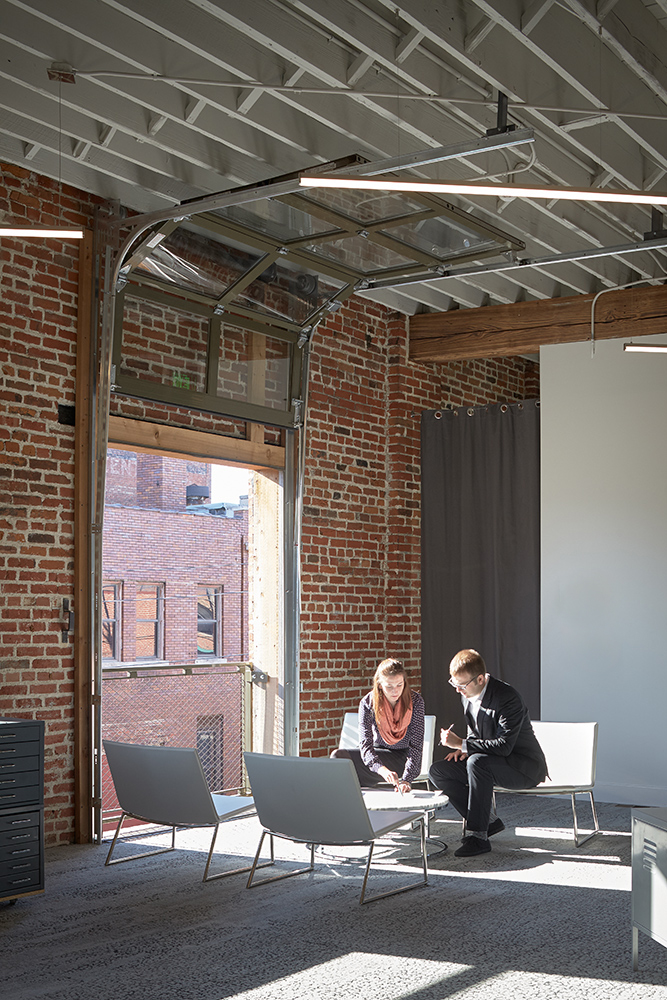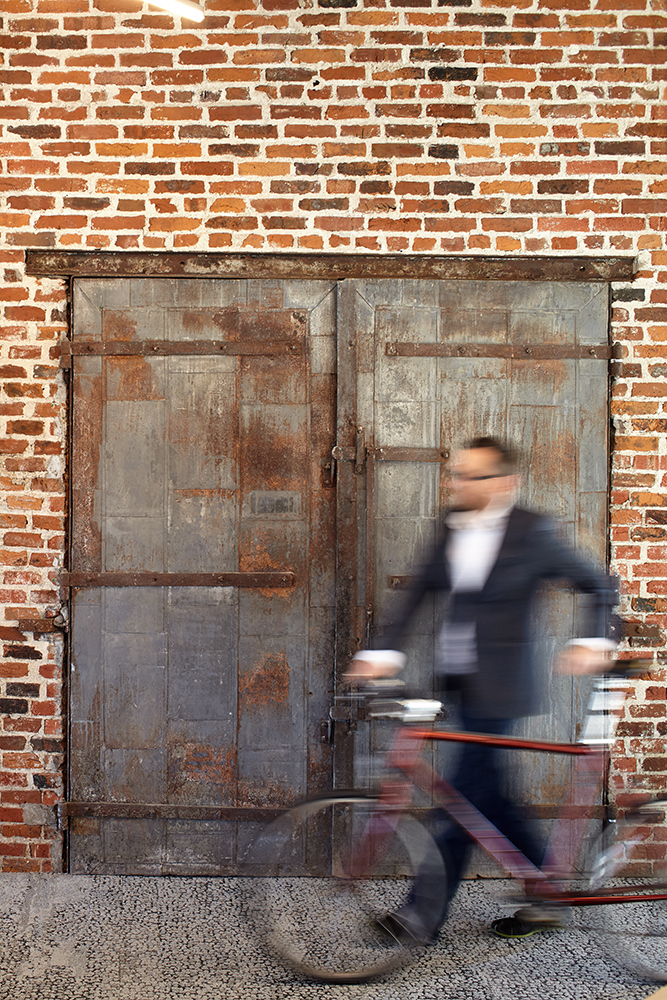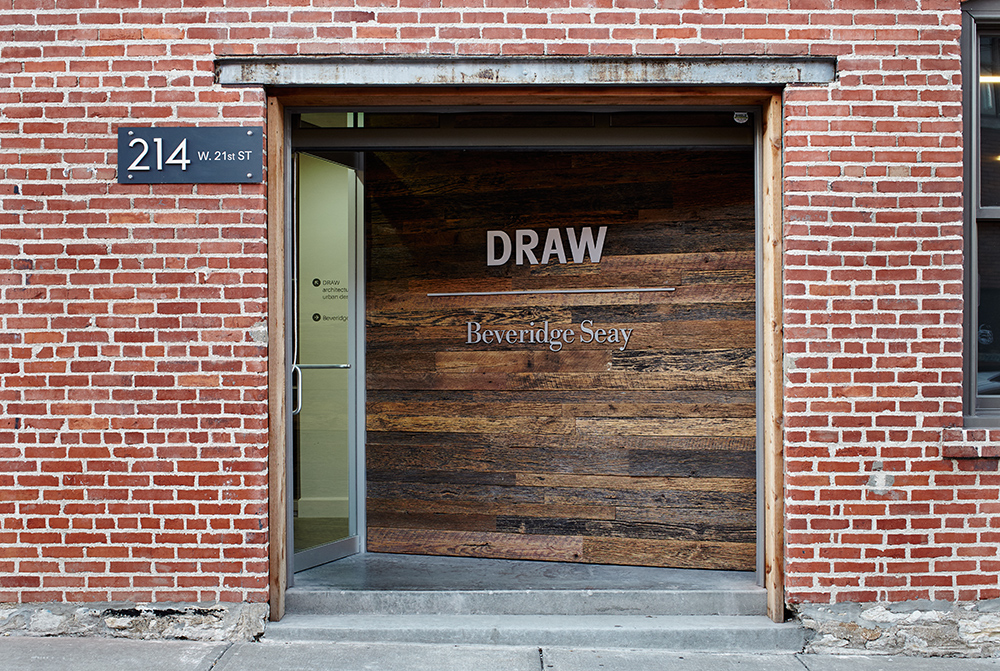 In 2015, DRAW completed the rehabilitation and adaptive reuse of a century-old structure in the Crossroads Historic Freight District in Kansas City – a district included in the National Register of Historic Places. The triangular-shaped, load-bearing brick building was constructed in 1909 to serve as a box manufacturing plant for the Central Box Company, which supported the thriving railroad industry in Kansas City at the time.
Abandoned for several decades, the Box Building has entered its second century as a light-filled commercial building. DRAW transformed the two-story building to accommodate the firm's architectural and planning studio on the second level and commercial tenants on the first level.
Respecting the history and integrity of the building, DRAW introduced sustainable design strategies including high-efficiency lighting, low-flow toilets, low-VOC finishes, reclaimed wood, recycled materials, locally sourced products, and a high-efficiency mechanical system.
Through a detailed and painstaking process, DRAW preserved the historic character of the structure which allowed rehabilitation costs to be offset by historic tax credits and incentives through the Missouri Works Program. Original structural elements, existing openings, interior volumes, and distinctive interior finishes remain largely intact. The design repurposed the former elevator shaft into a small meeting room on each level of the building.
---