Monarch Manor Memorial Plaza
Jon Dilley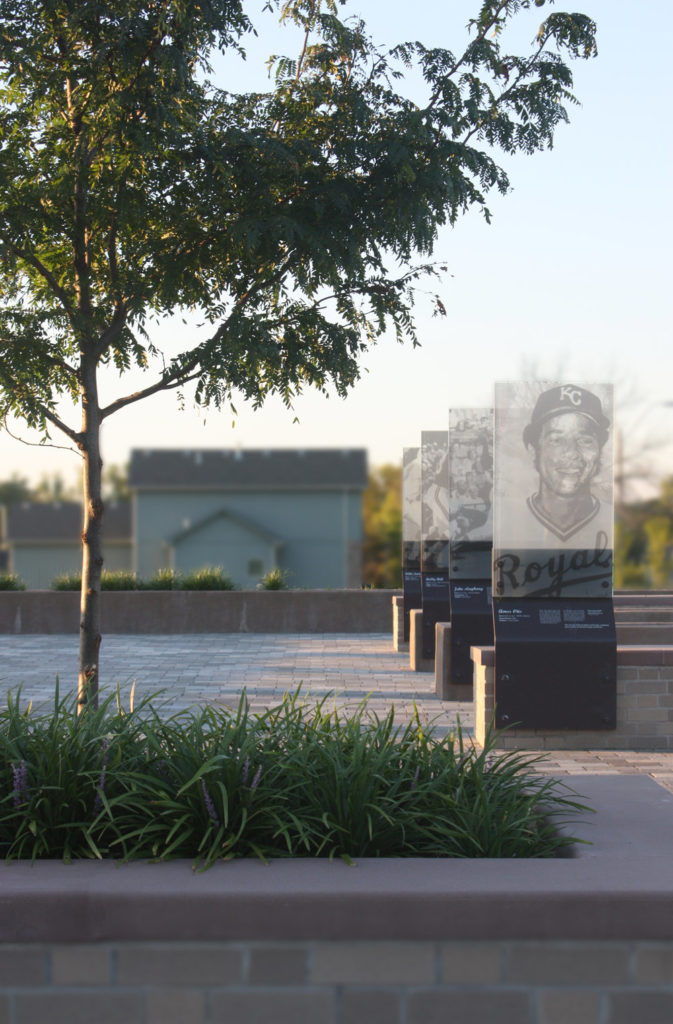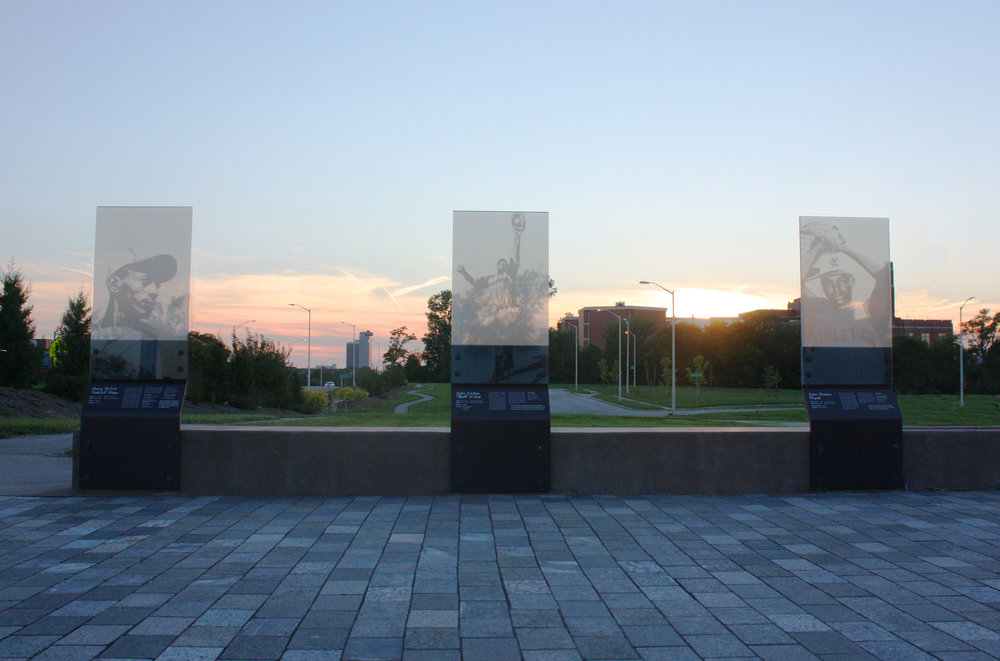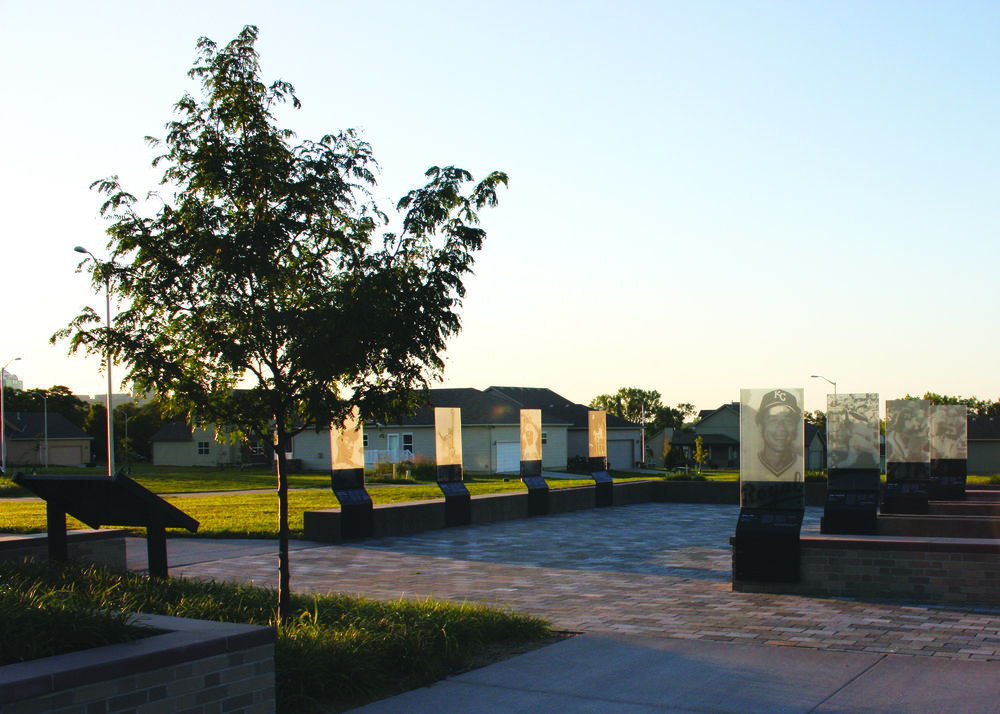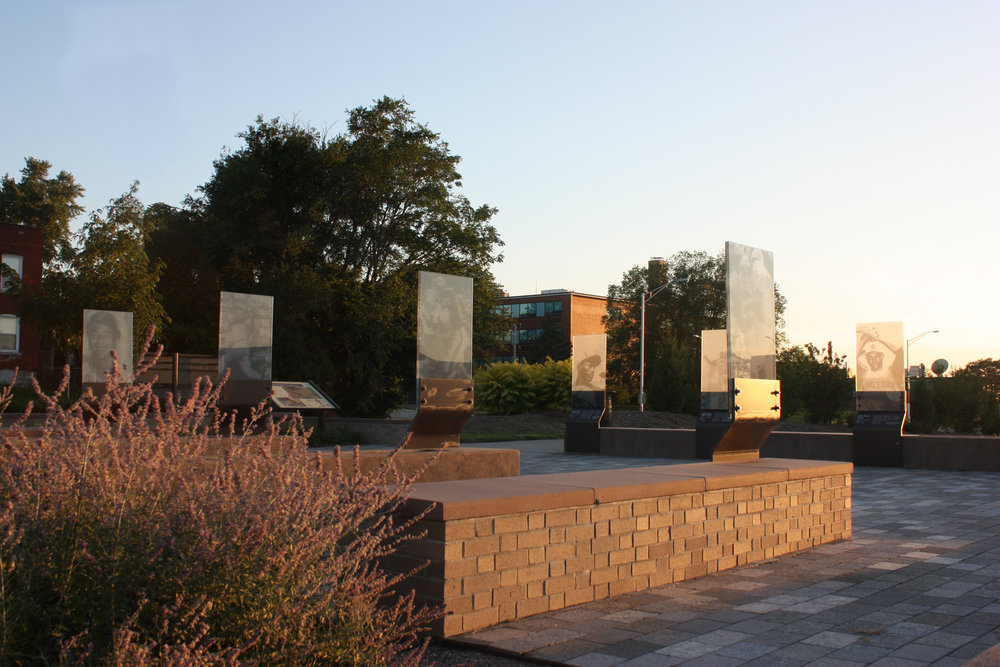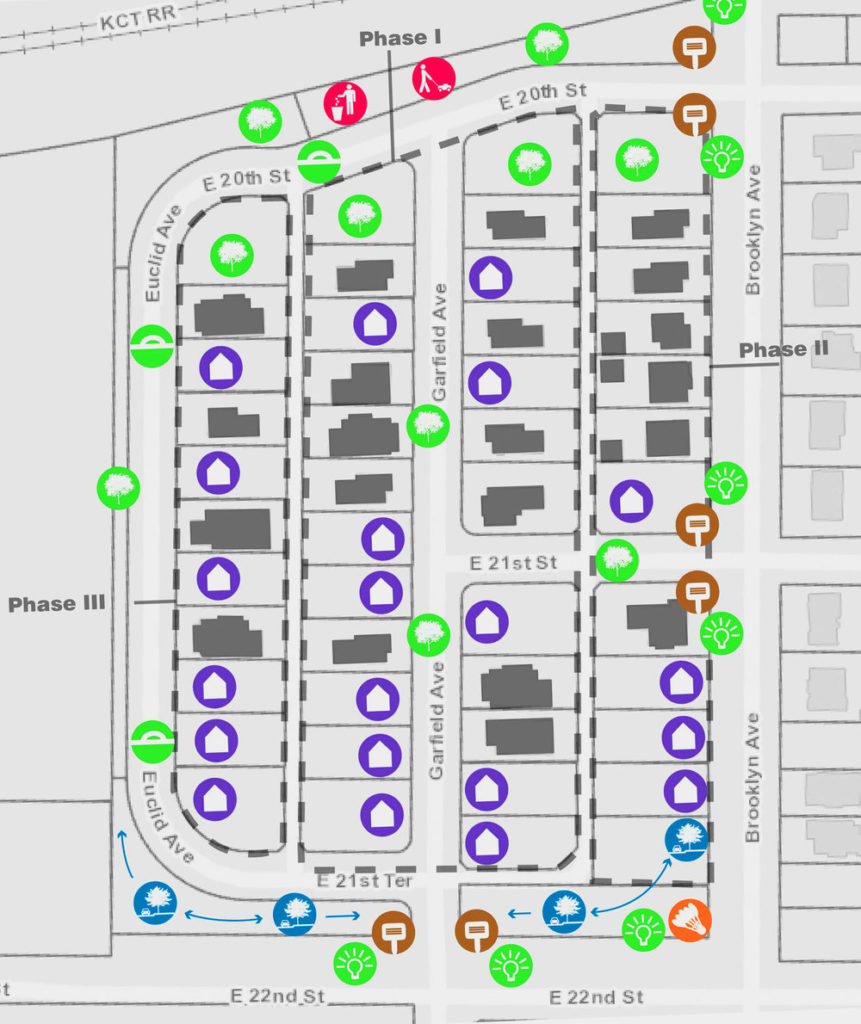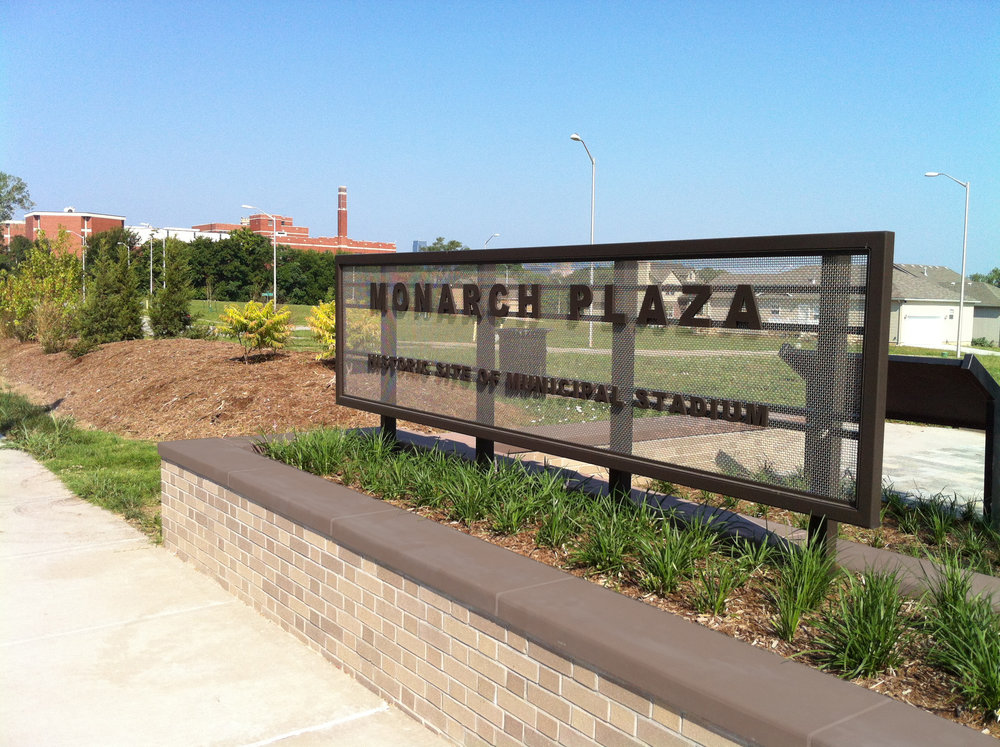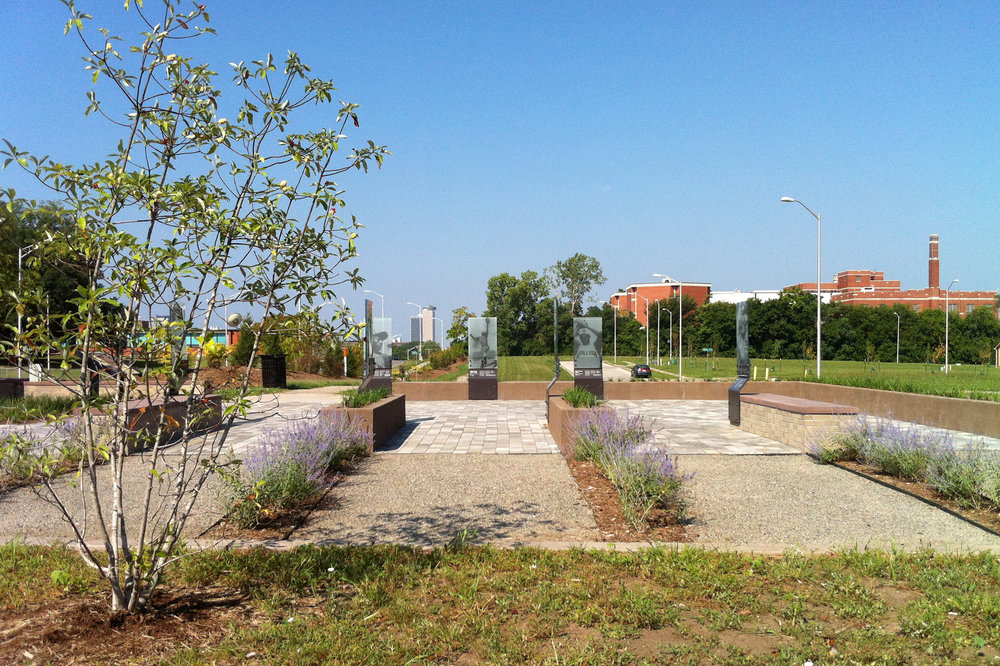 Monarch Plaza germinated from an urban design initiative to address vacant land in Kansas City's urban core. Working with the City of Kansas City, Missouri's Department of Neighborhood & Housing Services, this collaborative initiative grew out of an accompanying, Scattered Sites Guidebook for Infill Lot Improvement Strategies and focused on a development strategy for the vacant land on the now-demolished Municipal Stadium site.
The design team believed that by highlighting the site's historic identity, its inherent value could be realized by the surrounding community. Inspired by the metalwork often seen at baseball stadium entrances, layered metal mesh signage was designed at neighborhood and plaza entries. Overlaid on the footprint of the stadium's ticket booth, the plaza's benches and planters align with the rows of turnstiles allowing visitors to retrace the footsteps of the millions who once entered the stadium.
Neighbors have commented that the plaza now acts as a tourist attraction and educational tool for young community members, and The Negro League Baseball Museum has incorporated Monarch Plaza into their Historic Tours of Kansas City.
---