Hudson Renovation
Jon Dilley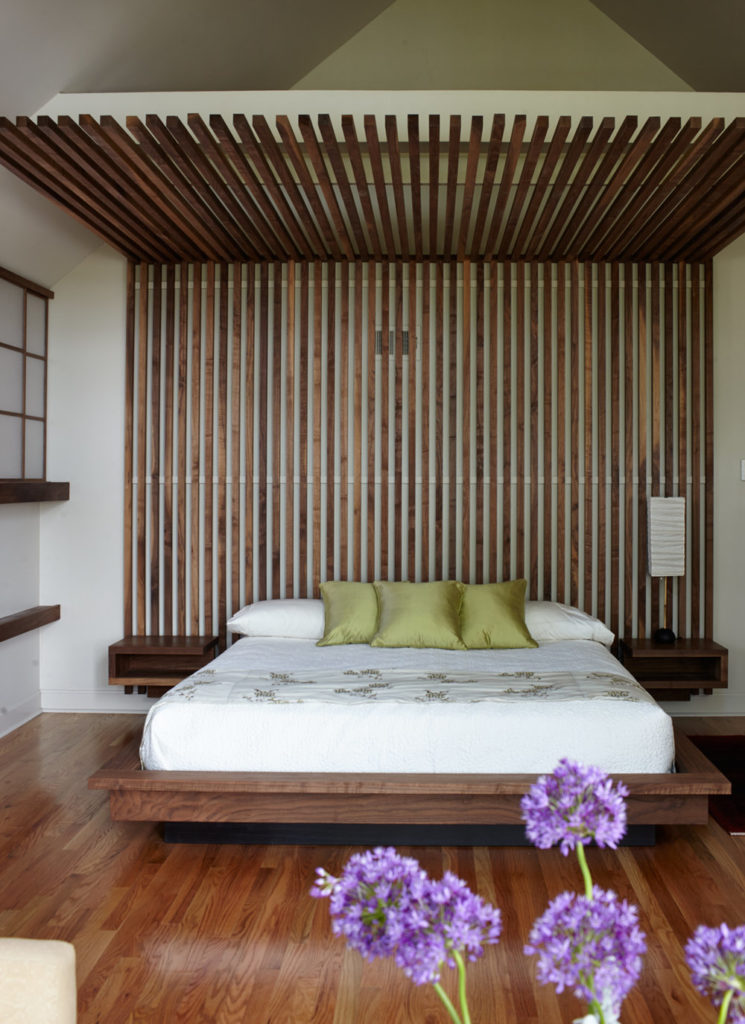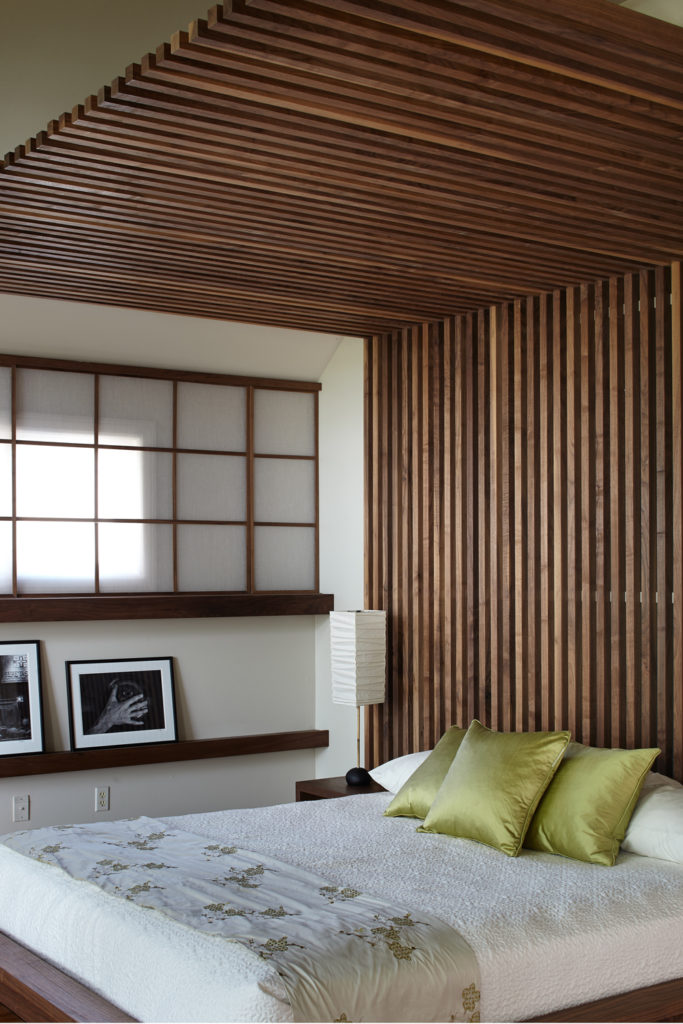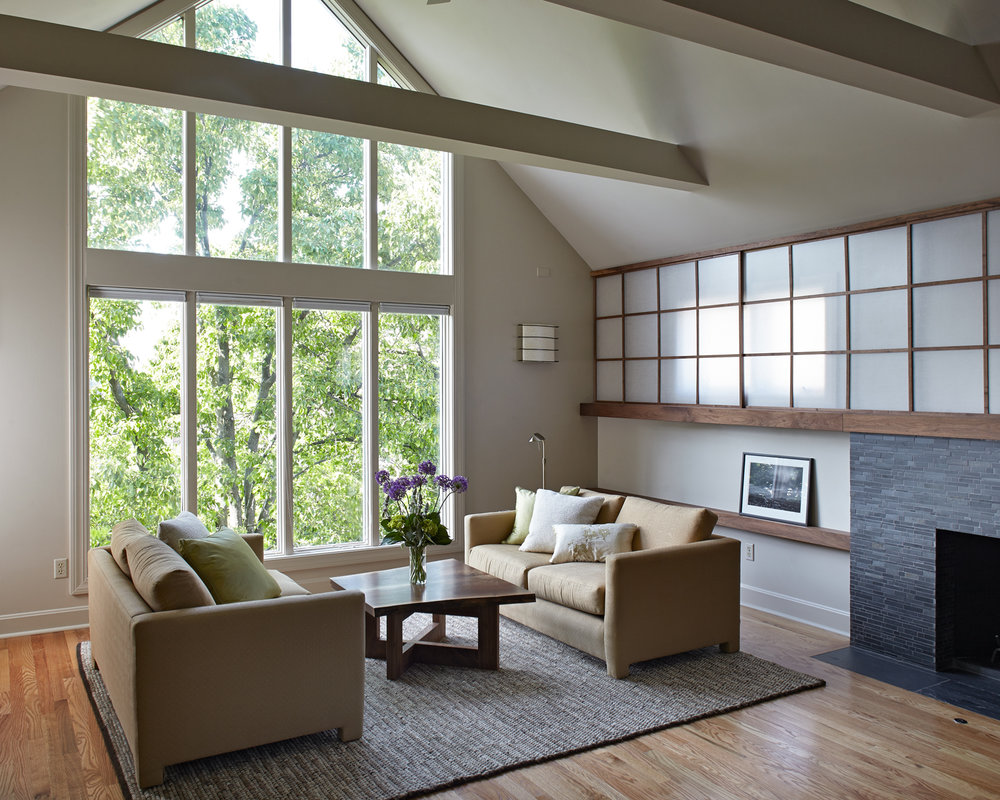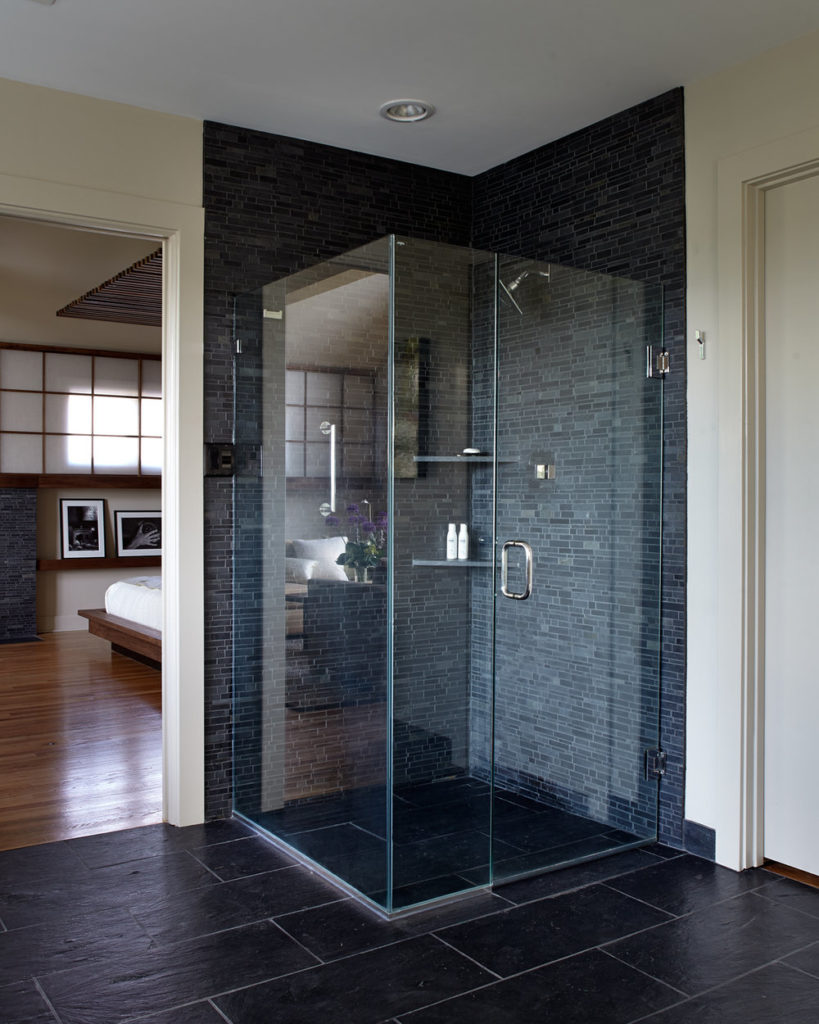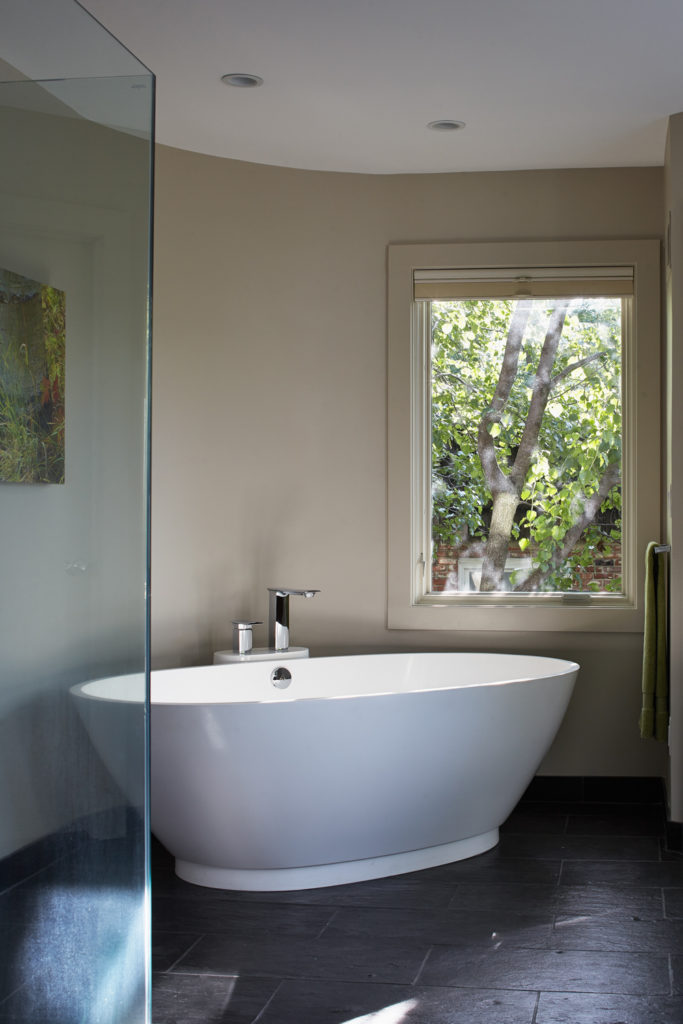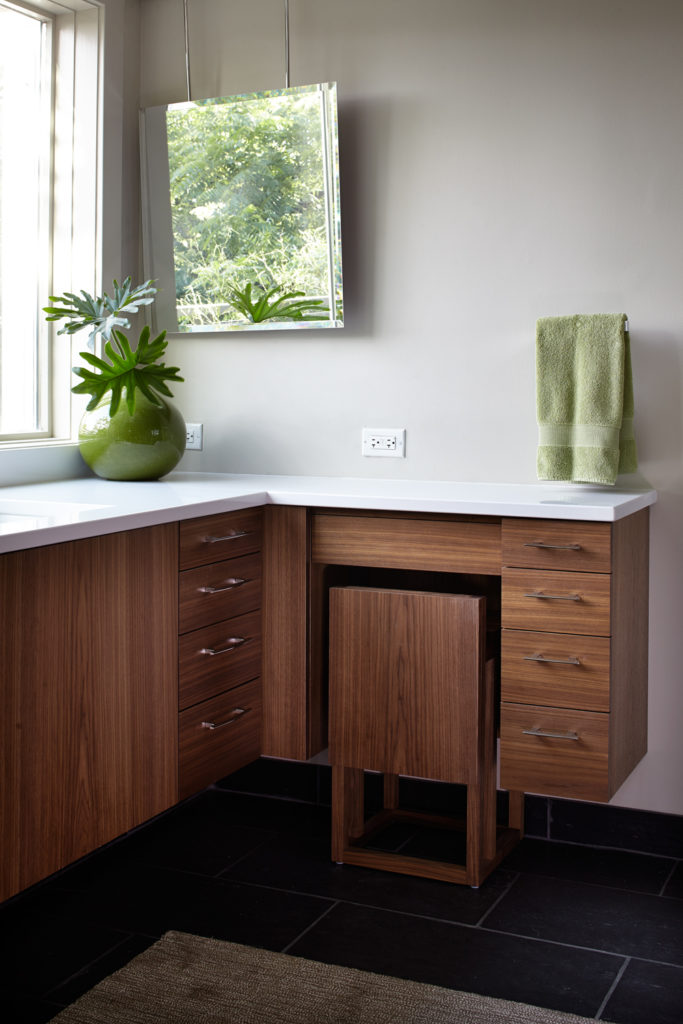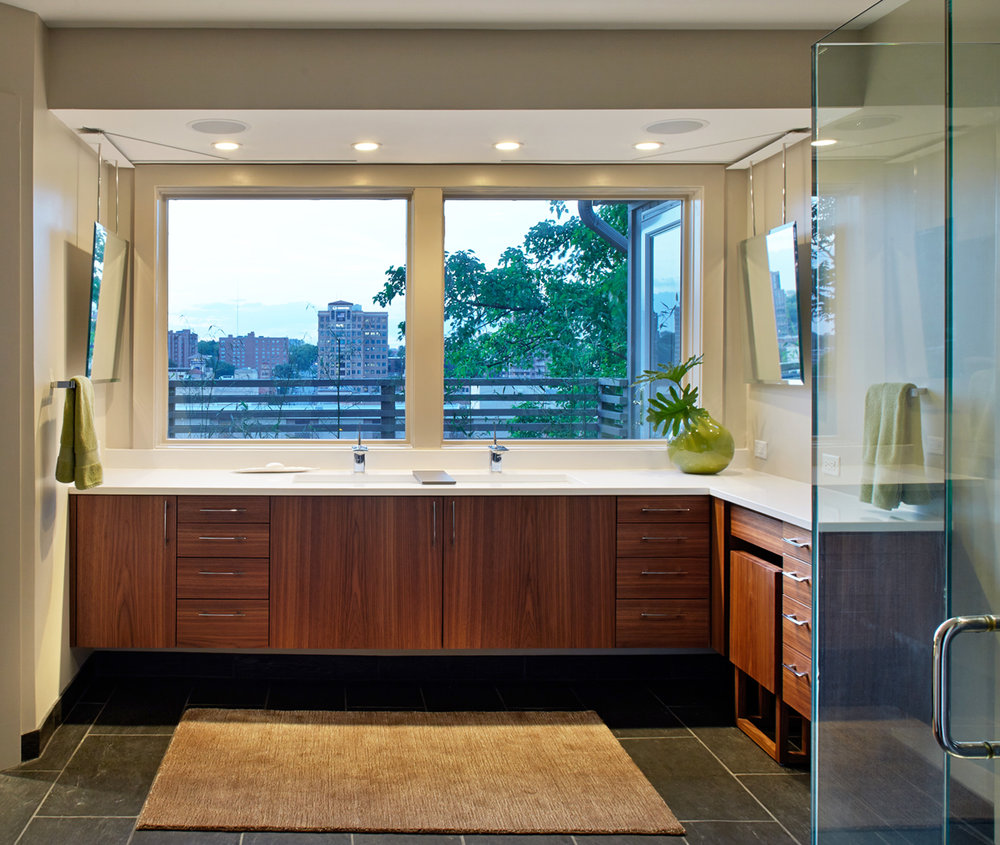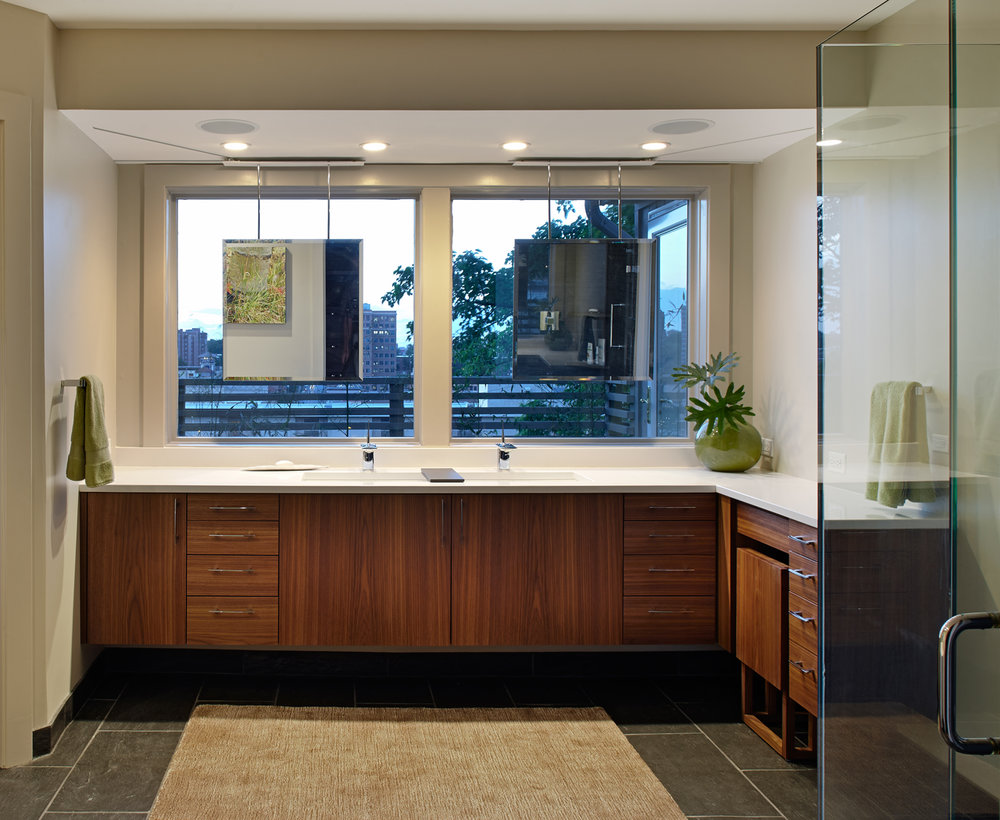 Our longtime friends and clients just south of The Plaza in Sunset Hill invited the DRAW design team into the master bedroom to transform a large, cavernous space into an intimate, meditative retreat with custom wood finishes and one-of-a-kind details.
The main focus in designing the space was to showcase the craft behind the architecture and hand-crafted, sculptural furniture. The custom, walnut trellis breaks up the 15-foot ceilings visually while creating intimate sleeping quarters. Wood was sourced, planed and finished by the project's craftsman and was then meticulously installed by the general contractor. Shoji window screens were also custom made to pull the walnut detailing into the fireplace and sitting area.
In the bathroom, by switching the previous more typical locations of the tub and vanity, the design is able to provide an abundance of natural light and an elegant element of surprise. Breathtaking views of the nearby Country Club Plaza are emphasized through the room's orientation to the picture windows.
A custom track was designed and installed in the soffit above the vanity to allow the mirrors to pivot in and out of desired locations – confluence of form and function.
---