Fairmount Family Medical Care
Jon Dilley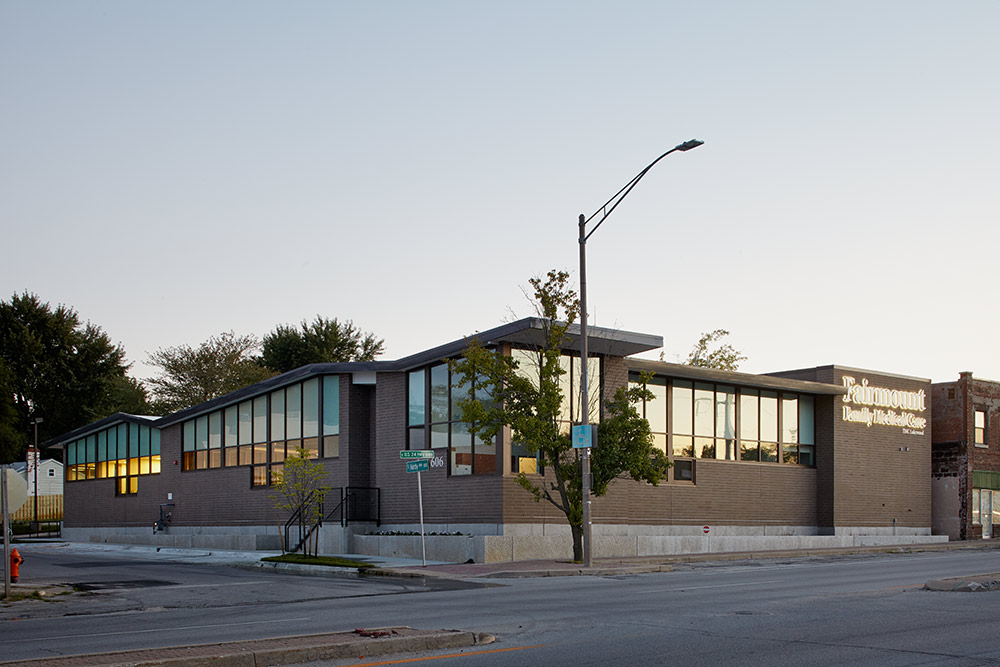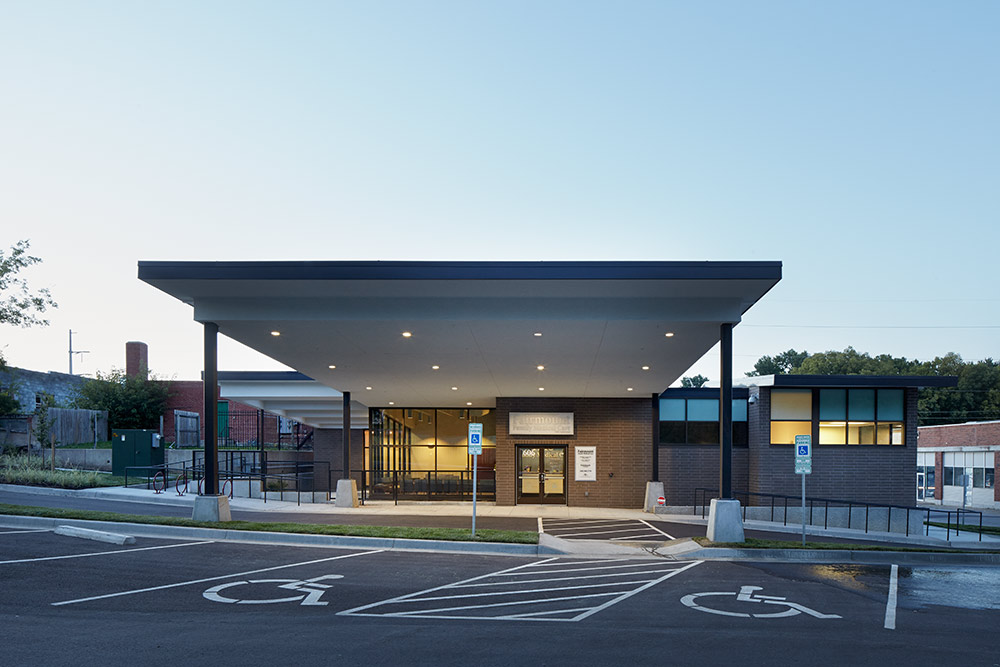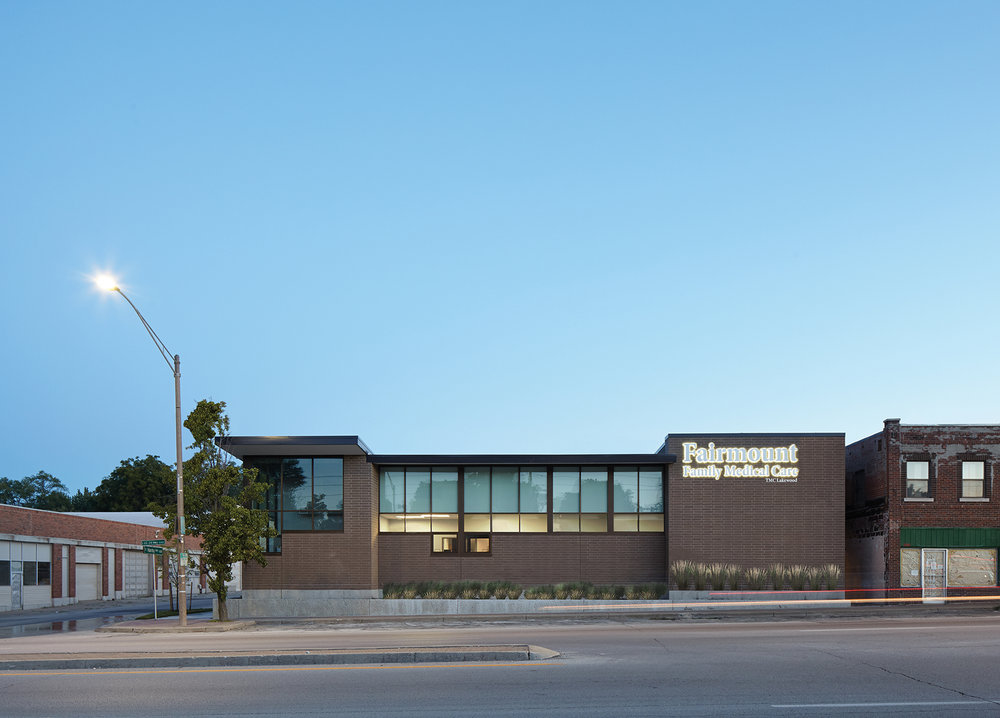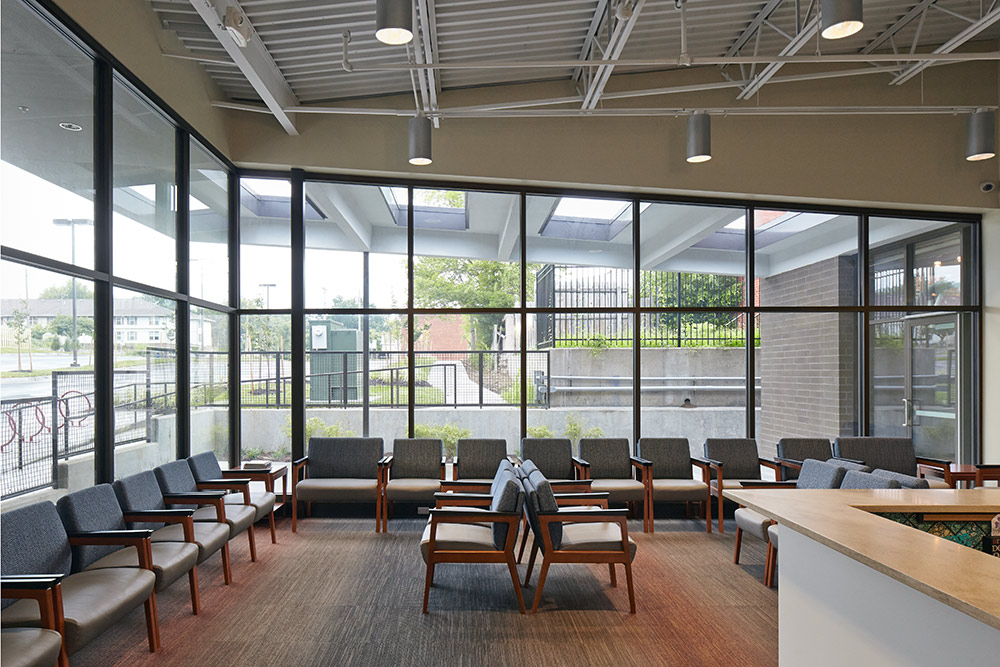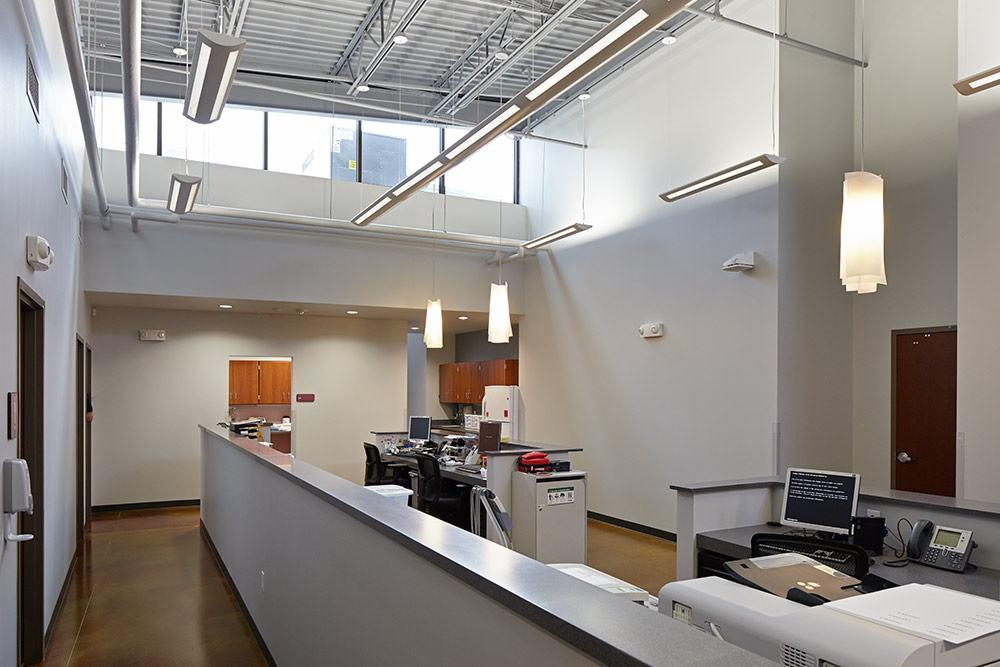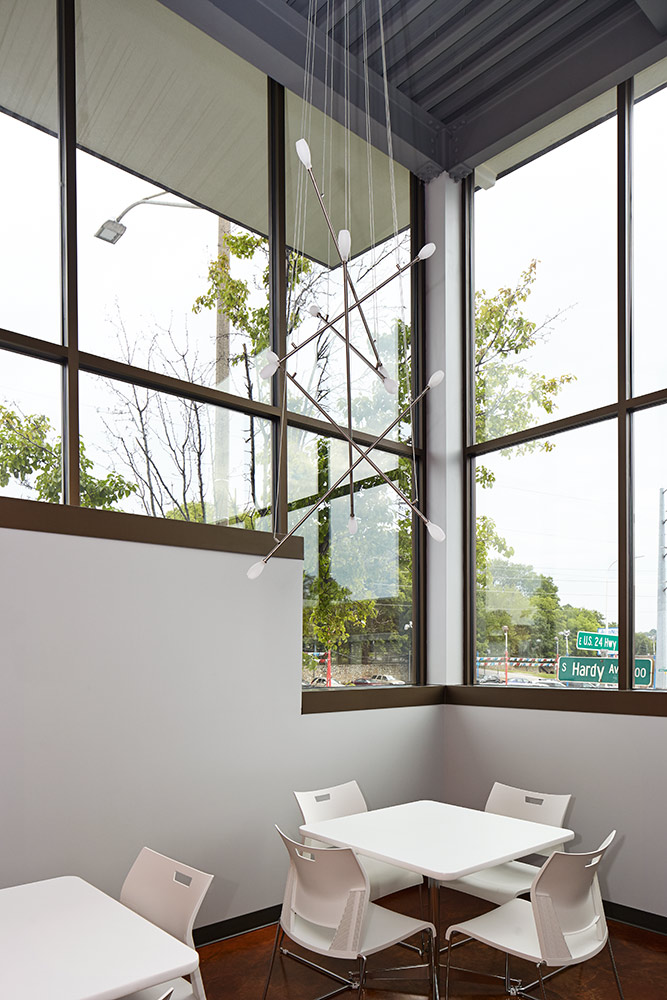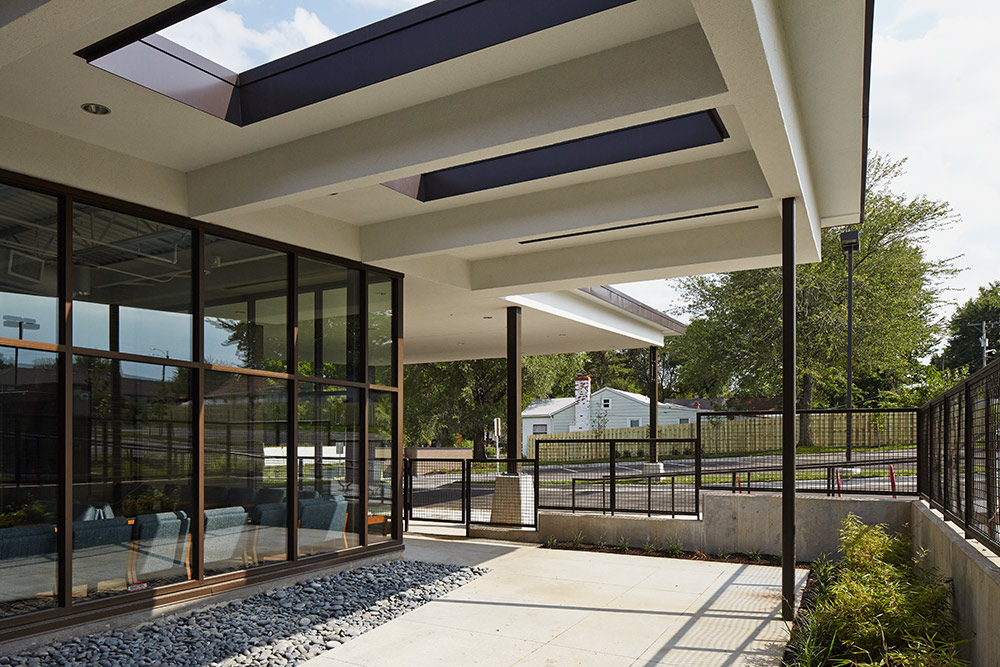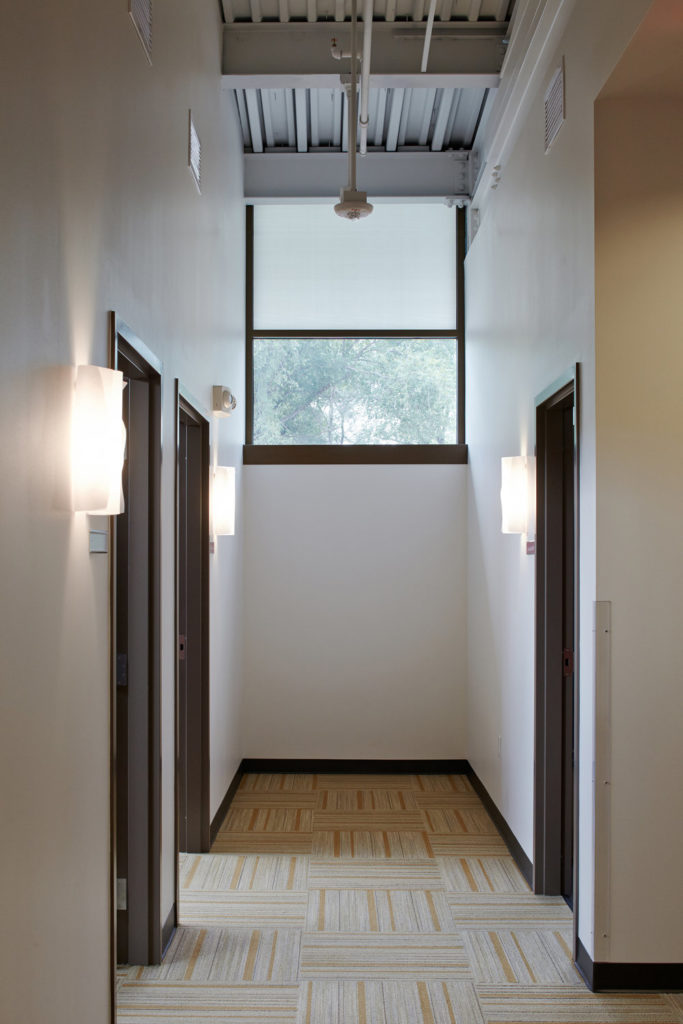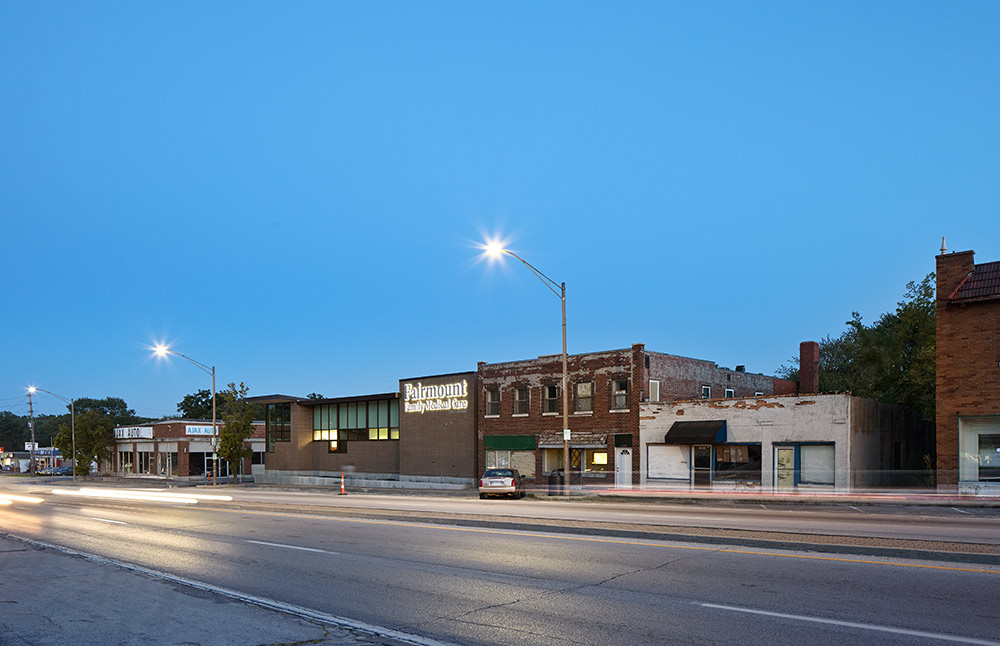 Accommodating acute family care and specialty services — including newborn and pediatric care, health and wellness education, and chronic disease management — this $2.5 million development represents the first substantial investment into this neglected Independence, Missouri neighborhood in many years. Inspired by mounting data linking human health to frequent access to daylight and views, the new Fairmount Family Medical Clinic design creates strong connections between indoor and outdoor spaces.
Replacing a worn bar and surface parking lot at Independence Avenue and Hardy Avenue intersection, the project's overall form and materiality sprung from a response to context. Exterior brick cladding and the building's scale take cues from the surrounding urban setting, while the roof provides playful, creative solutions to sustainability and spatial definition. Undulating roof planes respond to the varying program spaces beneath. Gaps and holes between the planes frame skyward vistas and allow natural daylighting into exam rooms and the nurses' station.
The south entry, where the roof plane extends as a porte cochere, acts as a welcoming access point, naturally leading visitors into the reception space. The waiting room overlooks an outdoor courtyard, which endows a peaceful atmosphere through natural landscaping and skylights.
Recognition: Capstone Award Winner in the Architectural Design Category, Kansas City Business Journal 2015
---