27th and Troost Master Plan
Jon Dilley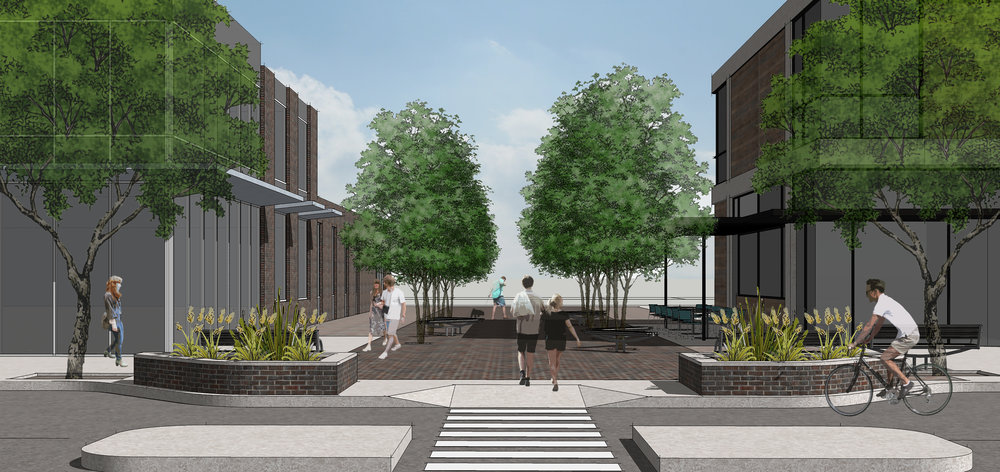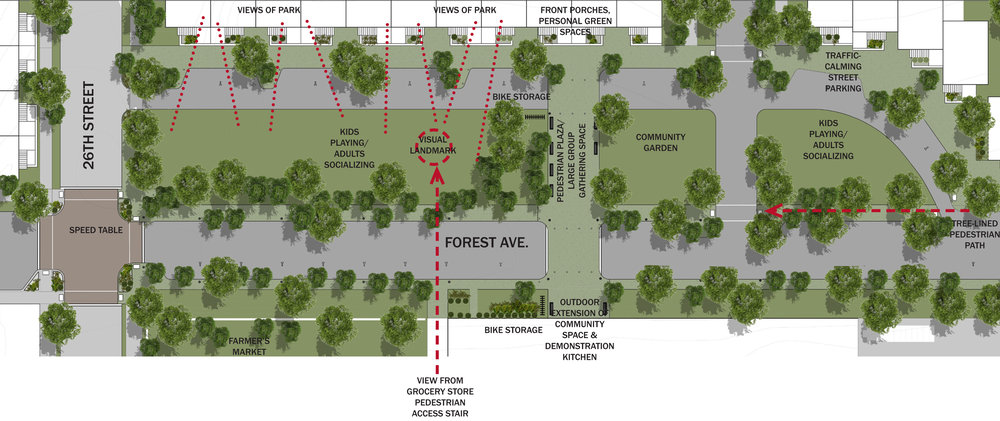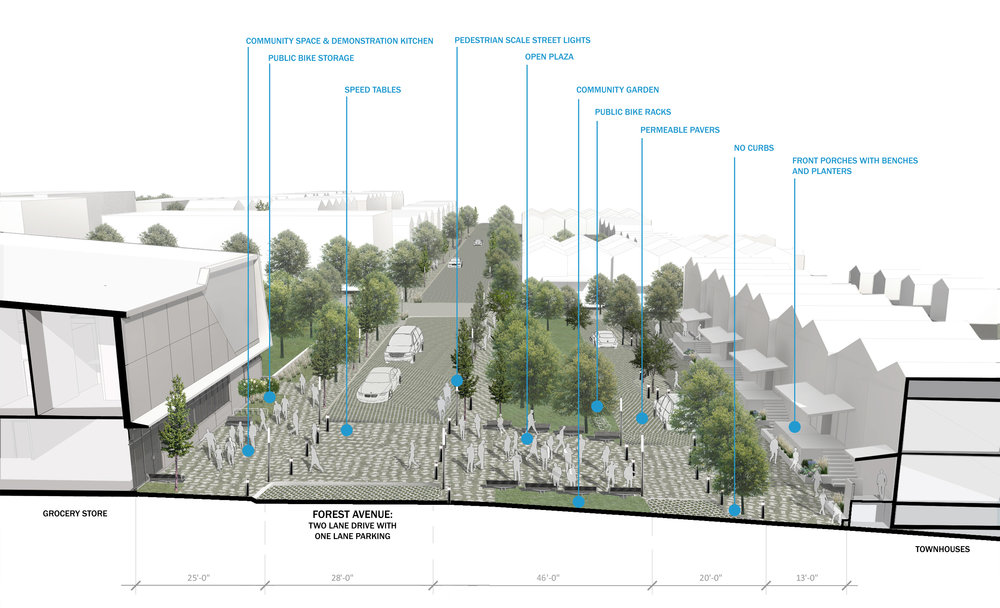 DRAW led a neighborhood master planning process for Kansas City's Beacon Hill area. Synthesizing community-identified priorities with urban design expertise, DRAW crafted an urban design plan centering on shared streets and low-impact development principles, reflecting residents' desire for a walkable, socially vibrant neighborhood.
Additionally, DRAW worked with local not-for-profit health system Truman Medical Centers to design an adjacent grocery store at the corner of 27th & Troost Avenue. The master plan works to incorporate pedestrian accessibility and engage the surrounding neighborhood with the planned commercial components.
DRAW's scope of work included several rounds of stakeholder engagement sessions and assisting the City of Kansas City, MO, in writing a request for proposals, which furthers its implementation plan.
---