Richard Rogers (1933 – 2021)
Dominique Davison
Richard Rogers (1933 – 2021)
By Dominique Davison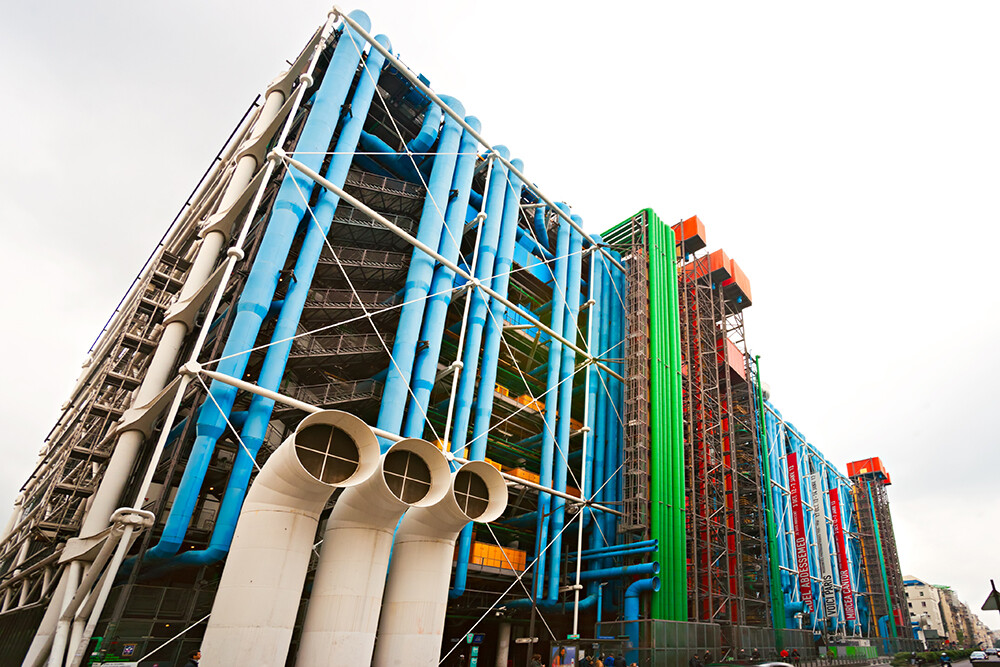 Last year, right around the holidays, I heard the news of Richard Rogers' passing. A few days later, I woke to an incredibly vivid memory from thirty years ago when I was traveling through Europe between high school and college. We were visiting Paris, and it was my first time there. It was an extraordinary experience seeing the beautiful, historic buildings, museums, and the extraordinary Notre Dame Cathedral. Then we went to the striking Pompidou center. I'd never seen anything like it. It forever changed my concept of what architecture is and could be.
Rising on the glass tube escalator among scaffold-like structures, seemingly suspended on the facade, the views of the surrounding city and district of Beaubourg unfold. The plaza in front gives the building space to breathe as it rises ten stories above the rooftops. The brutalist architecture style, which Renzo Piano and Richard Rogers helped pioneer in the 1970's with the conceptualization of this fantastic art center, illustrates the systems of the building through a color-coded system: blue for HVAC, green for water, red for pedestrian flow, and yellow for electrical. 
The building's goal was ultimate flexibility, allowing the structure to span over the soaring galleries allowing the interior hanging walls to be rearranged for each new exhibit. This innovation was a significant break from other museums' formal, salon-style rooms. 
The art within is equally rebellious. This visit was also the first time I saw "Fountain" by Marcel Duchamp, his "readymade" urinal, a stroke of subversive genius. The art that truly rocked my world was found in the playful and energetic plaza next to the Pompidou Center. The Stravinsky Fountain. Designed by Niki de Saint Phalle and Jean Tinguely, this kinetic feat of imaginative, colorful sculpture and water draws all ages of people to gather and experience the eclectic urban space. 
This moment was emotionally inspirational to me: the building by Rogers and Piano, the urban plaza designed by a woman artist, Saint Phalle. As a student heading into college to study architecture, it was here that I realized the potential to bring exhilaration and joy through spatial innovation, with a balance between public spaces and the buildings, which is equally paramount here and maybe why I'm an urban designer as well. 
So thank you, Richard Rogers. And to Niki de Saint Phalle, who passed many years ago, I'm thankful for the creativity you shared with the world.