Rogers Residence
Jon Dilley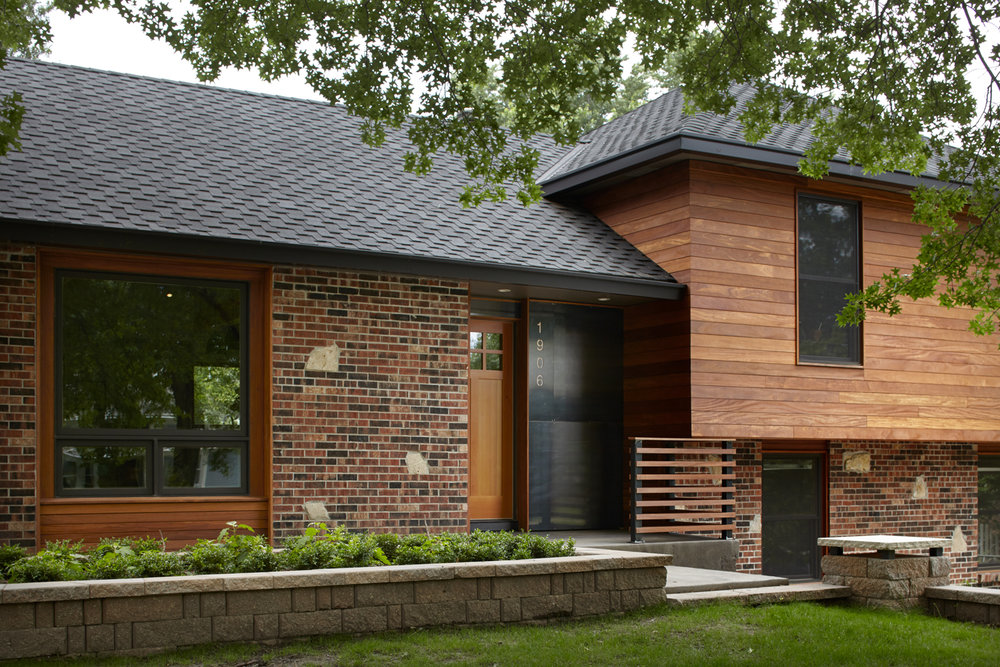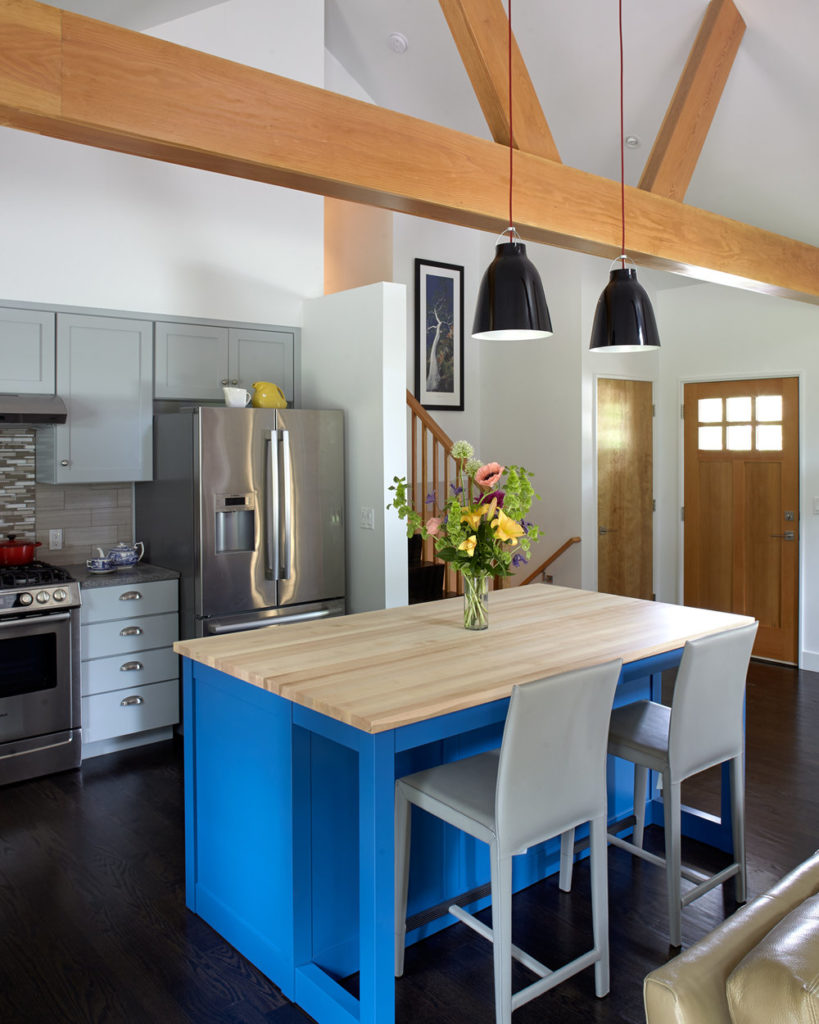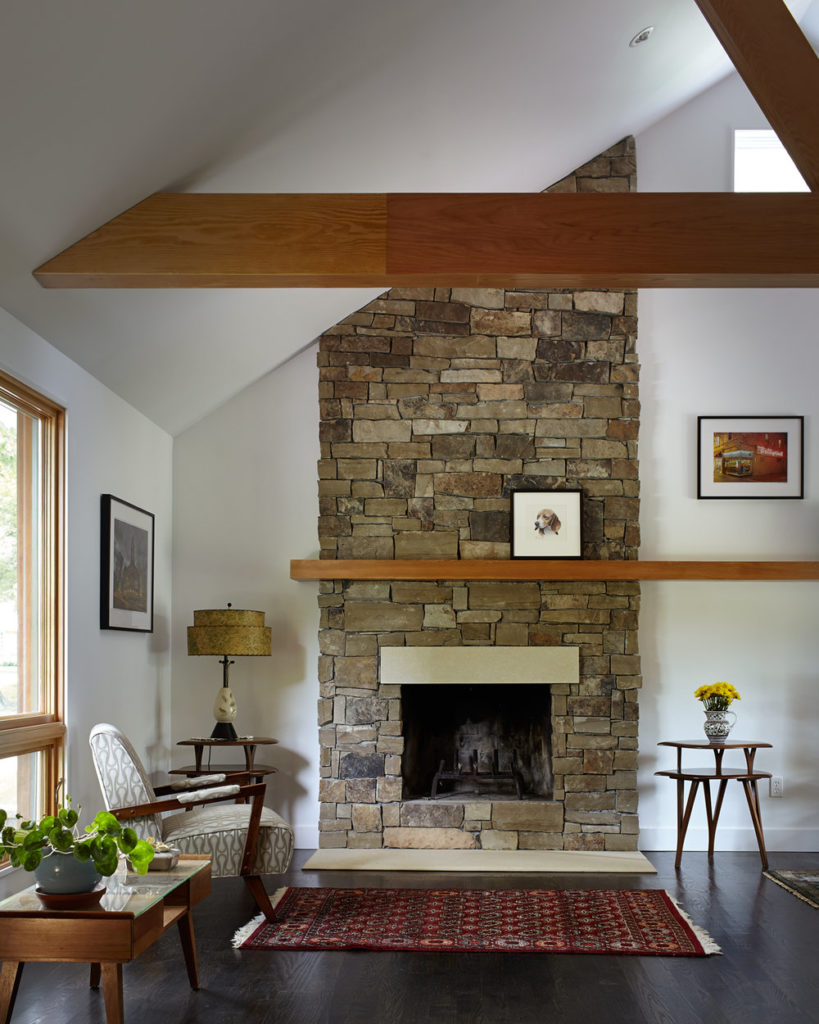 With a desire to remain in his childhood home, Michael Rogers hired DRAW to complete interior and exterior renovations to his early 1980s split level.
On the exterior, deteriorating siding was replaced with Cumaru wood rainscreen. A custom-made steel plate was added at the front door entryway, welcoming guests and providing a unique accent. Interior renovations opened up the kitchen, living and dining rooms with a modern aesthetic. Structural trusses were added as well as new hardwood floors, stone fireplace, custom-made island, cabinetry and finishes.
The DRAW team was also responsible for coordinating landscape elements.
---