Amazing Women in Design History
Madison Irwin
Amazing Women in Design History
By Madison Irwin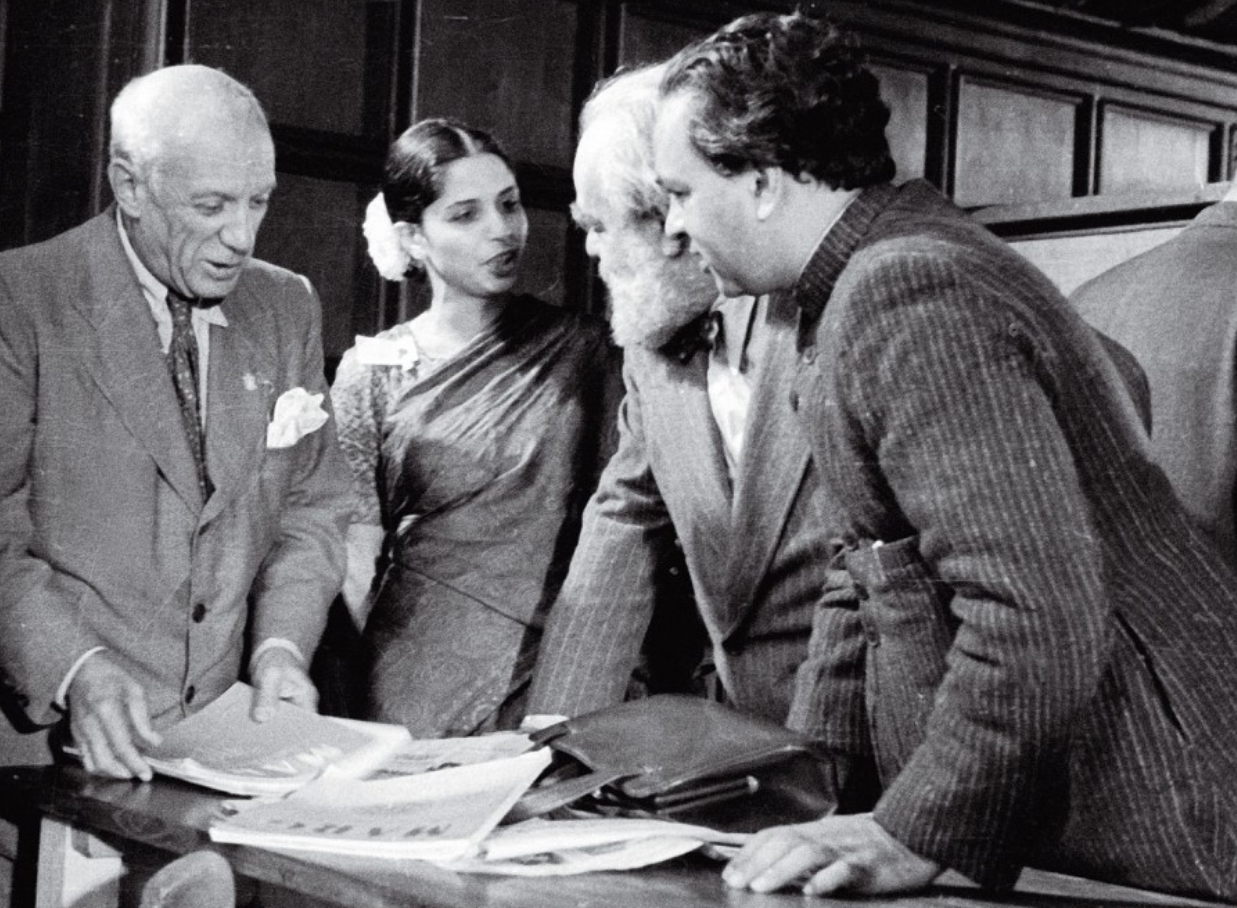 This April 2022, the month when we celebrate the earth and focus on the environment, DRAW wants to celebrate these amazing women in design history for their work and connection to the earth. Happy Earth Month!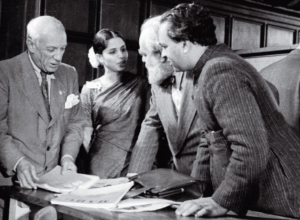 Pablo Picasso (on the left) at the World Congress of Intellectuals in Defense of Peace
Minnette De Silva (1918-1998)
Minnette De Silva was born in 1918 in Ceylon, present-day Sri Lanka, under British colonization. Internationally recognized, De Silva was the first Asian woman to be elected to the Royal Institute of British Architects and the first Asian representative in CIAM in 1947. Her work made her a pioneer for regional modernism in the tropics.
What makes her work unique in the emerging world of modernism is the contextualization of her buildings. "She had a wonderful sense of using space usefully. Nothing was wasted," according to a homeowner of one of De Silva's homes. There was a sense of harmony with the landscape, and De Silva utilized traditional craftsmanship, making cottages, villas, and apartments fit in with Colombo.
This awareness of using traditional craftsmanship was intentional. De Silva ensured that craftspeople were getting work and earning a living due to her design. She used traditional wall tiles, rammed earth, wattle and daub, and natural ventilation techniques. Her homes built in the 1950s and 1960's sound like eco-homes built today. De Silva knew that these construction methods were necessary to keep the inhabitants comfortable in the 90F (32C), 90% humidity days common in Sri Lanka.
Geoffrey Bawa often overshadows her work, but many architectural historians attribute Bawa's success to De Silva's successful foundational work. In her later life, De Silva turned to writing and collecting local art and historical documents. She developed a collection of artifacts that documented Sri Lanka's regional craftsmanship and architectural practices. She wrote an autobiography, produced an architectural magazine, Marg, and edited Sir Banister Fletcher's History of Architecture, emphasizing Asian architectural history.
Sources:
http://www.suravi.fr/minnette-de-silva_ellen.html
https://www.apollo-magazine.com/minnette-de-silva-was-a-great-architect-and-her-buildings-should-not-be-left-to-crumble/
https://www.theguardian.com/cities/2018/dec/14/minnette-de-silva-the-brilliant-female-architect-forgotten-by-history#:~:text=The%20daughter%20of%20a%20reformist,Royal%20Institute%20of%20British%20Architects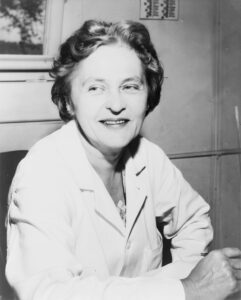 Maria Telkes
Eleanor Raymond (1887-1980) and Maria Telkes (1900-1995)
Raymond was born in 1887 and had an architectural career that spanned nearly 60 years, working primarily in residential housing. She has many firsts, such as one of the first international style houses in the U.S., plywood house, and solar-powered houses. Her Dover Sun House used solar collectors, invented by Maria Telkes. The house was a part of the MIT Solar Laboratory and was able to safely collect and store solar energy using a large bank of windows facing south.
It was a 5-bedroom house with a bonus room that housed the solar battery. The intention was to showcase modern home living, a lifestyle achievable using only solar energy, proving that the U.S. would not have to rely on coal or oil for energy. Telkes' cousin and family lived in the house for 2 years before the system ultimately failed. Up until then, the family lived in the 1950's American dream without a single energy bill. "No idea of the last 30 years has so fired the imagination of the American public as the one-off letting the old sol reduce the winter fuel bill," – an article from 1942 in House Beautiful
Maria Telkes was born in 1900 in Budapest. She emigrated to the U.S. in 1925, where she became a biophysicist and engineer. In 1940, she joined the MIT Solar Conversation Project. Scientists were already starting to worry about the world's limited resources, and Telkes knew that the sun would be key to providing unlimited energy. Telkes developed a "heating system that took energy from the sun in a different way. 'Her storage process relied on chemistry. She developed a process whereby solar-generated energy could be stored chemically through the crystallization of a sodium sulfate solution.'"
Because of Raymond and Telkes work in the 1940's, solar heating, and energy collection are possible and viewed as the ultimate key to climate change.
Sources:
https://www.smithsonianmag.com/smart-news/1940s-solar-house-powered-innovation-and-women-stem-180967515/
http://architectuul.com/architecture/dover-sun-house
https://energyhistory.yale.edu/library-item/eleanor-raymond-and-maria-telkes-dover-sun-house-dover-massachusetts-1948
https://www.sciencehistory.org/distillations/the-sun-queen-and-the-skeptic-building-the-worlds-first-solar-houses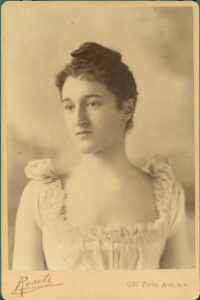 Beatrix Farrand
The World Solar Energy Project by Daniel A Barber, 1954
Beatrix Farrand (1872-1959)
Born in 1872, Farrand was raised between New York Gilded Age society and Mount Desert Island wilderness in Maine. Her mother was a socialite and author, and her father was a lawyer. Farrand claimed to be born into a family who were "five generations of gardeners", which influenced her love of plants and art.
In 1893, Farrand studied landscape gardening, as the practice was called in England, along with drafting, watercolors, botany, and land planning. Her mentor, Charles Sprague Sargent, was a botanist at Harvard University and founded the Arnold Arboretum in Boston. In 1895, using connections from her mother, Farrand started her career. She gained attraction and momentum, becoming the first consulting landscape architect for Yale, Princeton, and the University of Chicago. She was commissioned to design the original East Colonial Garden (now the Jacqueline Kennedy Garden) for Ellen Wilson and the West Garden (White House Rose Garden) for Edith Wilson at the White House from 1913-1916.
In 1898, Farrand was invited to help found the American Society of Landscape Architects, the only woman of the 11 founders. While she did not personally consider herself a "Landscape Architect", choosing to use the British term "landscape gardener"; she accepted the position as an honor.
Beatrix Farrand's most notable work is at Dumbarton Oaks Estates in Washington D.C. Inspired by her trips to Europe, the gardens were a distinct balance between architectural features and enhancing the natural site. The estates were large and sprawling, covering 54 acres. Farrand worked closely with Mildred Bliss, the owner, to design the landscape and then to later archive as much about the project as possible. As of now, over 600 articles of drawings, lists, correspondence, and bills are preserved along with the landscape to help with the conservation of Farrand's work.
Sources:
http://www.beatrixfarrandsociety.org/beatrix-farrand/
https://www.forbes.com/sites/reginacole/2022/03/23/womens-history-month-is-the-time-to-explore-the-gardens-of-beatrix-farrand/?sh=269fbc5d2848
https://dirt.asla.org/2013/03/11/beatrix-farrand-gets-a-fresh-look/