Affordable Housing: Beyond Eviction Moratoriums
Julia Voigt
Affordable Housing: Beyond Eviction Moratoriums
By Julia Voigt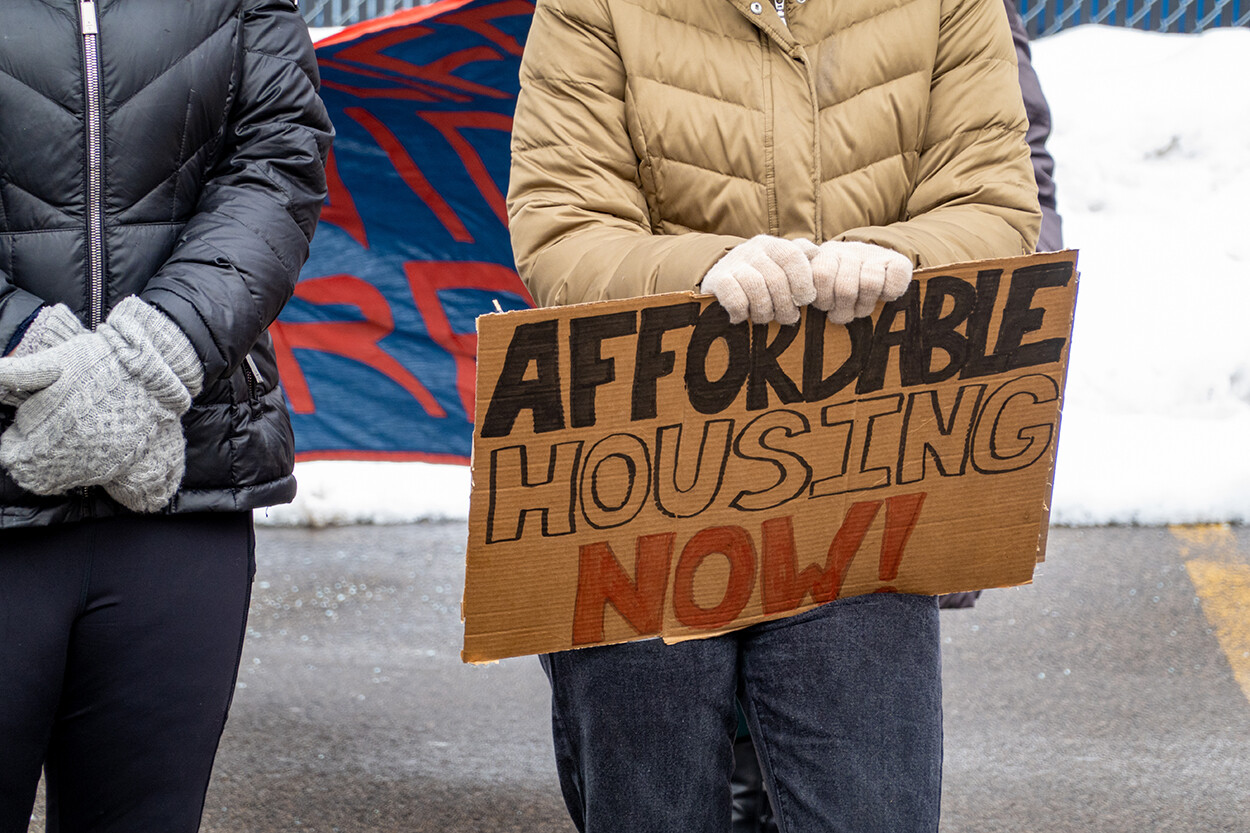 Last week the White House announced that the CDC decided not to extend the national eviction moratorium two days before its expiration. The moratorium was ineffective, to begin with – our own local Jackson County judge continued and continues to issue evictions throughout the pandemic. But this article by The New York Times reveals how extensive the coming eviction crisis is, showing both the percentage of households that owe back rent and the average amount of rent owed. "An estimated $23 billion in all [rent] is outstanding, with about $3,800 per average household in arrears." The magnitude of this is staggering.
In Jackson County alone, over 13% of households owe an average of $3k+ in back rent. Based on what we know about the affordability crisis – wherein so many households are already cost-burdened due to the lack of affordable housing stock – we can only assume that imminent evictions will overwhelmingly target those already most vulnerable. 
House Representative Cori Bush (MO-1) led a direct action, along with other congresspeople and activists, on the steps of the United States Capitol, calling attention to the 11 million renters at risk. As a direct result, President Biden announced an expanded moratorium to give more time to distribute the $31 million of federal rental assistance. Additionally, Representative Rashida Tlaib (MI-13) recently introduced a bill to forgive household water, electric, and broadband utility debt. 
These issues directly correlate to the work of architects as we endeavor to design homes with affordable construction, rent, and utility costs. What we've seen, however, is that policy must support these efforts to develop genuinely affordable, accessible, and sustainable housing for all tenants. In the United States, there is not a single county – urban, suburban, or rural – where individuals working a minimum wage job can afford a one-bedroom apartment. Federal aid and the eviction moratorium will only do so much to aid tenants before the system returns to the inadequate status quo. The rent will eventually be due, utilities will eventually have to be paid, and renters will eventually be shepherded from apartment to apartment seeking elusive affordable housing. Renters will be forced to choose between financially unsustainable housing, housing that removes them from established social networks and transit routes, or housing that is dilapidated and unhealthy to inhabit. As architects, designers, and planners, we have the determination and technical know-how to design safe, healthy, and affordable housing. Now, we must muster the courage to work with policymakers, and most importantly, those most affected, to reimagine these systems to create a renter landscape that supports everyone.