A Punk Rock Message
Dominique Davison
A Punk Rock Message
By Dominique Davison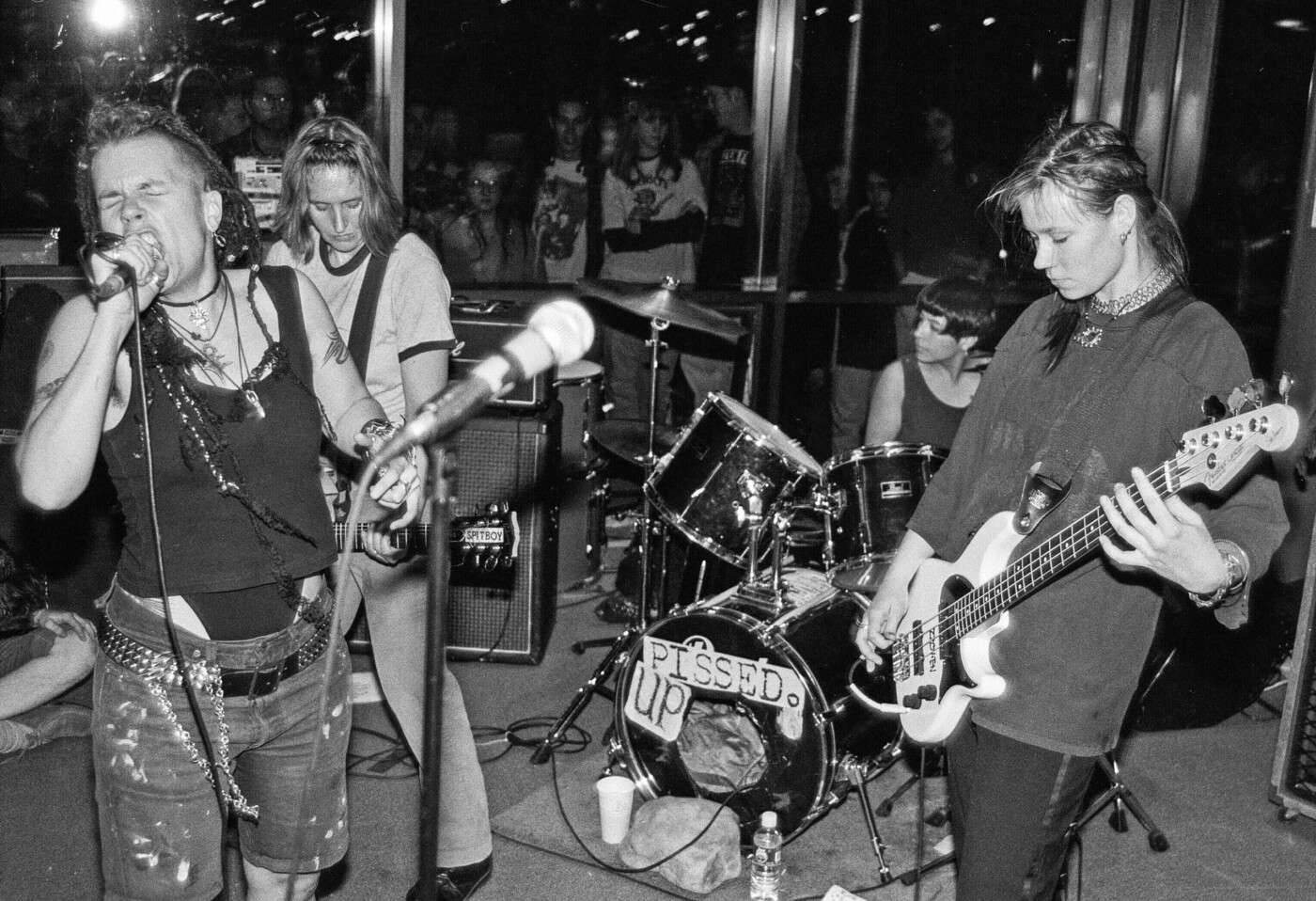 Earlier this year, Spitboy, one of the bands I played in during my college days, released our complete catalog in a double LP. We were an influential all-female, early 90's punk rock group, united by our righteous indignation at sexism, racism, and exploitation. I joined as the second bass player, replacing the incredible Paula Hibbs due to her chronic tendinitis. Our music was raw anger and pain unleashed and etched into record grooves. Being part of this fantastic group of friends taught me to use my talents for activism, a characteristic I still apply today. 
I was thrilled that the album was so well-received after twenty-five years. Unfortunately, many of the themes are still pertinent and have come into more in-depth focus over the last several years. Because of this continued relevance, the band members collectively decided that we would only agree to the album's rerelease if all the proceeds of the "Body of Work" sales went to the National Women's Law Center. 
The most important message Spitboy emphasized, and it bears repeating here: If you aren't being respected, express your dissatisfaction; USE YOUR VOICE. This expression is particularly vital for the historically disenfranchised.
One could argue this perspective puts the onus on the disenfranchised rather than those in power, but those in power don't always listen, so speaking up and being heard is essential. It's also the responsibility of all of us to listen to the voices of protest. This year, to address this responsibility, DRAW spent time learning different ways of listening and how to ask critical questions to produce effective results. 
Now that I find myself in a position of power as a principal in an architectural firm, I do my best to remain mindful of listening, maintain a balanced work culture, and be a good boss. Keeping an ear out for voices of protest is even more important as I am stretched in a dozen different directions. But like the tattoo I share with my fellow bandmates represents, I'm resolved to continuous self-improvement and discovering better ways to do what I do. 
At DRAW, we've made a lot of adjustments over the last 16 years based on our employee's feedback. I'm grateful for that constructive criticism. We now keep a 40-hour workweek on average, do a healthy profit share, and pay competitive wages – which for a medium-size Midwestern firm doing roughly 5% pro bono work for NFP's, isn't always easy. Ultimately, it's our amazing team and their dedicated work that propels us forward. 
I am thankful for our clients, without whom we couldn't do what we do. Still, I want to especially thank our passionate and dedicated DRAW team for working consistently to achieve positive impact in the communities where we practice. 
You All Rock!