Prototype Housing
DRAW
Prototype Housing
By DRAW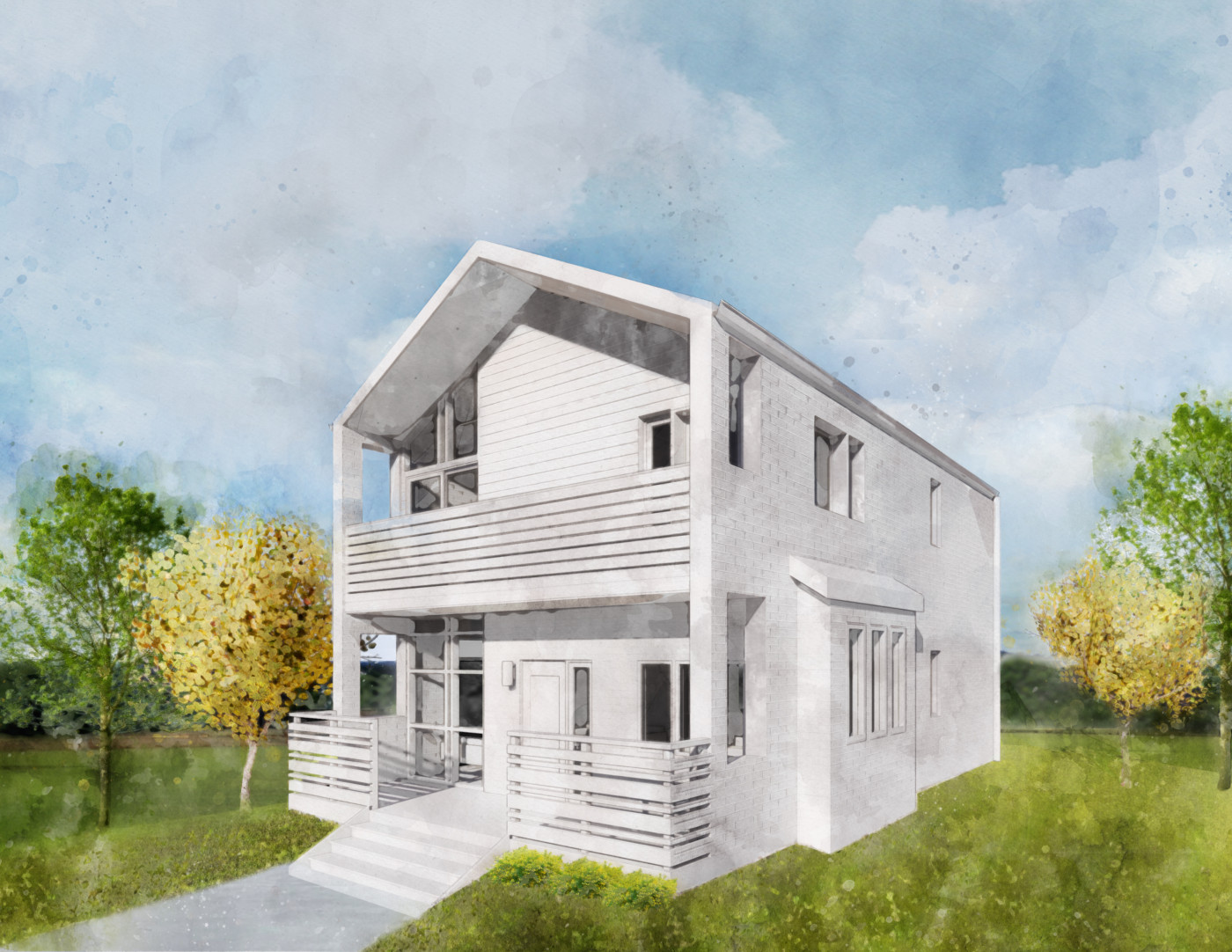 DRAW Architecture + Urban design has been contracted to design five prototype homes for Kansas City, Missouri's Department of Neighborhood Housing and Community Development to be situated on scattered sites in communities throughout the city. Along with the issuance of the City's recently approved Five Year Housing Policy, which will build or preserve 5,000 low- to moderately-priced homes by 2023 and create a $75 million public/private trust fund for preserving and rehabbing existing homes, the City is embarking on an exciting effort to proactively initiate housing development in some of our most economically challenged neighborhoods. These are communities DRAW has been working with for nearly a decade, and we are honored to be able to collaborate with City staff and leadership on this endeavor.
In considering a speculative, innovative and home design, I went back to the seminal Case Study Houses (CSH) of the 1940s and 50s to research how some of our nation's best residential architects – Julius Ralph Davidson, Charles and Ray Eames, Eero Saarinen, Craig Ellwood, and Richard Neutra, to name a few – approached such a challenge. It is interesting to note that the CSHs were initiated as a program from Arts & Architecture magazine, interested in illustrating to the public and building industry how low-cost housing could be created in a modern style.
The outcome of this historic effort was that the homes were built ultimately for more affluent owners who were interested in patronizing architecture as an art form. The Case Study Homes' ripples of influence over high-end architectural style were much more successful than the affordability and popular proliferation of the typology that were also goals of the project.
Our interest in the prototype homes project is to interrogate the financial model of how home ownership can build wealth for families, how sustainability and long-term maintenance costs can be maximized, as well as how common, pre-fabricated construction practices can be used in novel ways to achieve aesthetic outcomes.
For example, we are thinking about how flexibility of units can grow and respond to changing family dynamics, where a duplex can have a single entrance and removable demising walls to easily transition to a single-family home, or vice versa, as family members might move out or in over time. Could manufacturing facilities partner with the City to produce homes at scale and provide work-force opportunities for local stakeholders? Can we create a net-zero home that reduces utility costs and provides stability, flexibility, and comfort to inhabitants?
These are questions we are excited to be exploring in order to positively impact the neighborhoods in which we are working and create a model that is replicable, resourceful, and innovative.