New Reform Temple
Jon Dilley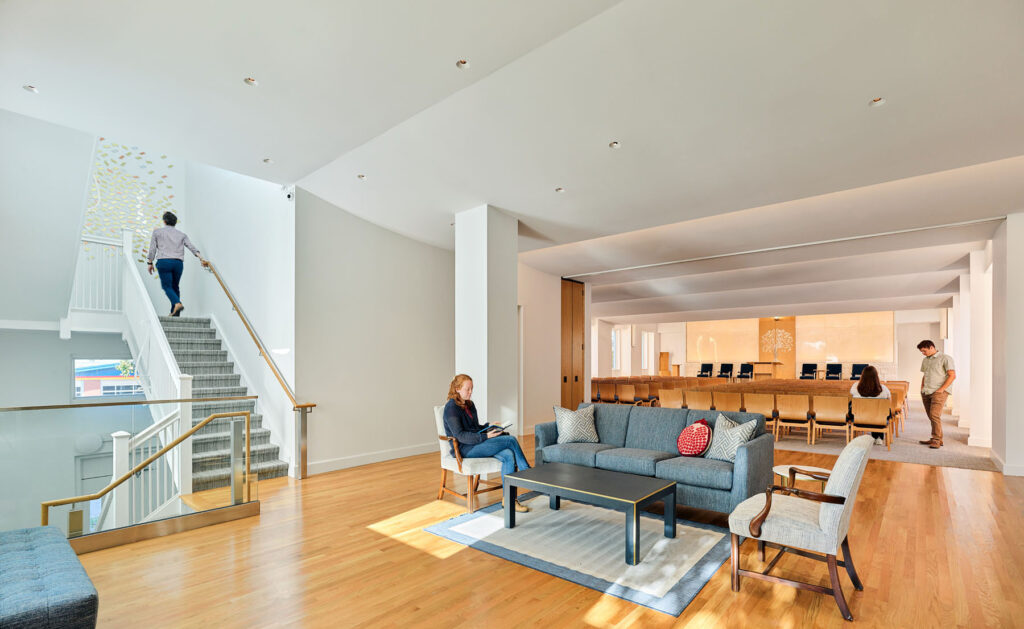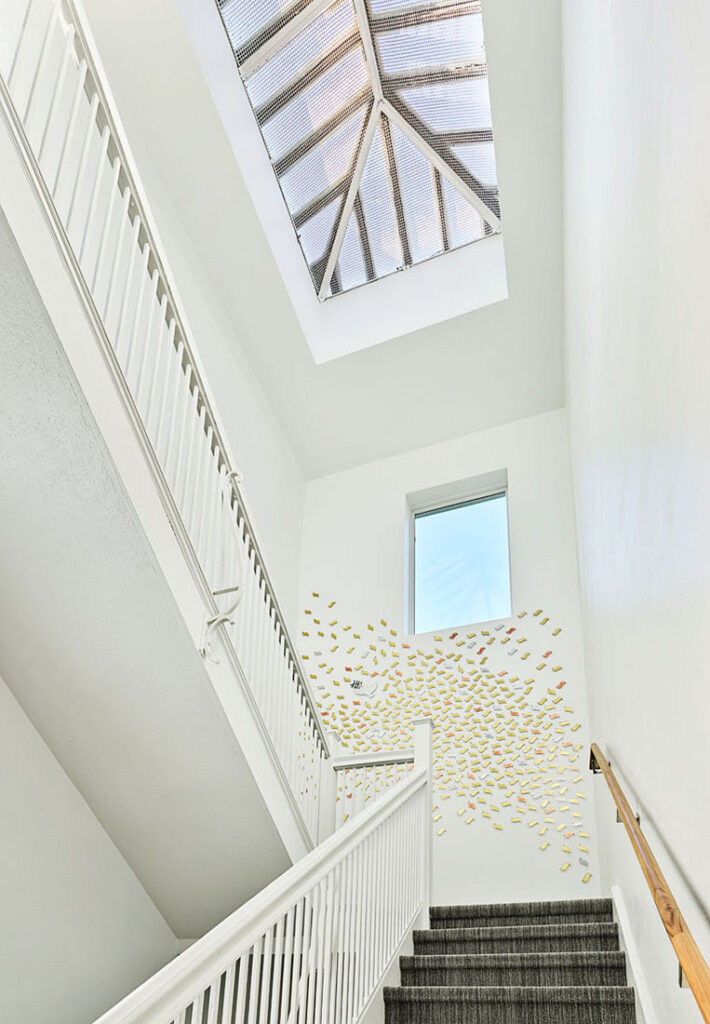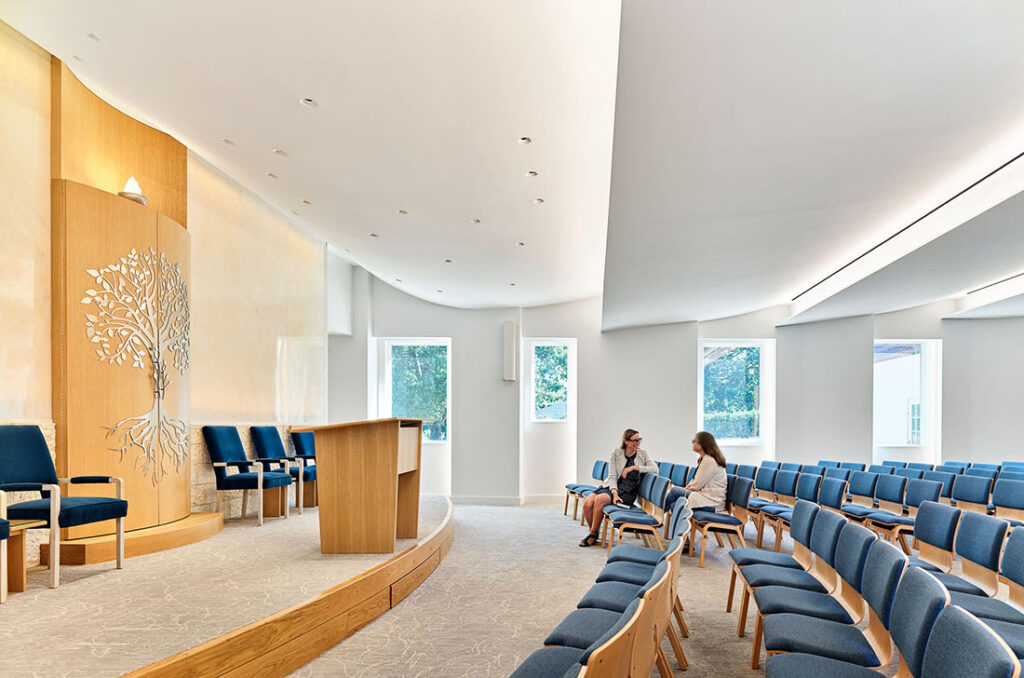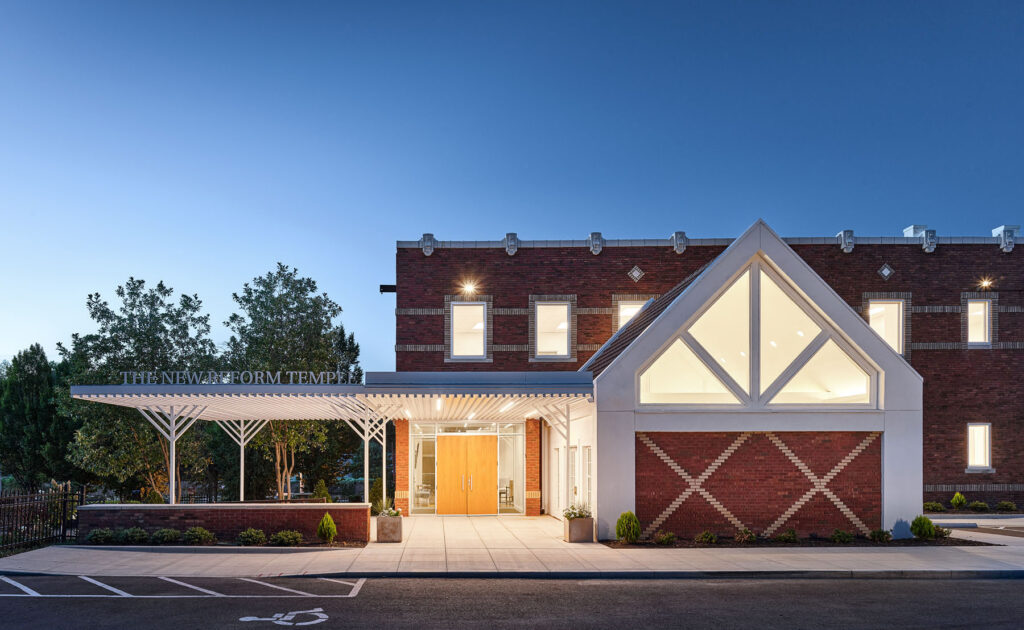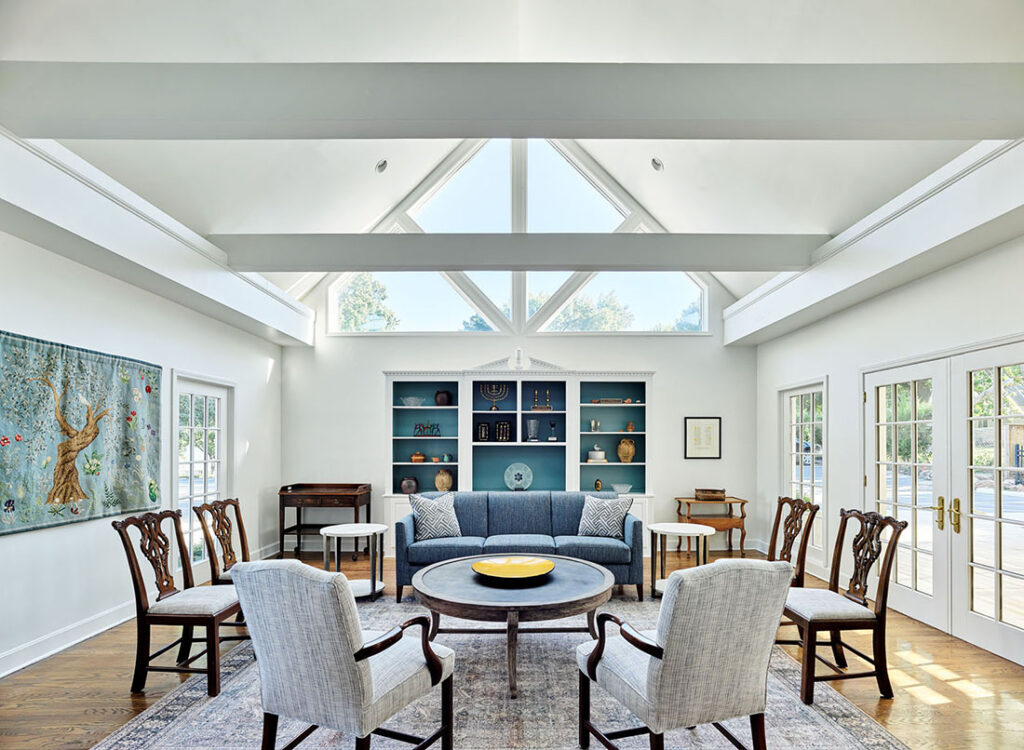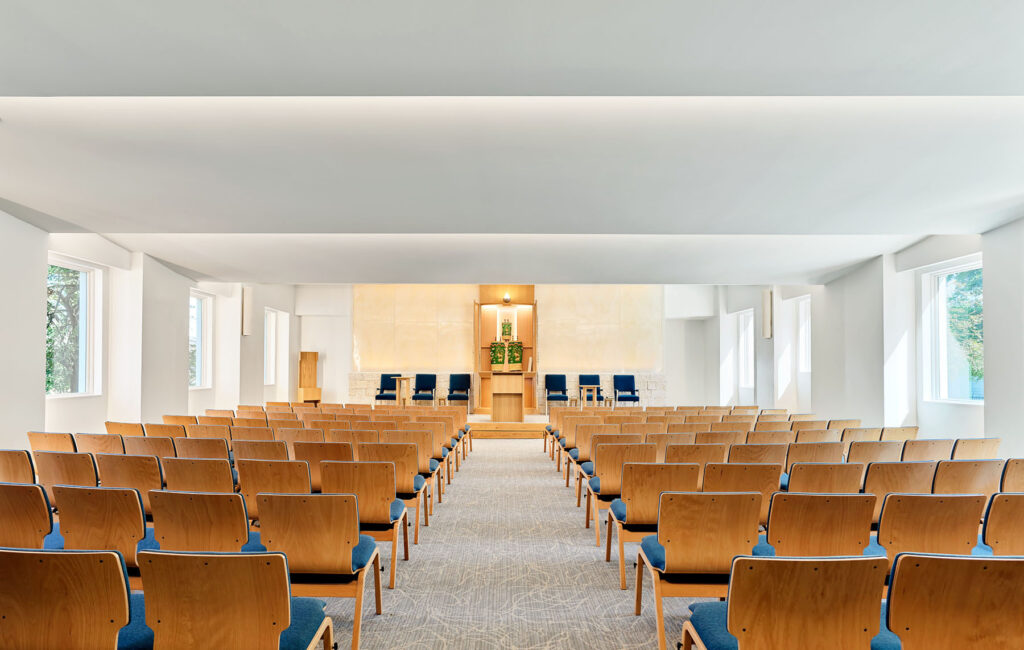 DRAW designed a renovation to help carry the Temple into the new century. A new main entrance improves the entry, space layout, and circulation, including opening the stair and adding a three-stop elevator. Additionally, this design takes advantage of the beautiful courtyard already in place, showcasing it as the main entry and adding a sculptural canopy.
Inside, the newly redesigned Bimah floats in the sanctuary space, hiding the office spaces behind it. An operable wall makes the sanctuary and gathering spaces flexible, allowing overflow seating in the entry.
In the basement, added windows enliven the space, and new ADA restrooms make it more functional.
---