Messenger Coffee Company + Ibis Bakery
Jon Dilley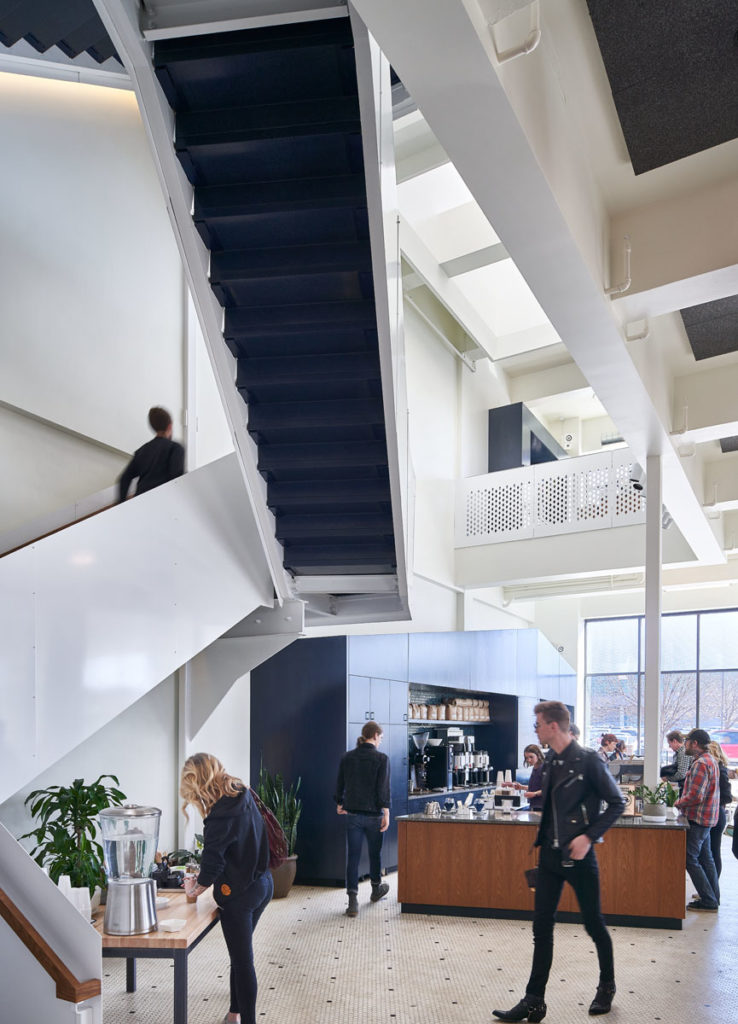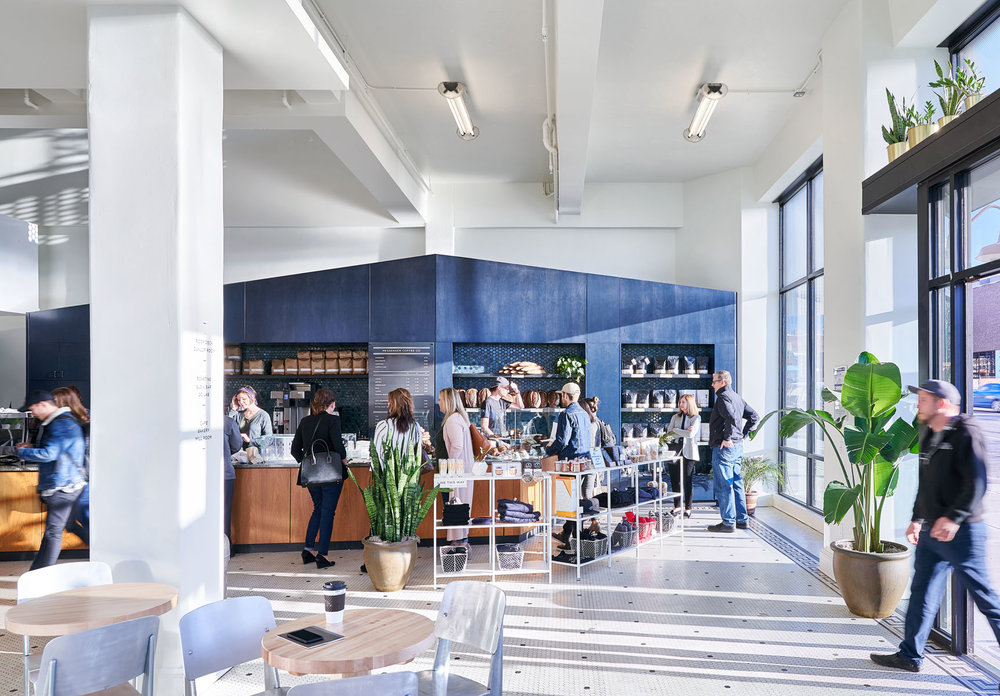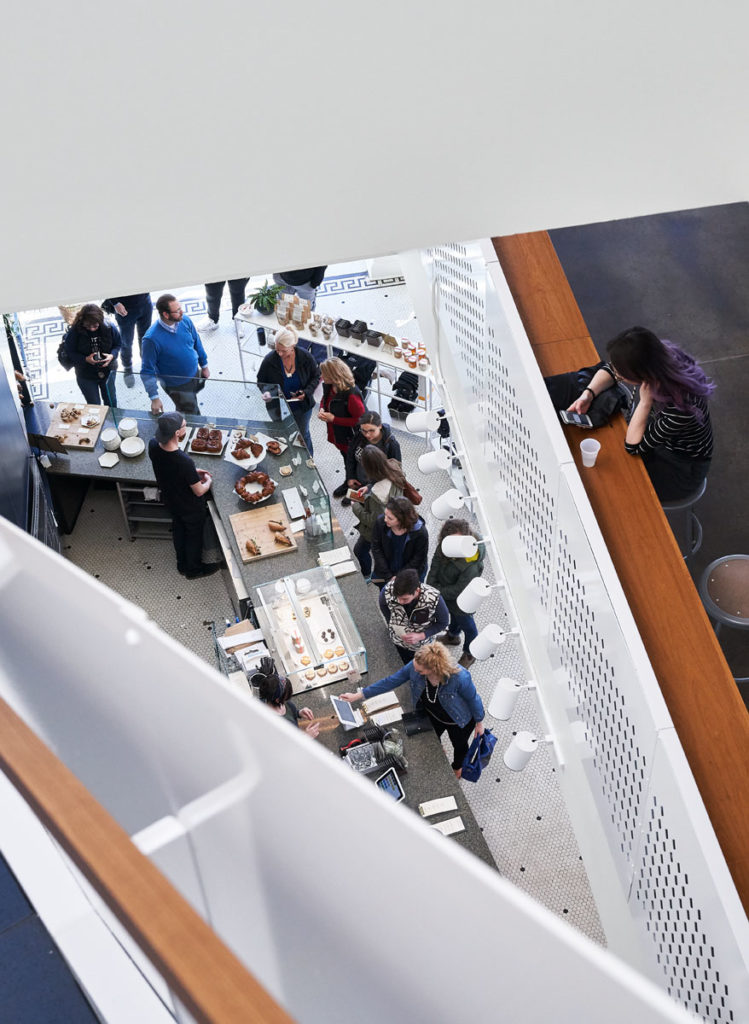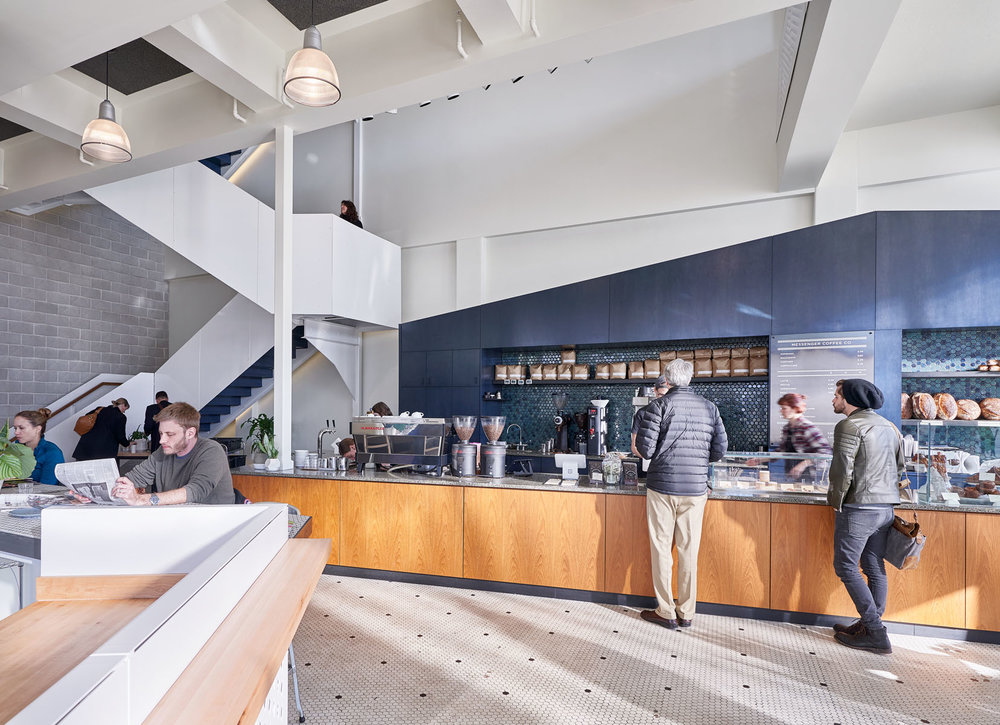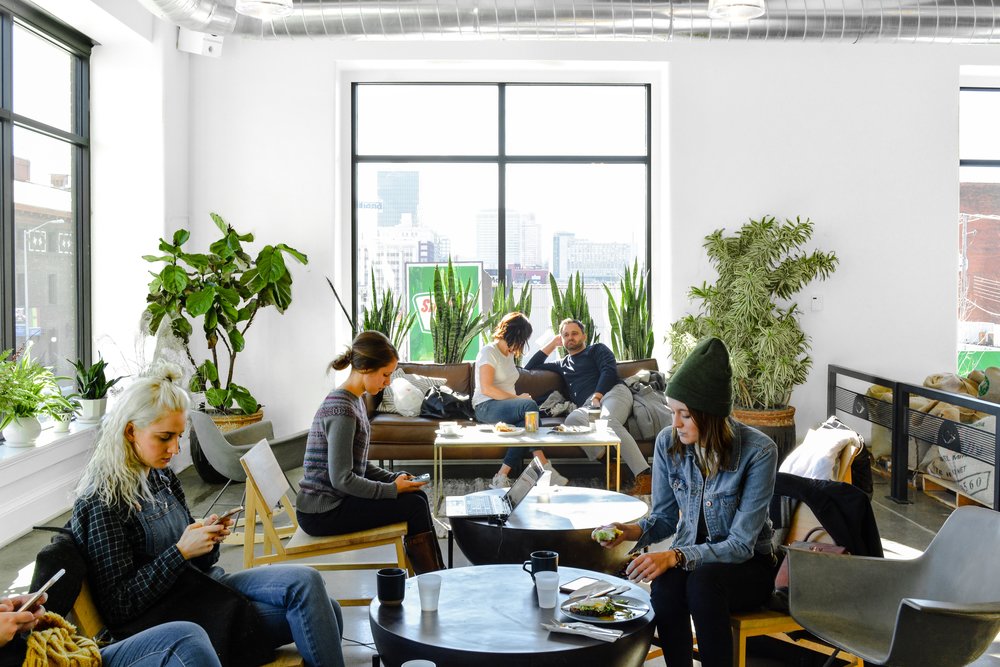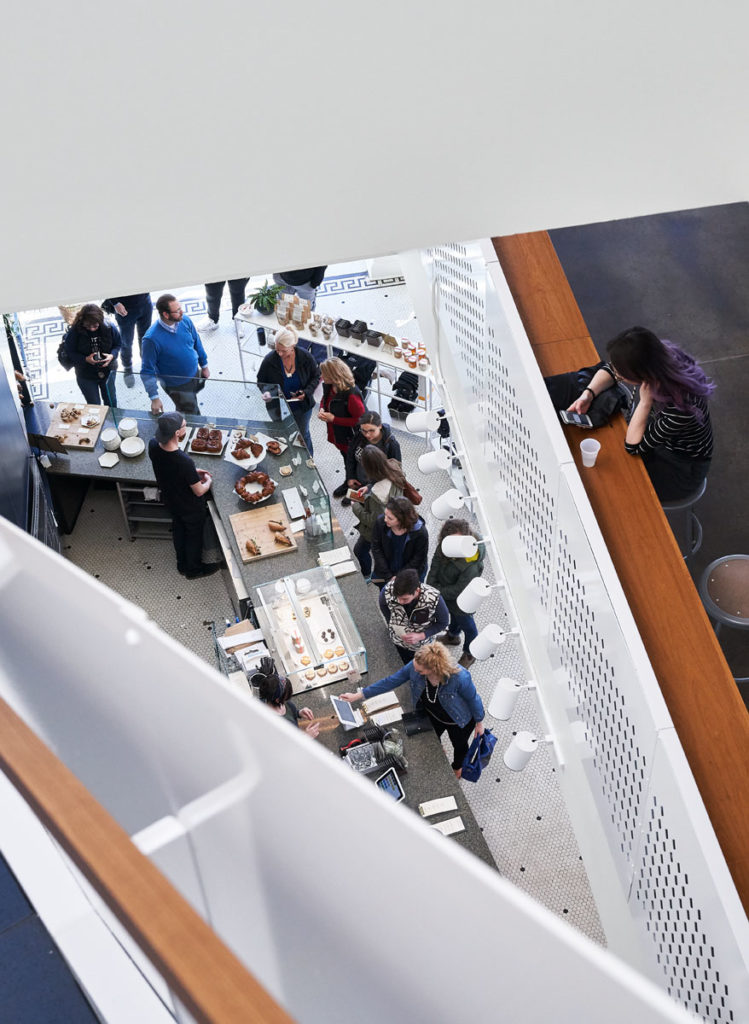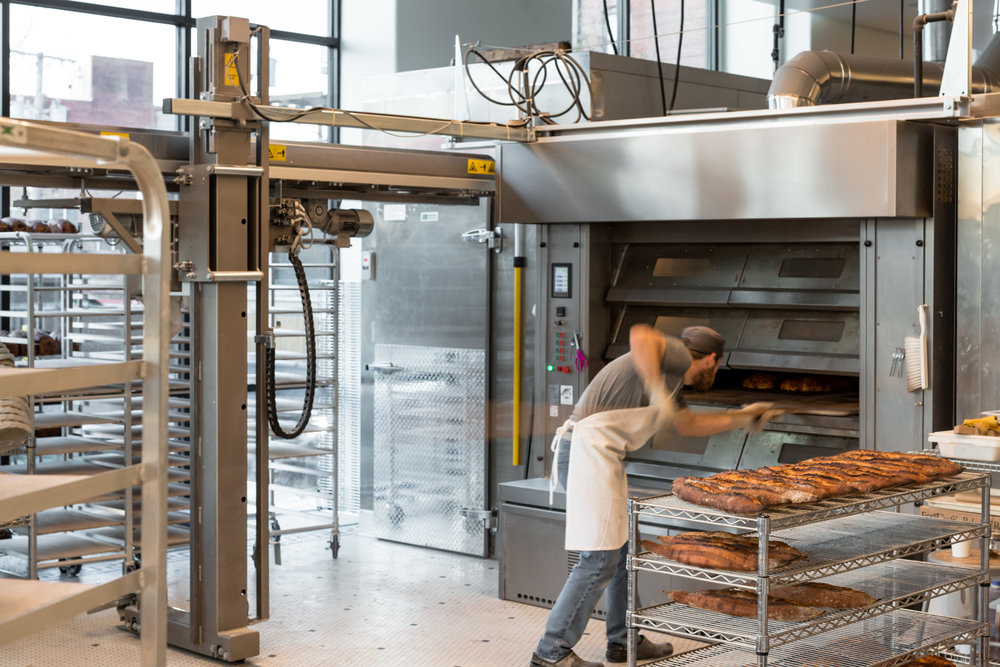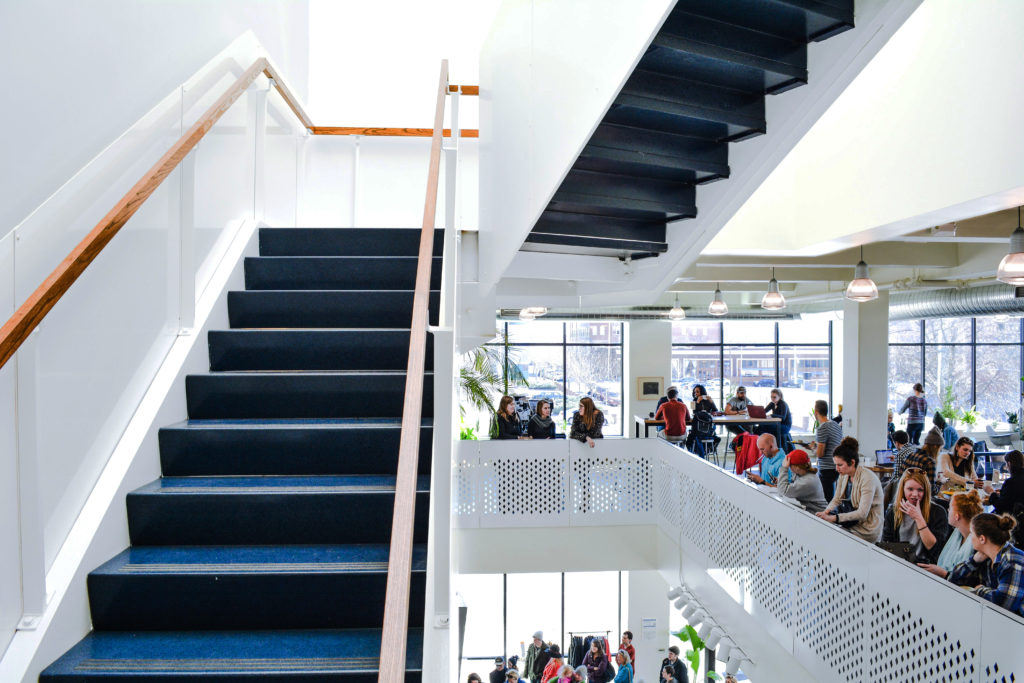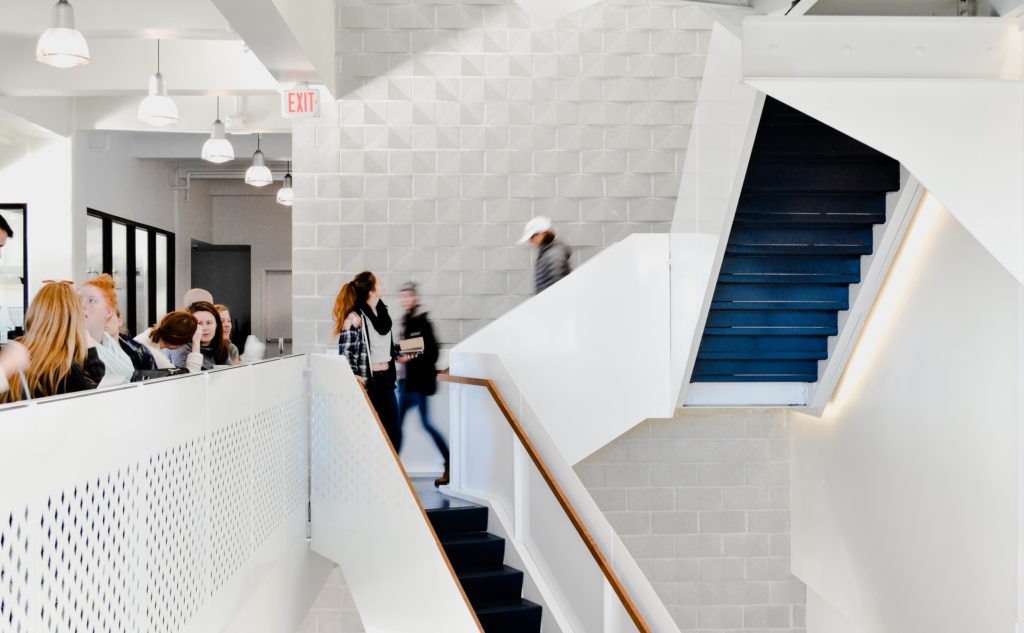 Looking to open their flagship Messenger Coffee café and expand the popular Ibis Bakery brand into the Crossroads Arts District, the client's entrepreneurial team worked with DRAW and collaborating designer Boor Bridges to renovate a two-story, 18,430 square foot historic building on Grand Avenue. Respecting the character of the 1911 structure, the team carefully inserted programming to accommodate a variety of uses: a state-of-the-art roasting facility, café experience, rooftop patio, penthouse reading room, administrative office space, and bakery.
With a simple material palette, crisp details, expansive natural daylighting, up-close views of the bakery and roastery on-goings, and ample gathering areas, the location is a popular destination within the downtown.
DRAW provided historic preservation, interior design, and exterior architectural services.
Awards:
2018 Honor Award | Adaptive Reuse | AIA Central States Region
2018 Merit Award | AIA Kansas City
2018 Capstone Award | Architectural Design | Kansas City Business Journal
---